The best WordPress LMS plugin for courses website
There are many websites which depends on providing learning courses either free of paid using videos. If you want to make a learning courses like that, you will need to make a lot of work and provide a lot of money. But on WordPress and using LMS plugin (Learning Management System), you can make such website with less money and time with easy way.
LearnDash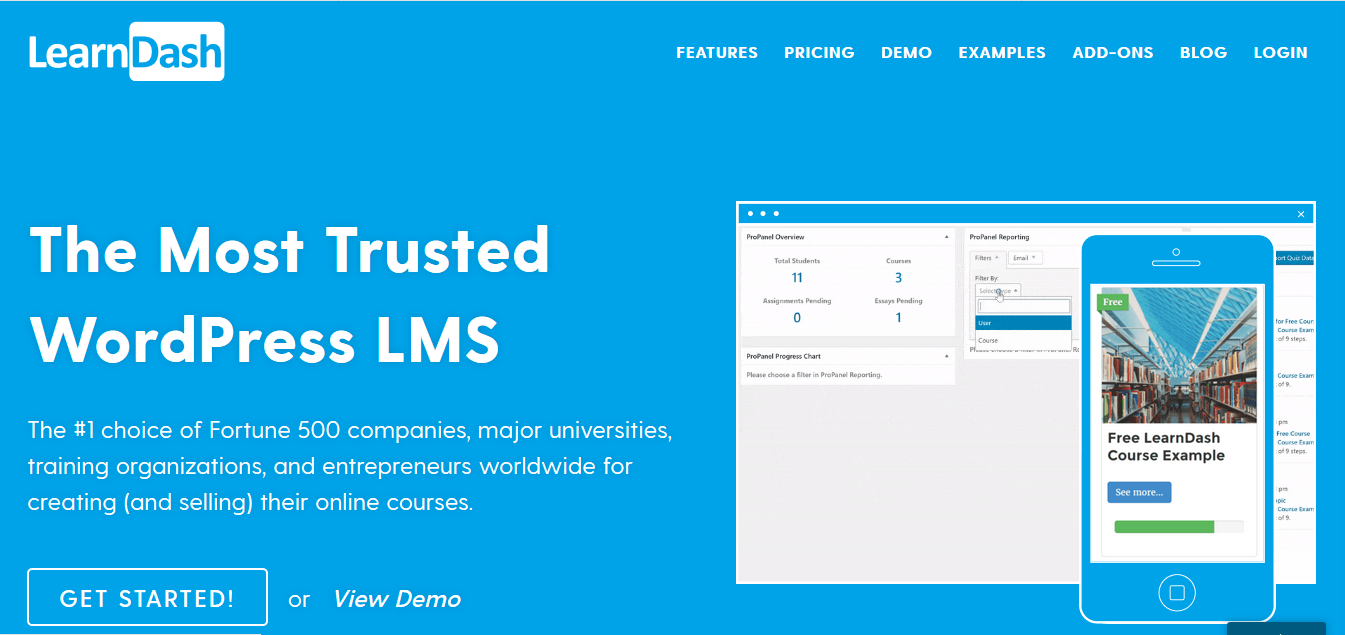 LearnDash is the best WordPress LMS plugin in existence. LearnDash makes it super easy to create and sell courses, deliver quizzes, award certificates, and more. It enables you to offer a robust learning experience to your members and supports the latest gamification, social learning, and micro-content trends.
Key features
Create unlimited courses and lessons.
Enables using text and multimedia in your lessons.
Create special video lessons that automatically play and skip straight to the next topic once they're finished.
Include quizzes and assignments.
Drip-feed course content on a schedule rather than making it all available at once.
Require students to complete prerequisite courses before they can take a course.
Offer certificates and badges after a user completes a course.
Create special course forums.
Send email notifications, including automation.
Connect to Zapier for more automation, including lots of built-in triggers.
Pros
You have the control over the learner all the time.
Drag-and-drop course builder makes organizing courses easy.
Built-in video progression support is great for video courses.
The email/Zapier trigger functionality opens up automation.
Works with virtually any theme.
Solid partner plugins for coursegrids and gradebooks.
Amazing content features like H5P and tools to embed and track content from leading eLearning tools like Articulate and Adobe.
The profit is all yours.
Supporting metrics to follow your website statistics.
Cons
Complicated somehow because you have to set a lot of setting to control the process.
You'll need to integrate with third-party plugins for deeper membership/payment functionality.
On a hosted platform, your students are customers of the platform, not of you. This places restrictions on your ability to market to them and serve them effectively.
Price
It's not free so you have to buy it according to many plas starting from 199$/year or less according to the discount up to 369$/year.
Download it from here https://www.learndash.com/
LifterLMS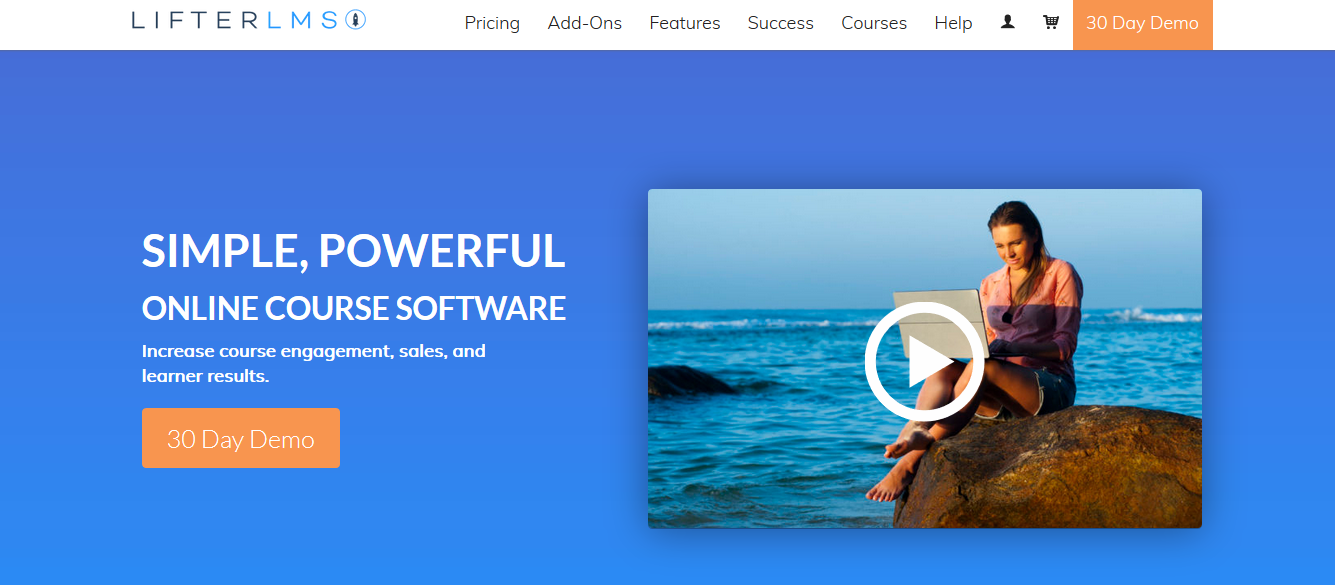 LifterLMS is another powerful LMS plugin for WordPress that makes it easy to create and sell online courses on your site. You can easily expand its core functionalities by integrating it with powerful extensions, including Stripe, PayPal, Authorize.net, MailChimp and more.
Key features
Using Drag & Drop to create unlimited courses and lessons.
Support multimedia content like video and audio.
Include assignments and quizzes as part of your courses.
Require users to complete prerequisite courses and/or create course tracks to offer certifications.
Drip-feed course content on a set schedule.
Assign instructors to courses.
Include course discussion areas like lesson comments, forums, and more.
Sell courses on either a one-time or subscription basis, including flexible bundles.
Offer private coaching upsells.
Email notifications based on users' actions.
Pros
Easy and quick to setup.
Flexible.
Provide group of powerful features.
It comes with support for coupons.
Supports course scheduling & prerequisites.
Integrates with WooCommerce and BuddyPress.
Has an extension for InfusionSoft.
It supports stripe
Cons
Weird metabox placement/order issue.
You have to buy addons which raise the cost.
No random question although the question bank is supported.
Price
You can try the demo for 30 days but after that you have to buy it for 299$/year or 999$/year according to your plans and addons.
Download it from here https://lifterlms.com/
LearnPress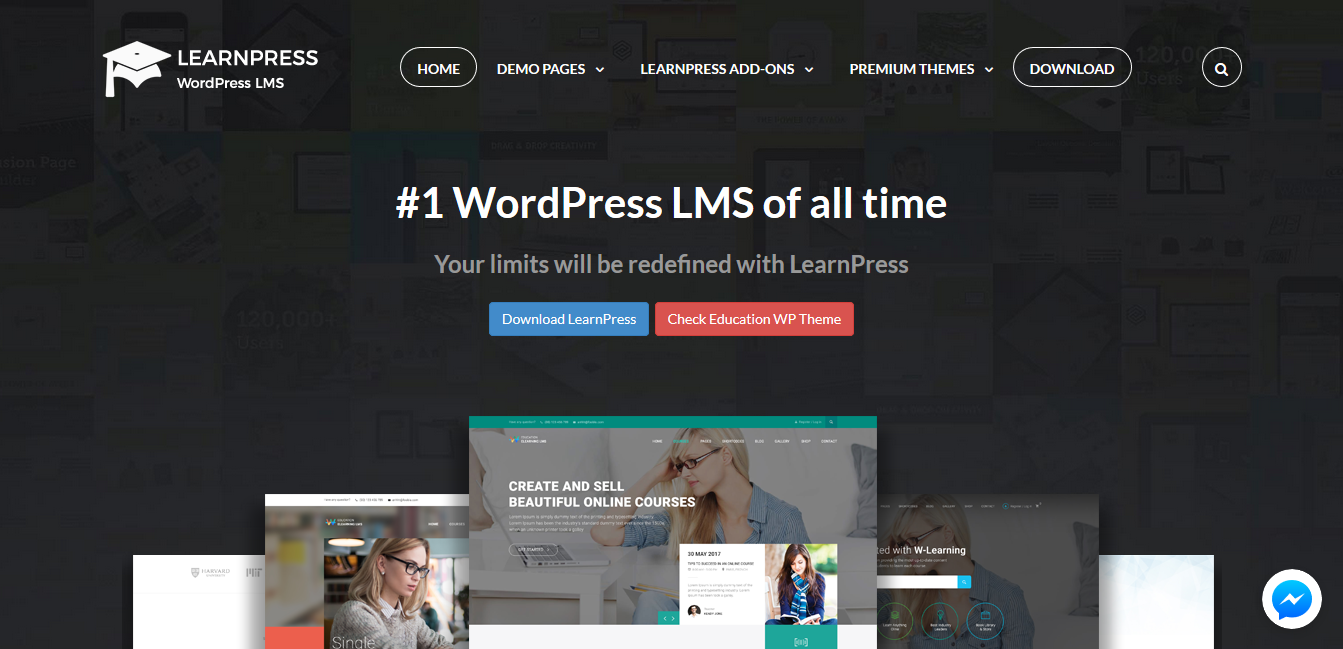 LearnPress is a free LMS plugin for WordPress that comes with all the important features you'll ever need. Unlike most other LMS plugins in this list, LearnPress comes with a setup wizard that makes onboarding easy for all levels of users and more features.
Key features
Supporting assignments and quizzes.
Drip-fed content.
Enables Certificates for completing courses.
Enables adding prerequisite courses.
BuddyPress/bbPress integrations for course forums.
Co-instructors to include multiple course instructors.
Integrations with WooCommerce and membership plugins..
Pros
You can categorize courses.
Easy to use and setup courses and videos.
Supports content exports.
Integration with WooCommerce, stripe and other addons.
Many payment gateways.
Cons
Initial setup needs more effort so it may be difficult for beginners.
It's free but you have to buy many other addons to complete your functionality.
Price
You can download it for free but you have to buy addons.
Download it from here https://demo-learnpress.thimpress.com/
Sensei

Sensei is a powerful premium plugin that transforms your WordPress website into an advanced learning platform. Sensei is built by the same team behind WooCommerce, the leading WordPress-based eCommerce plugin.
Key features
Using WordPRess interface.
Create courses, write lessons, and then add quizzes to test your learners.
Adding prerequisites.
Registration forms.
Payment gateways, coupons and discounts because it's integrated and built like WooCommerce.
Compatible with WordPress themes..
Question banks.
Course analysis.
Content drip.
Providing certificates.
Media attachments.
Social media sharing on courses, progress, and grades.
Pros
Supporting randomization on question bank.
Integration with WooCommerce.
Drip features on content with support for email notifications.
Course analytics included.
Gamification supported, including integration with BadgeOS.
Cons
No timers for quizzes and assignments.
File upload for assignments isn't as nice as LearnDash.
WooCommerce integration can be hard for beginners.
Price
You can download a demo for free but you have to buy it for 129$/year according to the number of sites.
Download it from here https://woocommerce.com/products/sensei/
WP Courseware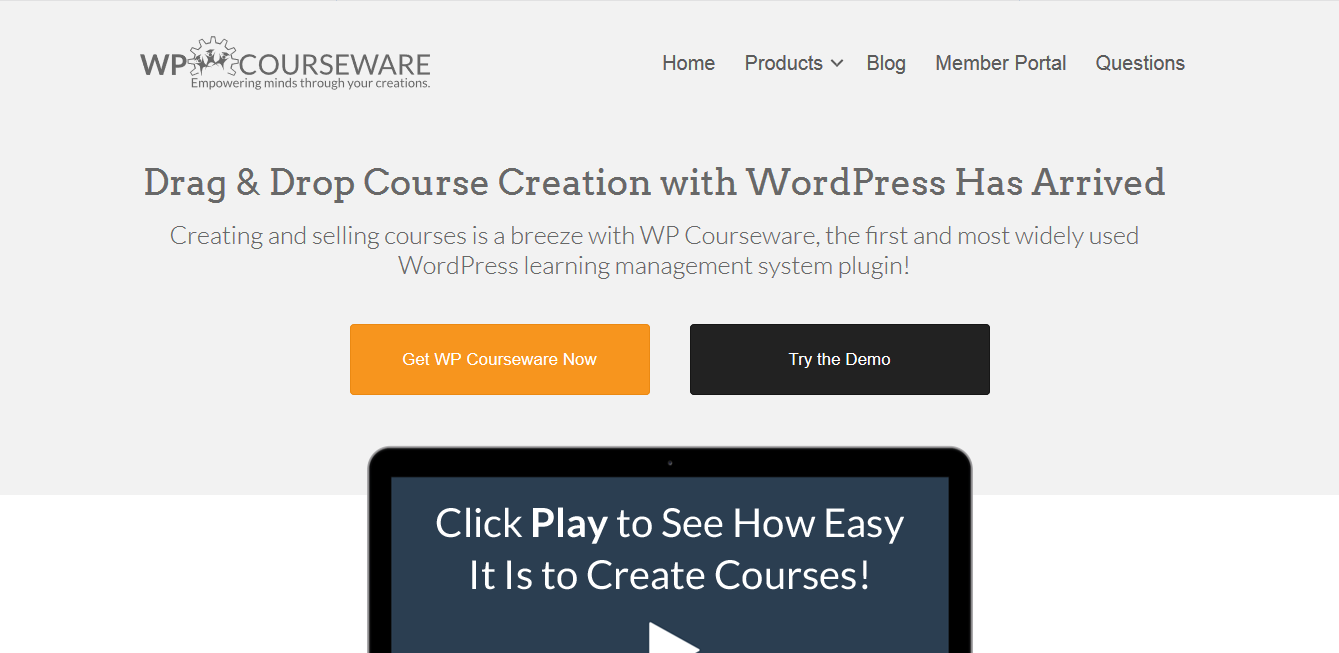 WP Courseware is a popular LMS plugin used by the University of Kentucky, Emory University and Miami University. Unlike most other LMS plugin options for WordPress, this one lets you create courses using drag and drop. You can create classes comprised of as many modules and quizzes are you want, which you can easily re-order. There's also the ability to drip-feed so you can schedule content to be released by date or at specific periodic intervals.
Key features
Drip content.
Quizzes.
Grade books.
Course completion certificates.
Prerequisite courses.
Email notifications.
Restrict your course content to registered, enrolled, and logged in students.
integration with e-commerce or membership plugin.
Allow instructors to create, edit, and manage their courses and students.
Enables you to provide free or paid courses.
Pros
lifetime access to your course for a one-time fee.
Numerous integrations with other popular WordPress plugins.
Customizable and Flexible.
Allow the students to follow the progress of  the course or jump between videos.
Supports randomization on question bank.
Cons
You may need some other addons which you should buy them with extra cost.
no support for Tin Can API.
To drip lessons, a membership plugin is required.
Timers are on quizzes but not on lessons.
Price
You can try a demo version but you have to buy the the pro version according to plans starting from 149$ with 1 year support up to 249$ for 25 sites.
Download it from here https://flyplugins.com/wp-courseware/
Teachable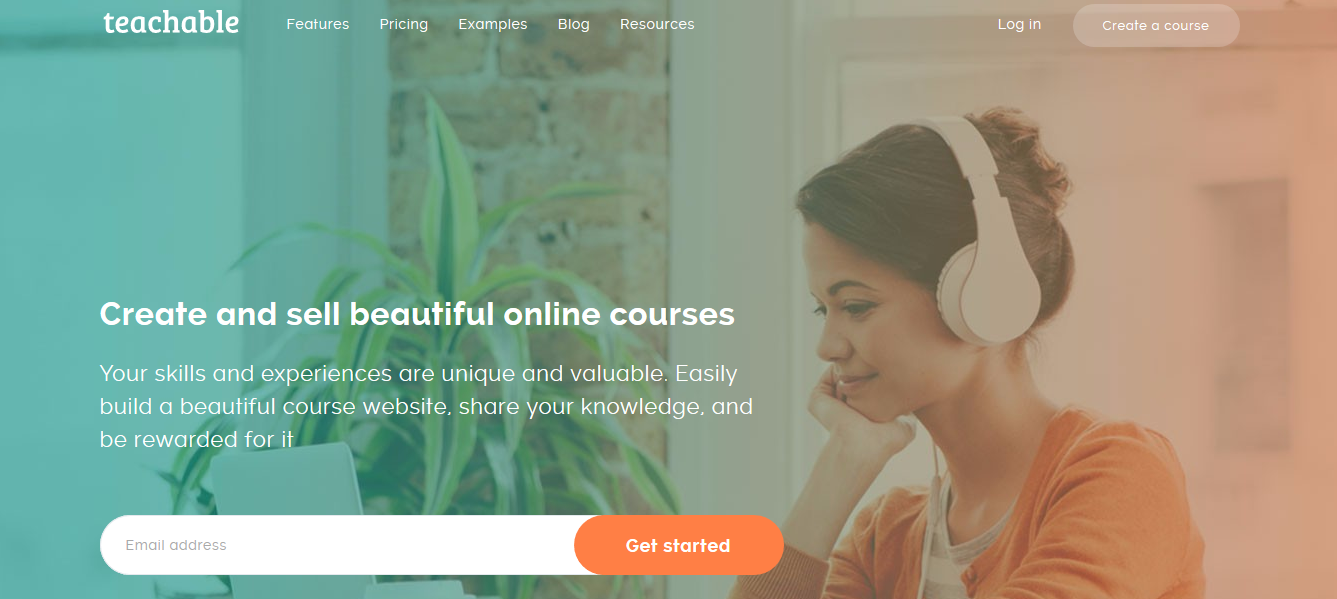 Teachable is a standalone online course creator tool that allows you to build beautiful online courses with ease. You can either integrate your online courses into your existing site or host them on a teachable subdomain.
Key features
Supporting multimedia.
Drag & Drop builder.
Fully responsive.
Powerful editor to make special customization.
You can use their free host to build your courses or use the tool on your domain and host.
Supporting multi languages.
Quizzes.
Discussion forums.
Certificates.
Include Google Forms, surveys, and other tools to collect information from your students that helps you understand and serve them better.
Student segmentation.
Coupons, promotions and advanced pricing plans.
Take payments from 130+ international currencies through Stripe Connect credit card processing or PayPal.
Pros
Rich of features so you don't need any other addons.
Very easy to make a good looking site.
Anyone can get started and be able to do most of what they need.
Incredible customer service.
Powerful analytics.
Made for entrepreneurs.
Built in sales and marketing tools.
If your courses are free, it won't cost you anything.
Cons
Some usability is limited to upgrade for the pro version.
Drip Content isn't available.
Lack the ability to do live, synchronous workshops or office hours.
Price
You can use it for free if your courses are free but for paid courses, you have to buy the basic version at least with 33.5$/year up to 399$/year.
Download it from here https://teachable.com/?mbsy=mWpQ6&mbsy_source=caa09962-c4a5-47bc-afc4-deaed8d9e34f&utm_source=affiliates
Zippy Courses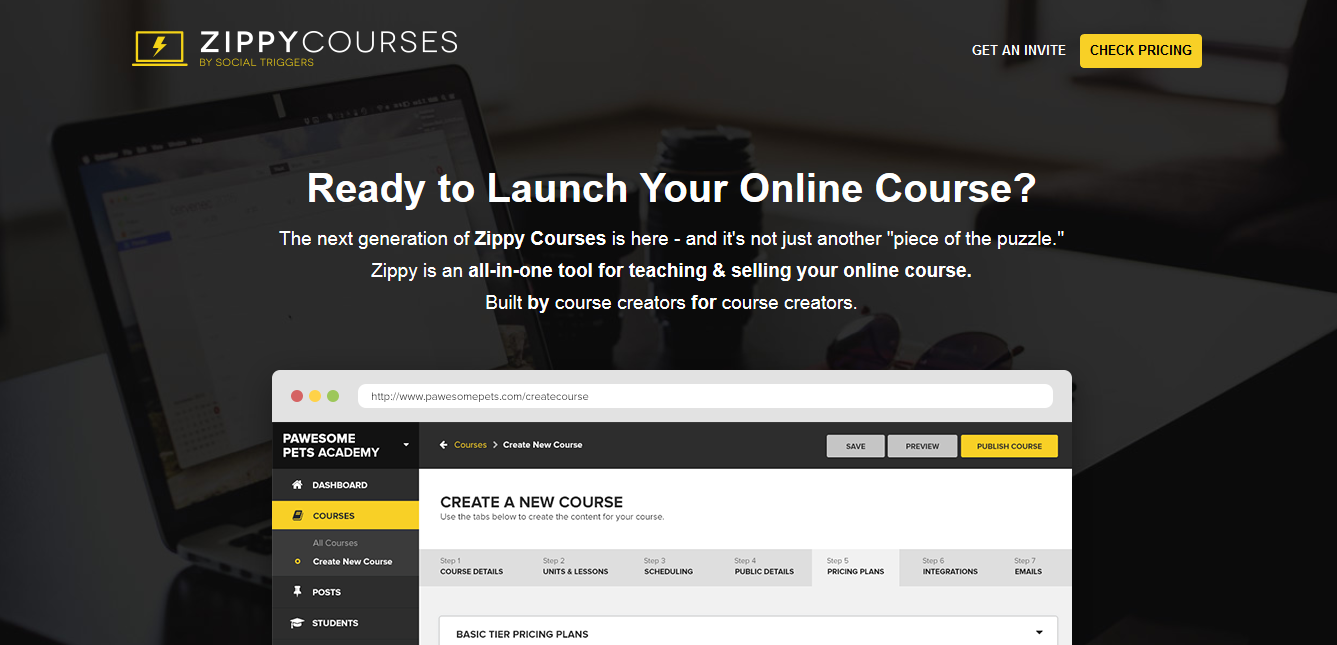 Zippy courses is a LMS plugin which enables you to build your own courses website on your host. Zippy courses is a fantastic software that has a very powerful features like universal login for various course, a crisp and easy interface with many other features.
Key features
Themes template that can make your website look professional.
Drag & Drop courses creation.
Quizzes.
Assignments.
Worksheets.
Pros
Stand alone solution that requires no other plugins.
Comes with his own social triggers theme.
Clean and easy interface.
It supports dripping content out.
You can run more than one course per site.
Works with Stripe & Infusionsoft for payments.
Cons
Doesn't support certificate or coupons.
No randomization in question banks.
Price
You need to buy it for 199$ or 299$.
Buy it from here https://zippycoursesplugin.com/pricing/
A WordPress LMS plugin does more than just a typical membership site. With a WordPress LMS plugin, you can create an immersive learning experience for your students through various gamification methods rather than just persuading them to take up a membership and start learning.
Gamification makes learning fun and easy. Plus, it entices students to take new lessons and, ultimately, increases engagement. It also increases the likelihood of retaining students on the platform longer.