The WordPress live chat plugin
Part of being providing a good service is replying on the question of the customers as soon as possible and being besides them. Some of websites achieve part of this task as a live chat which enables customers to submit their questions and an agent answer it instantly all on the website. Live chat plugin gives you the ability to be near to your customers and support them live especially on WordPress. So this article  will support you to choose the best live chat plugin that suits you.
WP Live Chat Support

WP Live Chat Support is a free live chat plugin. The plugin ships with six pre-defined chat box skins, which can be further customized to your heart's content. You can also select where chat boxes are displayed on the screen, with visitors able to drag it somewhere more convenient should they wish.
Key features
Unlimited simultaneous live chats.
Live chat directly with your visitors.
Edit all text fields shown on the live chat box.
Users can drag the live chat box around their page.
Change the colors of the live chat box.
Fully responsive admin chat dashboard.
Storing offline messages.
6 predefined live chat box themes to choose from.
Fully customizable live chat experience.
Apply animations to the chat window.
Access historical live chat records.
Ability to customize offline messages setting.
Add surveys or polls to your chat box, before or after a chat session.
Anonymity for your visitors.
GIF integration.
Allow the live chat box to automatically pop up.
Desktop Notifications when receiving new live chats.
View any live chats you may have missed.
Set the starting position of your chat box.
Enable/Disable the chat box on mobile devices.
Enable/Disable the sound when a new live chat message is received.
Ban visitors from chatting to you based on IP Address.
Select whether Name and Email is required when users initiate a chat.
Pros
Easy to use.
Compatible with translation plugins.
Google Analytics integration.
No monthly live chat subscriptions needed
Compatible with all caching plugins.
Cost-effective plugin for live chat.
No monthly fees , the license is a lifetime.
Easy to translate.
Cons
Customer support needs to be better.
Interface doesn't feel as polished as the SaaS options.
Lacks as many direct integrations as other services.
Price
You can download it for free but for more features, you need to buy it for 40$ up to 100$.
Download it from here https://wordpress.org/plugins/wp-live-chat-support/
LiveChat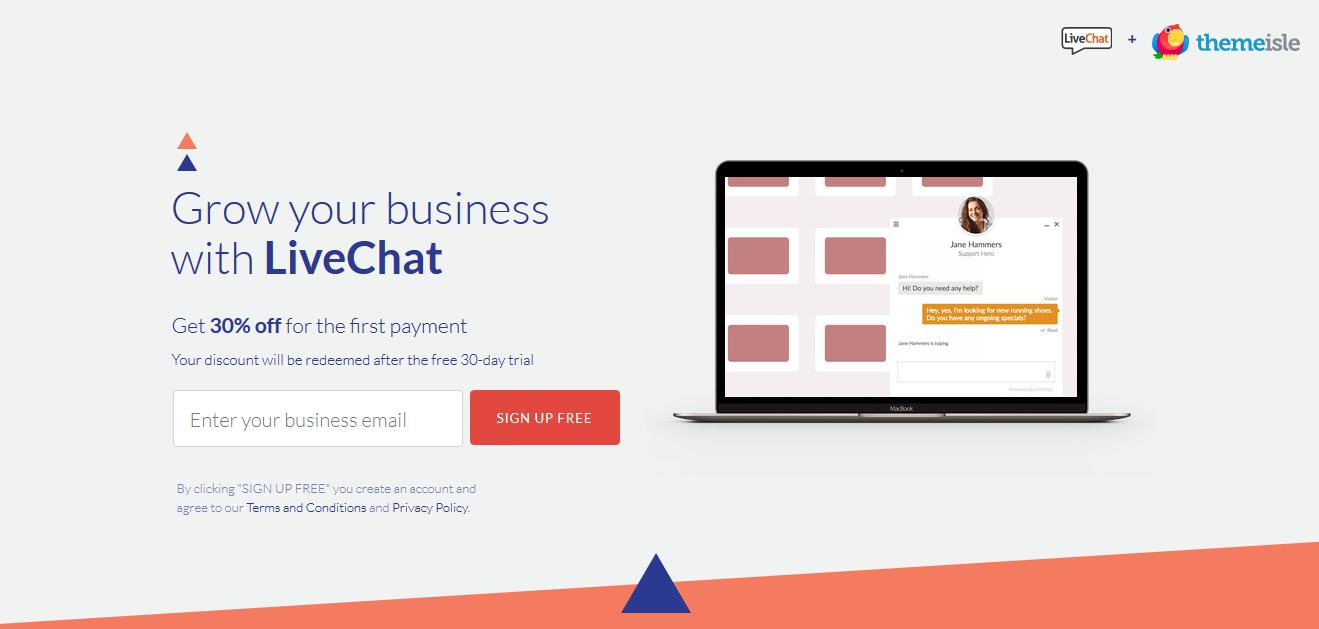 LiveChat is a very handy live chat solution – as the name implies – and it's geared at providing everybody in the picture with something that's really easy to use. This goes both for your website visitors/customers and you.
Key features
See who is browsing through your website and decide on the best approach using chat invitations.
Real time live chat.
Build a stronger, more human relations with customers and increase your brand loyalty.
You can customize the chat window.
Controlling the live chat from one dashboard.
Colorful circles for different customer interaction.
Full history of the previous chats.
Pros
Well-designed chat interface.
A huge number of integrations, which is great if you're using other tools.
Productivity tools like chat transfers, canned responses, file uploads, and more.
You can create tickets for tasks that couldn't be solved during the live chat
Cons
It's expensive.
Some other features are locked for special plans.
Price
You can download it for free but more features you have to make a purchasing request.
Download it from here https://www.livechatinc.com/signup/?a=qMDtFvomR&utm_campaign=pp_themeisle-special&utm_source=PP
Zendesk Chat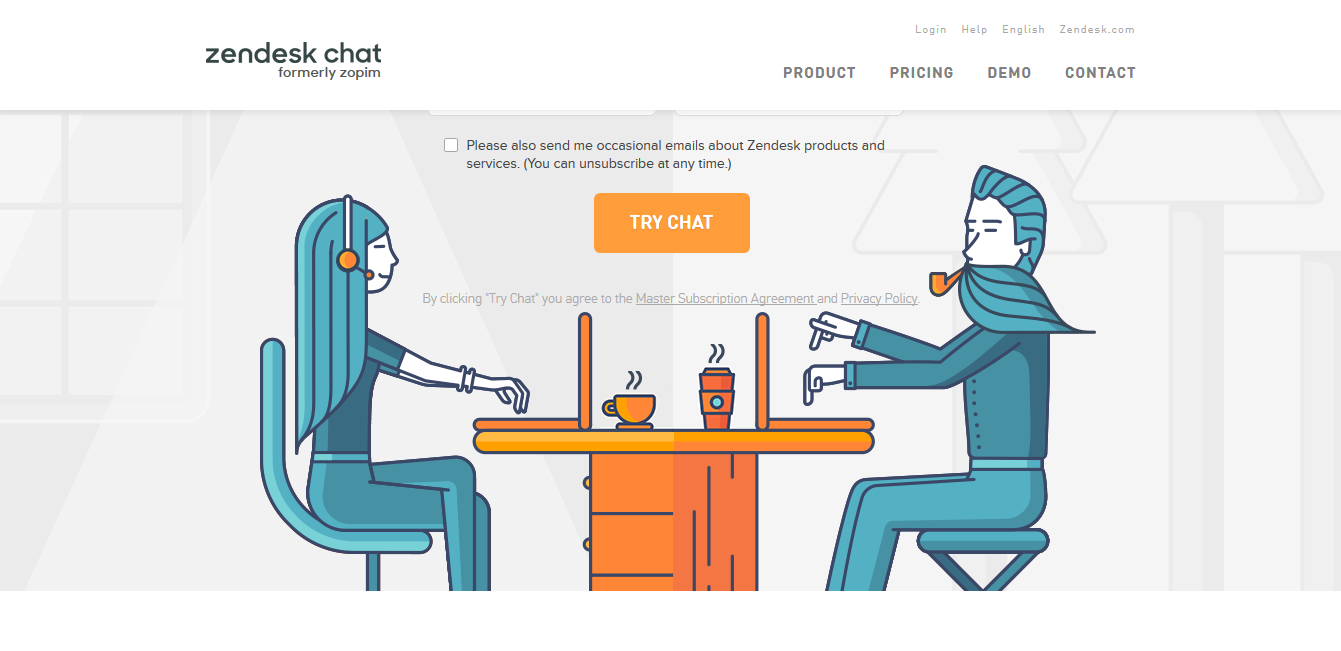 Zendesk Chat, formerly known as Zopim, is one of the leading live chat plugin on the market. It gives you the ability to talk to your customers over live chat. It comes with a free plan with limited features that allows anyone to add a live chat box on their website.
Key features
Proactive chat.
Track and monitor your live chat from dashboard.
Providing visitors list.
Quality reports.
Beautiful, customizable live boxes.
Pros
Has a free plan, although it's limited.
Automatic chat translation, powered by Google Translate.
Transfer chats between agents or departments.
Automatic chat routing.
Cons
Interface feels out of date when compared to something like LiveChat.
Chat forms look similarly out of date.
Still fairly pricey, though cheaper than LiveChat.
Price
You can download it for free but for more features, you can buy it for 14$/agent/month up to 59$/agent/month.
Download it from here https://www.zopim.com/?lang=en-us
Olark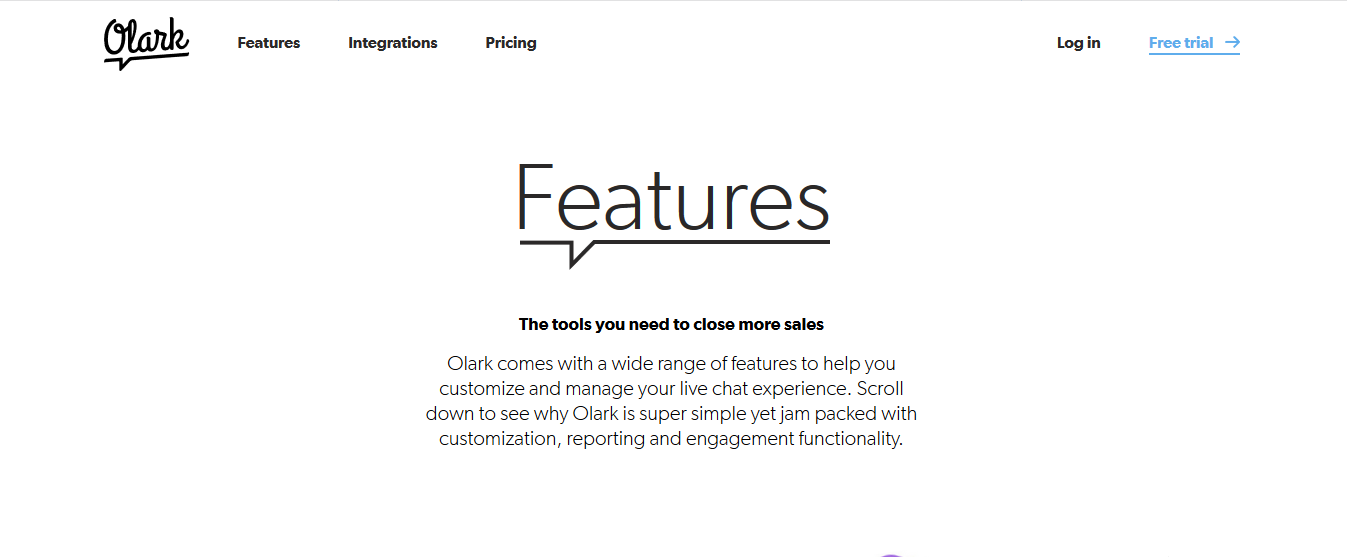 Olark is one of the simplest live chat plugin, yet comprehensive enough to offer a seamless chatting experience for your visitors and your team. Olark enables you to customize your chat box widget in a way that matches your brand, so you can offer a consistent experience across your site.
Key features
Chat reports.
Setting rules to hide and show the chat box, automatically send messages, and assign chats to specific departments.
Helpdesk integration.
Supporting more than one live chat to make one for support and other for sales ad you wish.
Search through the chat history and detailed transcripts of the talks.
See what visitors have in their shopping carts to give more informed answers and close sales faster.
White label feature.
Pros
CRM Integration.
Huge list of potential integrations
No tiers for paid plans.
Easy to translate into different languages
Cons
Almost as expensive as LiveChat.
Analytics aren't quite as detailed as the other two SaaS options.
Price
You can start trial for 2 weeks but after that you need to purchase one of their plans 17$/agent/month or 15$/agent/year or 12$/agent/2years.
Download it from here https://www.olark.com/pricing
Tidio Live Chat

Tidio Live Chat is a live chat plugin that helps you start a live conversation. Immediately on installation and clicking the Tidio tab, the chat box becomes visible. Tweak a few settings and you're ready to start talking to your visitors.
Key features
Keep track of who visits your website.
Contact any customer that is currently visiting your site.
Adjust the colour scheme to your needs,
Use a dedicated app for mobile and desktop devices.
Supporting 183 languages.
Available in 2 outstanding designs.
Offline messages form for your visitors to send you an email, when you are not online.
Contact your visitors via email when they leave the chat.
Pros
Easy to setup and use.
Huge number of available integrations.
The free plan is excellent.
Paid plans are still affordable.
Cons
Viewing chat history isn't very user friendly.
Analytics are solid, but other tools have deeper analytics.
Users have to enter email address to initiate chat.
It may be buggy sometimes.
Price
You can use it for free but for more features, you can buy it for 15$/month.
Download it from here https://wordpress.org/plugins/tidio-live-chat/
Intercom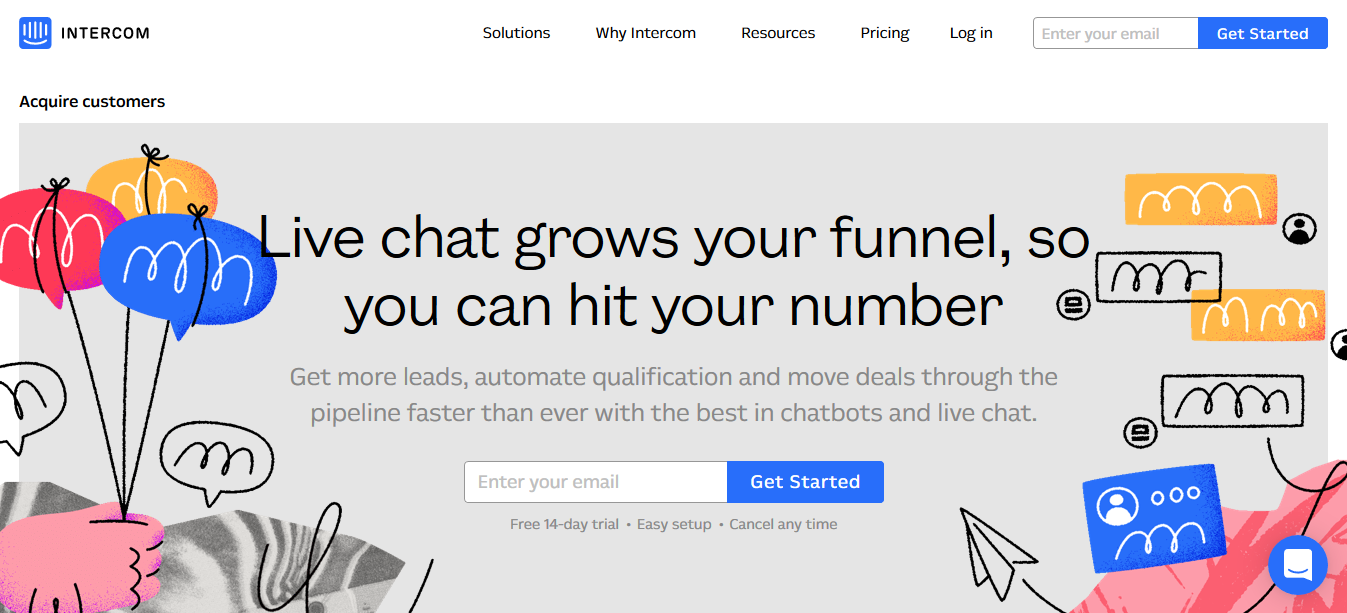 This live chat plugin enables you to create as well as publish some helpful articles in live chat. It also offers lead generation tools and targeted messages. However, many of the Intercom Live Chat package options are quite expensive.
Key features
Choose where, to whom and when the Messenger is shown.
Target visitors by their browsing behavior, referral URL and Clearbit data.
Measure impact with control groups.
Automate lead qualification, arrange next steps, schedule meetings and sync data to your CRM.
Operator qualifies leads and routes.
Schedules sales meetings with your best leads, 24/7.
Get alerts and respond to hot leads on the go with our iOS and Android apps.
Easily send personalized pricing offers.
Pros
Use data integrations like Clearbit Reveal to target only the best leads.
CRM integration.
Lots of important integration with other applications like slack.
Robust plugin.
Powerful customer support.
Easy to use.
Video snippets are immensely valuable.
Cons
It's expensive somehow.
Analytics is weak.
Price
You can buy it starting from  49$/month up to 75$/month and this package will be increasing according the usage.
Buy it from here https://www.intercom.com/live-chat
Drift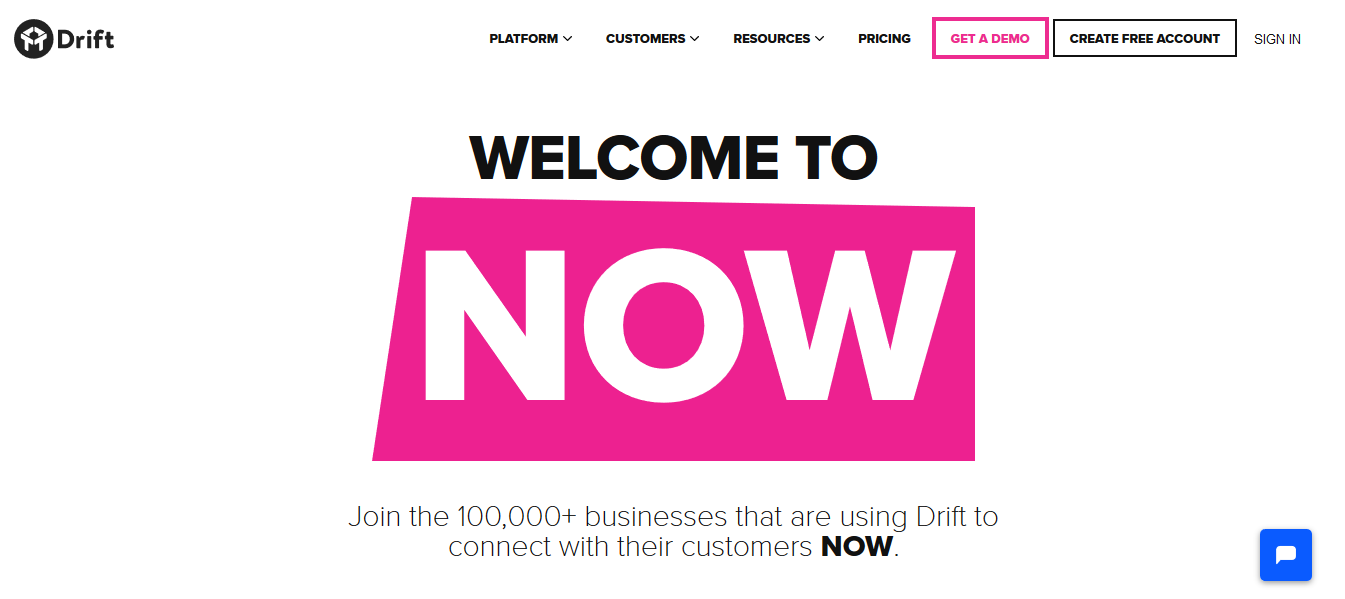 Drift is a live chat plugin which is designed to help businesses make the most of their sales team's time, and it utilizes automation to make that happen.
Key features
Arranging meetings and make it on calendar.
ChatBot conversation.
Real time conversation.
Drift conversations save sending sales mails.
Anonymous visitor intel.
Smart and user friendly dashboard.
Customizable notifications.
Automatic greetings for VIP visitors.
Email marketing.
Pros
Drift is one of the more advanced options in automation.
You can use its "LeadBot" feature to qualify site visitors.
Saving time by chatbot to answer the easy questions.
Cons
It's quite expensive.
Its updates aren't easy to install.
Price
You can download it for free but for more features, you need buy more package starting from 50$/month up to 500$/month.
Download it from here https://www.drift.com/pricing/