The best WordPress affiliate plugin
If you need to make more money from your blogger, you can use WordPress affiliate plugin to manage affiliate offers and get the money. There are few affiliate plugins which can be usable and make you get the best valus. You need WordPRess affiliate plugin to have URL shortening feature, statistics display, customization, optimized space of ad banners and of course, fit-to-pocket price as well to make the best of your time and effort.
ThirstyAffiliates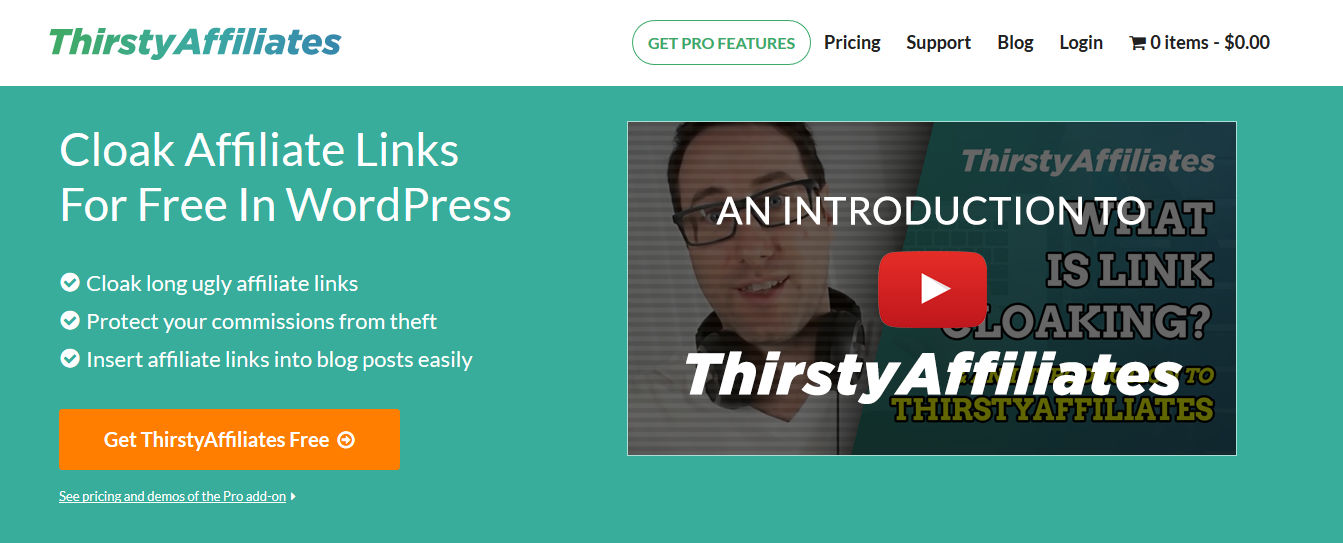 ThirstyAffiliates is a great affiliate plugin for affiliate marketers that lets you easily organize all your affiliate links in a single place. With ThirstyAffiliates, finding and replacing your affiliate links won't be a hassle.
Key features
The keywords and your affiliate link will be linked automatically.
Charts and tables with useful statistics, plus regular admin email reports.
Provide alternate destinations for international clicks via country targeting.
Customizable uncloak links.
Providing a tool to ensure that the affiliate links are always up to date.
404 checker.
Integration with google analytics.
Import & Export CSV files.
Pros
There is free version.
Customizing affiliate links with URL shortening tool.
Unlike other plugins that redirect affiliate URLs, ThirstyAffiliates gives you the control to create a link once, and reference it as much as you'd like.
Categorizing links to help make managing an affiliate network easier.
Good guide for start working.
Cons
There are some bugs and the team is working on them.
Price
You can download it for free but for more features, you have to buy the pro version for 49$ up to 149$ with some discount.
Download it from here https://thirstyaffiliates.com/
Pretty Links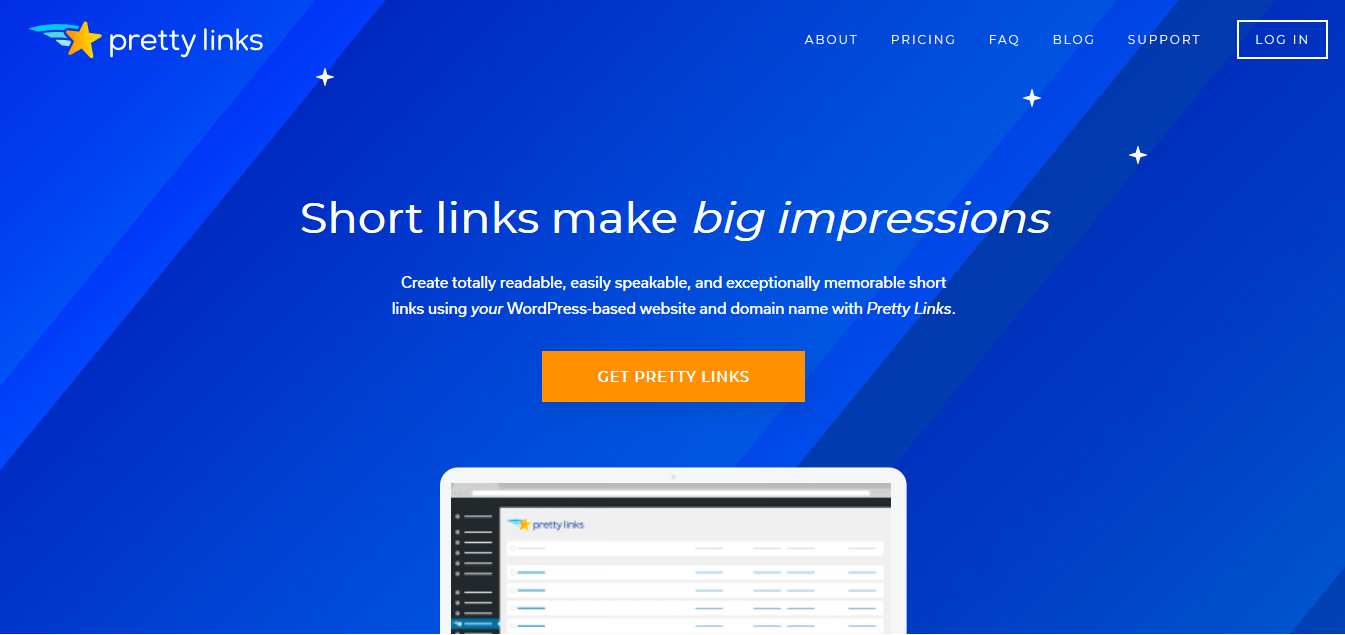 Pretty Links is affiliate plugin that enables you to easily cloak the affiliate links you promote on your website. It even allows you to easily set up server-side redirection, including permanent 301 and temporary 302/307 redirects. Shortlinks by Pretty Links allows you to generate short URLs with your own domain name, unlike sites such as tinyurl.com or bit.ly. This plugin has other features: customize your URL or track in detail each click from these URLs (with information on the browser, source, and OS).
Key features
Redirecting broken links.
You can create group, organize and automate your affiliate link strategy.
Pretty links track click counts and replace keywords automatically.
Protect your affiliate links by using Cloaked Redirects.
Smart redirection based on a visitor's location.
Import and export links easily.
Sharing your affiliate cloaked links with social sharing feature.
You can do split testing of your links in Pretty links pro.
Generate a Pretty Link Pro report.
Pros
Easy to use.
No need for third party plugins.
Split testing of pretty affiliate links.
Smart link redirection.
Rich of useful features.
Cons
There is no free version.
Pretty links don't show target links clearly on dashboard, it shows only clocked links properly.
Social Media feature could have been better.
Price
You need to buy it according to plans starting from 57$/year up to 197$/year.
Buy it from here https://prettylinks.com/pricing/plans/
AffiliateWP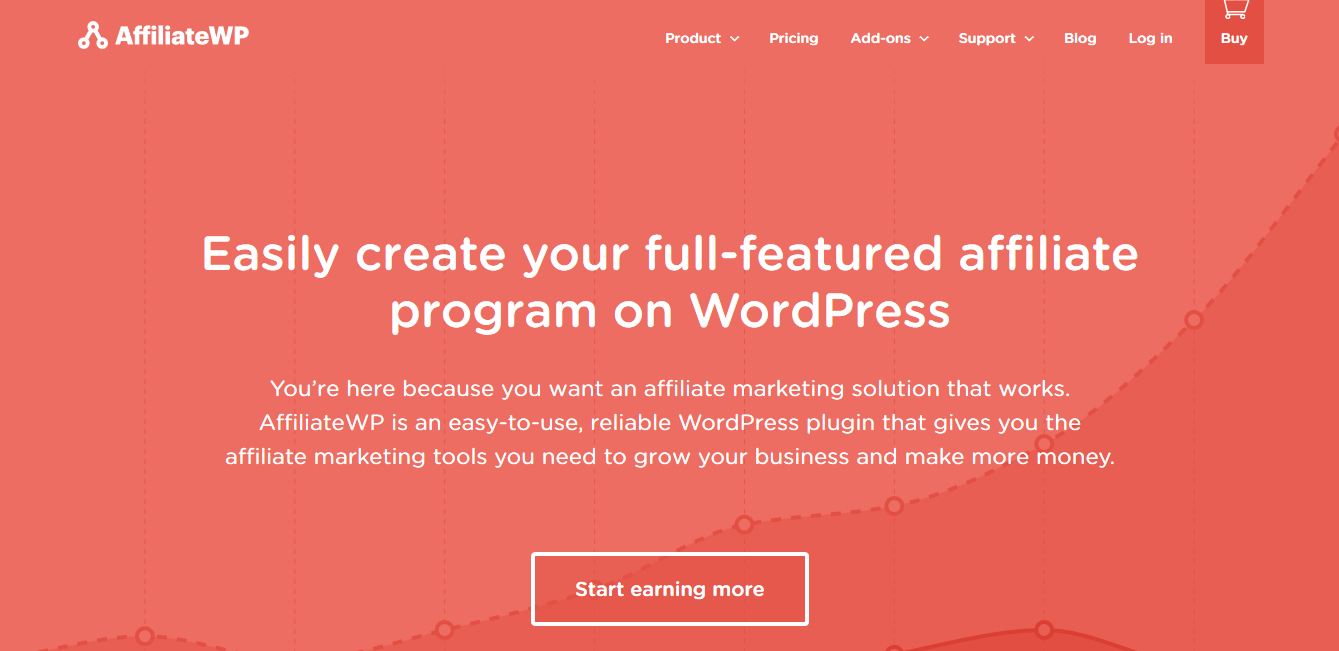 AffiliateWP is one of the most used and probably the best WordPress affiliate plugin. This is a high quality and valuable plugin that can help you set up and manage all steps of your affiliate program. AffiliateWP comes with complete integration with all major WordPress e-commerce and membership plugins.
Key features
Affiliate tracking specially for WordPress.
Real time reporting.
Unlimited number of affiliates actively promoting your website, products, and services.
Unlimited visual resources or text links for faster, more effective promotion of your site.
Enable automatic affiliate account creation.
A dashboard for your affiliates to track their performance, view earnings, retrieve their referral URL, find creatives.
Referral links generation and managing them.
Easy affiliate registration.
Import & Export affiliate data on CSV.
Payment logs.
Support multi languages.
Pros
Easy to setup.
Fully integration with E-commerce and membership plugins.
Supporting coupons and promotions.
Developer friendly.
Powerful support.
Powerful reporting with details.
Cons
There is no free version.
Only work on WordPress.
Price
You need to buy it according to many plans starting from 99$/year up to 499$ for lifetime license.
Buy it from here https://affiliatewp.com/?ref=142
LeadDyno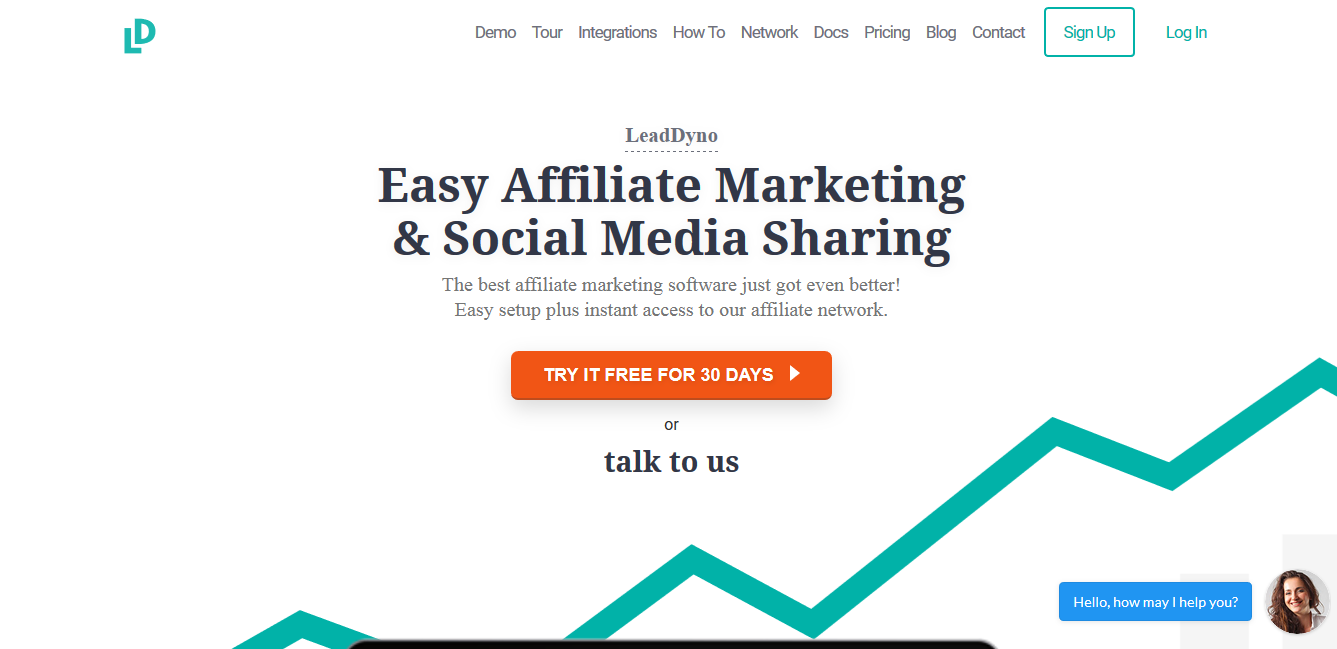 This affiliate plugin is specialised as its easy installation and setup. Using a 14-day trial or signing up for a monthly subscription, LeadDyno is both a WordPress plugin and third party software for affiliate management.
Key feature
Supporting WooCommerce and Ecommerce.
Supporting many payment gateways.
Integration with Google adwords tracking.
Supporting social media sharing.
Affiliate marketing automation.
Pros
Powerful support.
Provides a thorough lead tracking software so you can diagnose exactly where a lead came from, not just which affiliate the lead came from.
Integrates with WooCommerce immediately, as well as Shopify, PayPal, and other e-commerce affiliate programs.
Ability to set a specific domain to track if you have multiple sub-domains.
Quick and simple installation process for WordPress.
Cons
Since LeadDyno wasn't originally created as a WordPress plugin, the plugin version of the affiliate tool can have more issues than the actual software itself.
Price
You need to buy it according to plans starting from 49$/month up to 79$/month.
By it from here https://www.leaddyno.com/pricing/
Affiliate Royale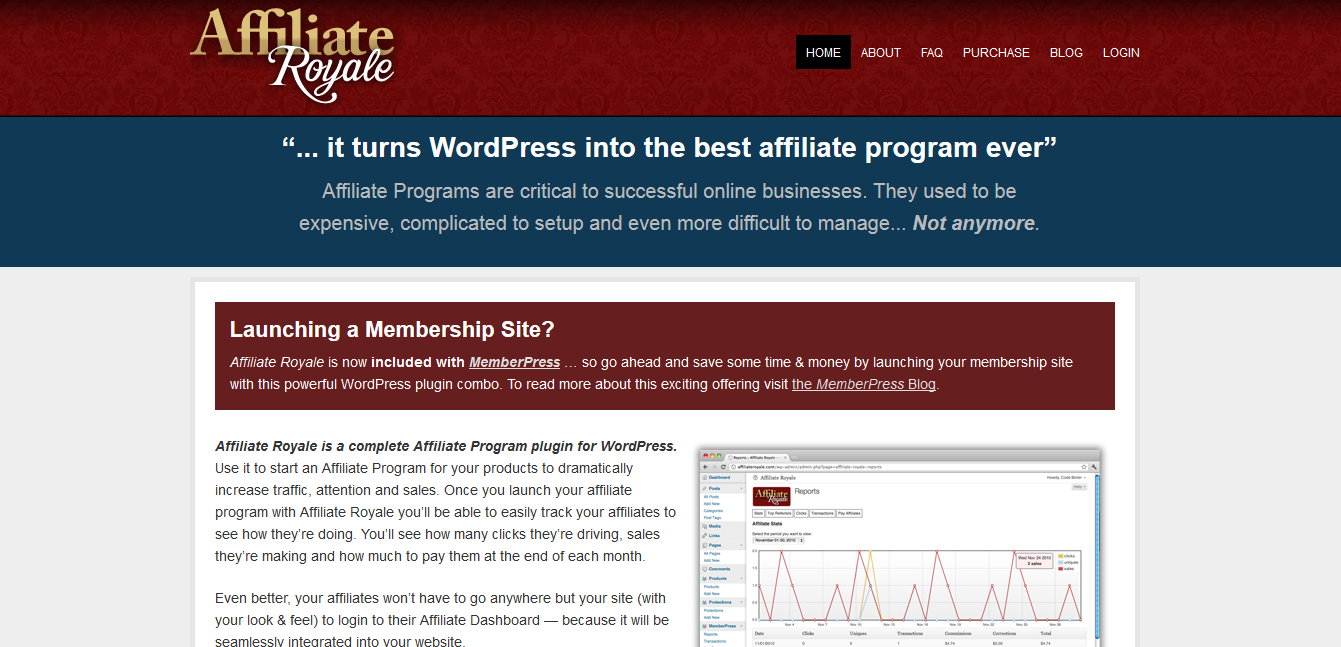 The Affiliate Royale WordPress affiliate plugin is very handy to work with and has almost every feature in it. The major ones are easy setup and launching of new affiliate programs, total track of all the activities of the programs like clicks, sales and payments, feature to make your own banner and links, optimized to get you more traffic and sales volume and many others as well.
Key features
Monitor affiliates' clicks, sales and payments.
Build your own banners and links.
Personalizing your affiliate dashboard.
Managing your accounts in one dashboard.
Pros
Easy integration with other third party plugins.
Easy to  setup.
Good starting guide.
Great plugin for membership types of WordPress websites.
Easily monitor affiliates' clicks, sales and payments.
You have the ability to create your own banner and links for tracking.
Affiliates can easily work with the plugin by signing up, logging in, and managing their own dashboard.
Cons
Price
You have to buy it for 85$/year for merchants and 165$ for developers.
Buy it from here https://www.affiliateroyale.com/plans/
EasyAzon
EasyAzon is an affiliate plugin which makes promoting Amazon products easy on your WordPress site. With Easy Azon, you can find relevant Amazon products right from your WordPress dashboard without having to manually find products from Amazon.com and create affiliate links.
Key features
Controlling your amazon links without fussing your code.
Automatic link localizer.
Product pop up solution built in that can be triggered on a site wide or individual link basis.
Customizing the cart as you need.
Pros
There is a free version.
Easy to use and setup.
A powerful all-in-one solution for getting the most from your Amazon niche websites.
Link localization means no wasted traffic, generate Amazon affiliate commissions from the traffic you get from other countries.
There is a version for developers to customize all what you need.
Cons
Conflict with other plugins.
Not a powerful customer support.
Instructional videos are out of date since Amazon has made a lot of changes over the years.
Price
You can download it for free  but for more features, you need to buy it for 47$ up to 67$.
Download it from here https://easyazon.com/cb-2/?hop=balkhis