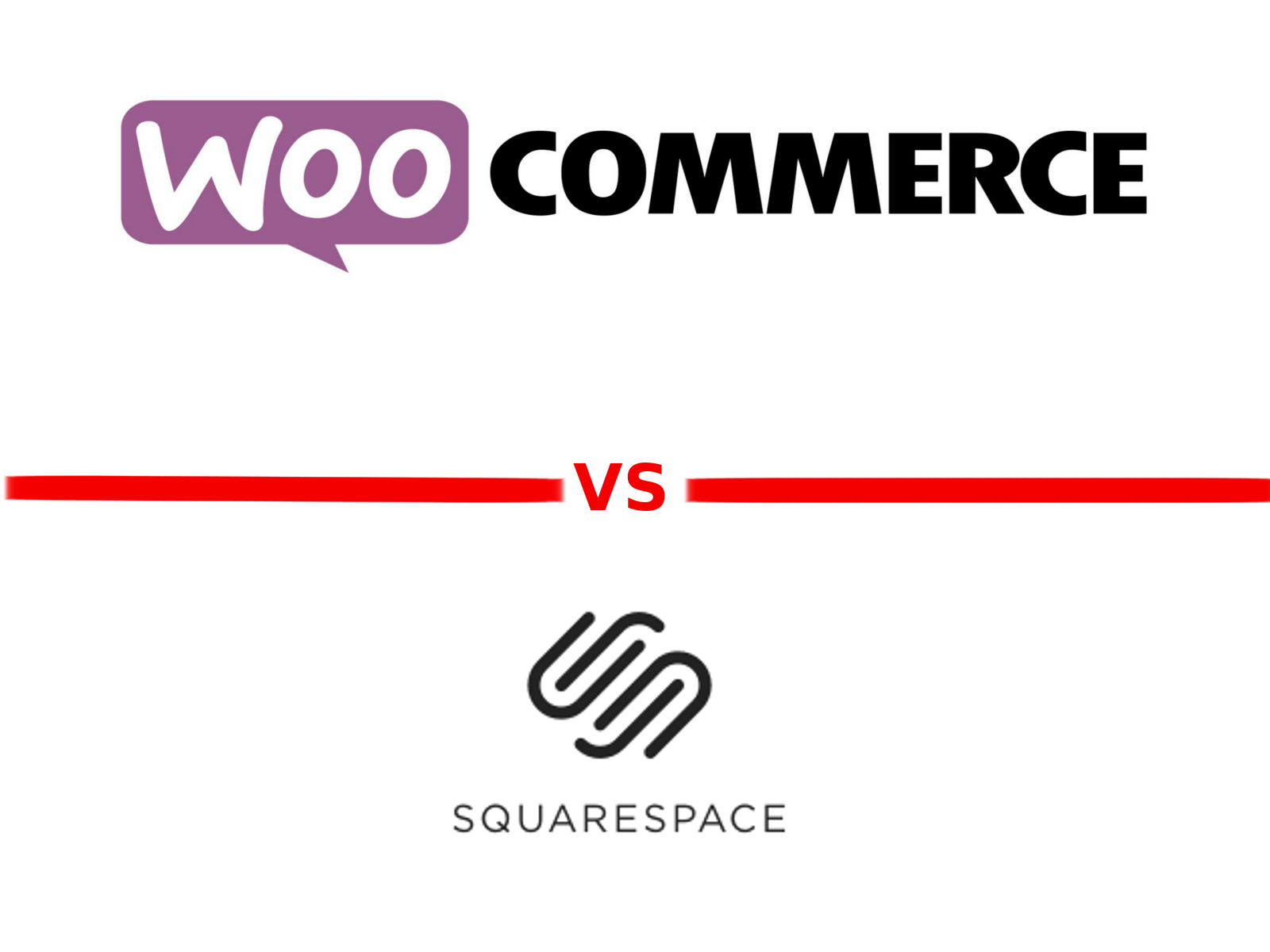 WooCommerce VS squarespace
WoooCommerce and squarespace are one of ecommerce platforms that enables you to create your store to sell your products online easily without te need to have any advanced technical skills.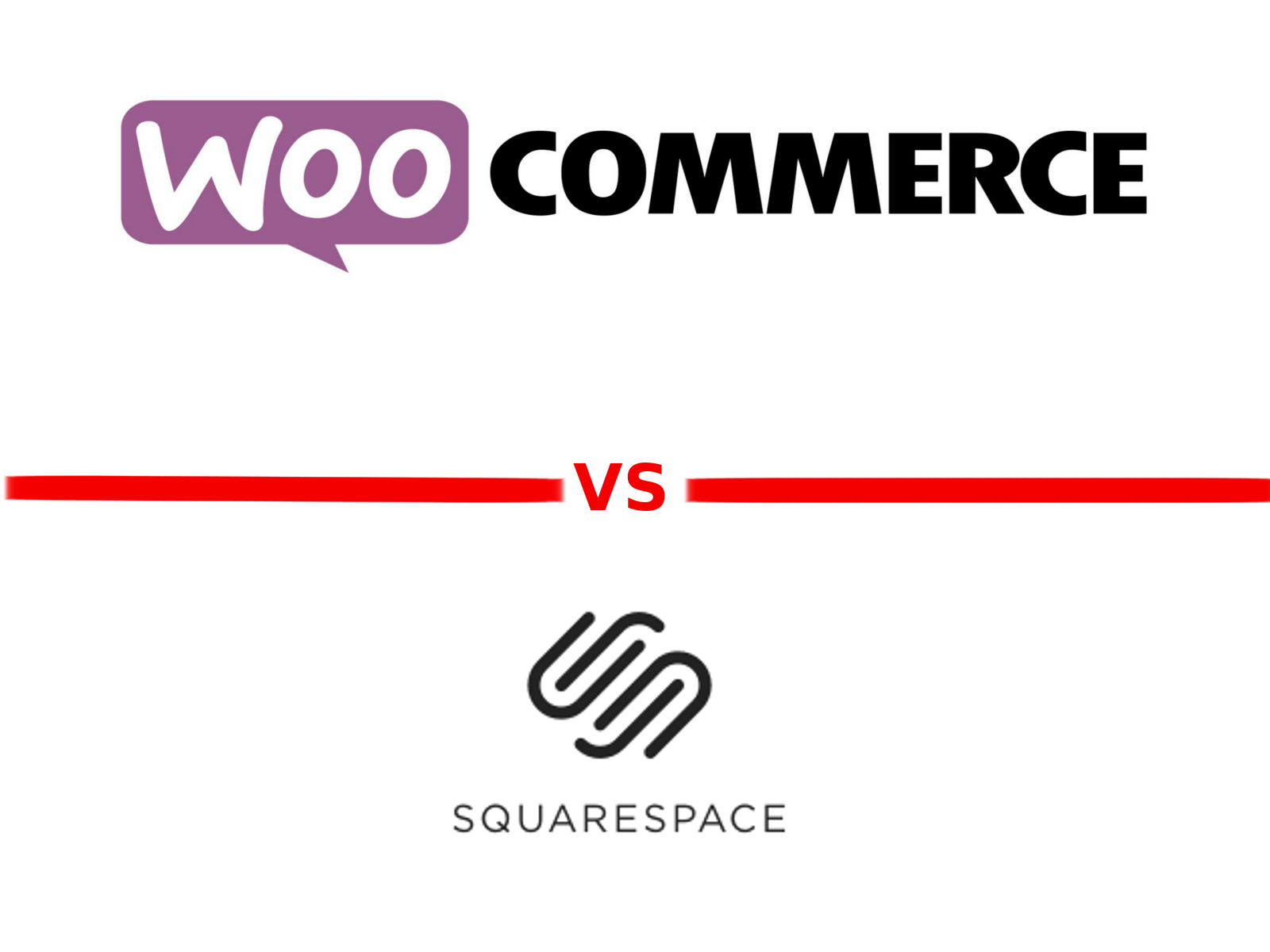 What is WooCommerce?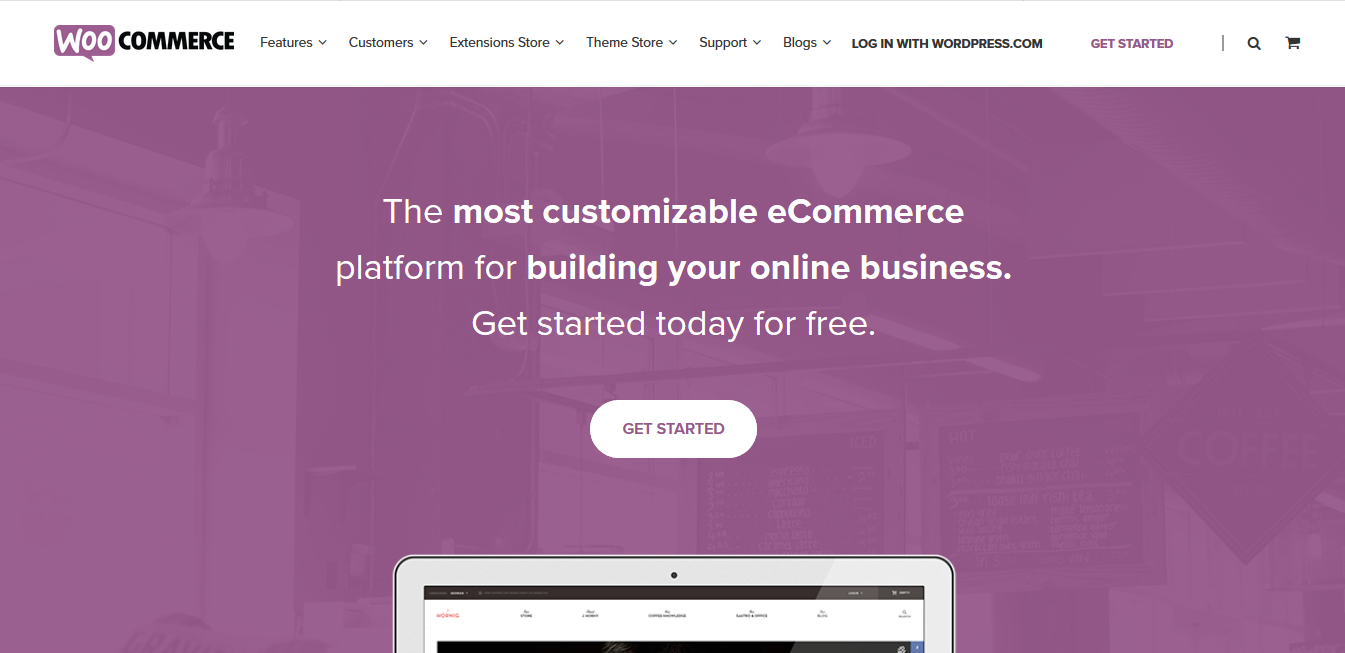 WooCommerce is started in the year 2011 by Woothemes. Now, WooCommerce is one of the powerful ecommerce plugin which is an open source eCommerce platform built on top of WordPress. It allows you to create an online store easily, accept payments, manage inventory, and more. It runs on top of WordPress platform, which gives you access to thousands of WordPress plugins and themes to grow your eCommerce business.
WooCommerce now has almost 10 million+ active users worldwide which is 30% of the whole ecommerce market. In the directory of WordPress.org, it has over 567 WooCommerce Themes and in mojo-themes, there are almost 240+ WooCommerce theme available. That makes it over 1800+ themes in total.
What is squarespace?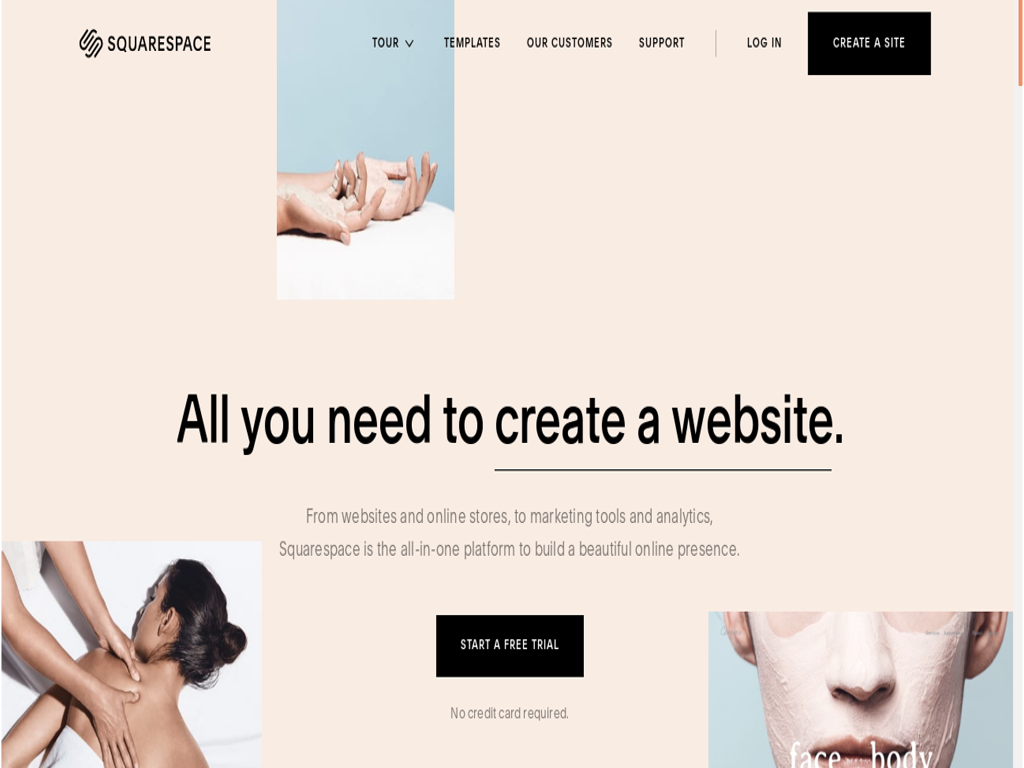 Squarespace is an American private company that provides 'software as a service' ('SaaS') website builder. Anthony Casalena started developing Squarespace for personal use as a blog hosting service while attending the University of Maryland and founded the company in 2003. He was the only employee until 2007, when the company reached $1 million in revenues and Casalena started hiring. By 2014 Squarespace had raised a total of $78.5 million in venture capital to fund advertising and growth.
You pay a monthly fee to use it. You can find all the features you need, templates, a content management system, hosting, e-commerce, support and (depending on your requirements) a domain.
There are two versions of Squarespace: first, there's the 'standard' version, which is designed to be used by people without web development skills. The vast majority of Squarespace customers use this version.
Second version is  a developer's version which allows access to and manipulation of the source code. This permits the addition of greater functionality to Squarespace sites and the creation of bespoke templates. As the name suggests, it's really suitable for experienced developers however.
Ease of WooCommerce usage
WooCommerce is a WordPress plugin so you have to install WordPress if you wanted or note, even if your host doesn't automatically install WordPress. Just few clicks and WooCommerce will be installed.
WooCommerce comes with a setup wizard that will walk you through initial setup like creating pages, set up payments, choose the currency, set shipping and tax options.
After setting up WooCommerce, you will finds a lot of instructions that help you to complete each part of your ecommerce website.
Despite of the ease of WooCommerce, there is still a bit  learning curve.
Ease of squarespace usage
Squarespace is a much easier WordPress website builder to use.
It is a drag & drop website builder, so you can place content almost anywhere you want, without touching a line of code.
Squarespace is ideal for people who has no technical skills in web development and  don't have interests in learning codes, or just don't have the resources (time & money) to deal with codes or building highly customized sites.
It also provides a comprehensive library with powerful user guides (video & text formats), so becoming good at building websites with Squarespace is not too challenging.
But don't be fooled that only beginners have the interest to use Squarespace, because all levels are using this platform including the organizations which are advanced in web developing.
Payment methods for WooCommerce
By default, WooCommerce supports PayPal and stripe but if you need more payment gateways, you need to get more extensions or addons. Either, you can search for the othe payment companies inside special countries for special payment method for your store.
WooCommerce doesn't take any charges on any activity of your website. It has no interference on your activities too. WooCommerce provides payment methods and give you the choice about using them and how to use them. But on the other hand, you need to have the method that supports your customers' information security.
Payment methods for squarespace
Payment gateways on squarespace are limited for stripe and paypal only and it doesn't come with the sort of advanced online retailing or e-commerce reporting functionality that you'd get with dedicated e-commerce solutions like WooCommerce.
Integrations and Extensions for WooCommerce
As WooCommerce is one of the popular ecommerce plugins, you have the access to more than 55000 plugins and addons free or paid. You can use addons for analytics, contact forms, memberships, Email marketing, CRM softwares, SEO plugins, and many others. You have a huge collection of third party plugins to empower your work.
Integrations and Extensions for squarespace
Squarespace doesn't have any plugins or extensions. Each feature is built-in. Although you still get most required eCommerce tools, (like gift cards, abandoned carts, and email marketing), advanced tools are lacking. But there are many ways for integration between squarespace and other important applications to achieve many functions like analytics, memberships, social media, and mailing marketing.
Scalability for WooCommerce
WooCommerce is designed to be powerful ecommerce platform but when it comes to scalability, you will face some challenges in development and cost.
But still there are many other alternatives that can support you until you finish your upgrading like some affordable high performance cache plugins.
Also, there are many other hosts company that can help you to scale and grow your business.
According to development, you will need a developer and for WooCommerce, yo can find as much as you want from a huge community working on it but the difference between WooCommerce and Magento is that the price for this development is cheaper for WooCommerce.
Scalability for squarespace
Squarespace is self hosted platform which you make your website on their servers. When you need to scale, all you want to do is to buy bigger package. while you don't need to hire developers and pay their salaries, you need to pay for bigger package on squarespace.
WooCommerce Key features
You can use WooCommerce to sell unlimited number of goods physical or digital.
WooCommerce offers a robust extension system, based on the WordPress plugin format.
WooCommerce can handle payment via paypal, credit card, BACS, and cash on delivery. If you want to customize more payment methods, you can install addons to your WooCommerce store.
There are thousands of free themes that can be compatible with WooCommerce.
squarespace Key features
Two eCommerce plans are available, one for $26 per month and another for $40 per month.
Each eCommerce plan provides hosting, along with a template library. Domains are given for free with an annual purchase.
Unlimited selling products.
Responsive, beautiful themes with all ecommerce features.
Provide all maintenance and technical support as the website hosted on their servers.
WooCommerce pros
Setting up a store is free, aside from your web hosting expenses.
With WooCommerce, you can design Ecommerce website easily in minutes so you can start selling any type of goods.
Ever since Automattic (the team behind WordPress.com blog hosting) acquired them in 2015, WooCommerce has been adding more themes and features that are optimized for an eCommerce WordPress website.
WooCommerce also provides easy-to-follow documentation that walks you through different aspects of building an online store. Even if you need any support, you can upload it on the official forums  to get help.
WooCommerce provides lots of analytic tools to easily measure the sales and analysis according to date brand, statics of customer, calculate your daily and monthly sales, measure no.
It is very secure because it's regular updates undergoes for security purpose.
Lower cost of ownership.
Easy  to start with it.
squarespace pros
Easy to use, just drag and drop.
Highly optimized themes.
Powerful technical support.
Built-in with live chat to provide the best service to your customers.
Security and performance are on squarespace team so you don't need to worry about them.
Export and import data.
WooCommerce cons
If you want to customize it, you will need to  hire a developer to make it because it's advanced programming.
WooCommerce is dependent on WordPress only.
It contains too many features so it might be quite difficult to choose for a new user.
Weak database architecture for high order volume and scalability.
Weak product data capabilities for large and complex catalogs.
No enterprise version.
squarespace cons
Website editor isn't mature enough.
It's not free.
It doesn't support a good number of payment gateways.
Doesn't support third party plugins.
No preview mode.
Security on WooCommerce and Shopify
Security and firewalls for ecommerce websites are increasing demands for the information era. You have to protect the customer information especially the payment information so it's unacceptable to leak this information out. Security in WooCommerce depends totally on you. You have to choose the best way to protect your website by a security plugin on WordPress or by applying a firewall on the server, it's all up to you. But the security in squarespace depends totally  on them. Your website on squarespace servers so the security is on them. You don't have to interfere in this part. Actually it doesn't allow you to play a role in this part.
Price of WooCommerce
This is a fully open-source platform so anyone can download and set it up on any server they want. But you may need the help from some third party plugins which may be so expensive in some cases. The default themes for WooCommerce isso naive so you may need to buy an ecommerce theme which compatible with WooCommerce and suitable for your work. Aside from that, your web hosting costs will depend entirely on the size of your enterprise and the packages your provider offers.
As we mentioned before, there are a handful of quality web hosts that work well with WooCommerce.
Price of squarespace
To use squarespace, you need to buy one of its packages. It provides 2 packages for ecommerce websites 26$/year or 40$/year. The more you pay, the more applications you can get.
Conclusion
WooCommerce is suitable for websites which needs flexibility and many other plugins that you want to achieve many other functions.
However, Squarespace still has a place in the eCommerce world, seeing as how many companies will find that they enjoy the "everything is included" approach with hosting, domains names, and themes packaged in.
Many small businesses will also prefer Squarespace because of the easy site-building and awesome themes despite of its disadvantages but it's suitable for non-technical people with small budget.