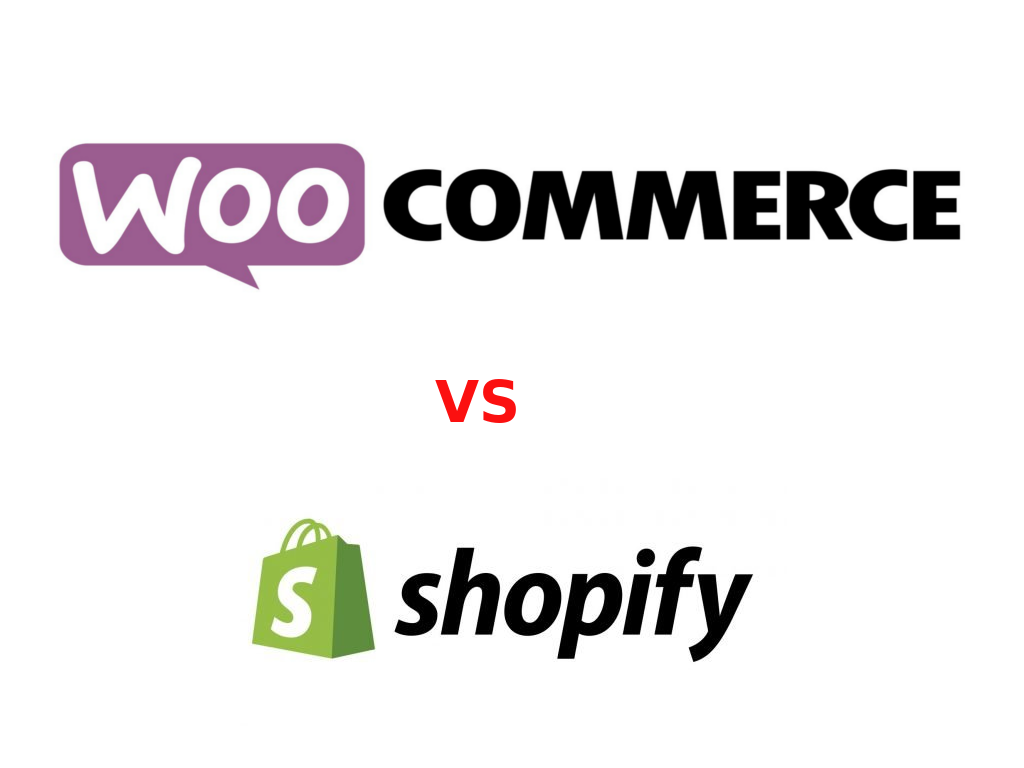 Ecommerce field is increasing field and raising continuously these days. You can use ecommerce even for selling your own products for your company. If you think that the idea of ecommerce is difficult and needs a lot of money, you are wrong. As ecommerce is a trend, there are trend in web development which is giving the ability for people without technical to make their own ecommerce website without  lot of effort. WooCommerce and Shopify are two important platforms for this purposes.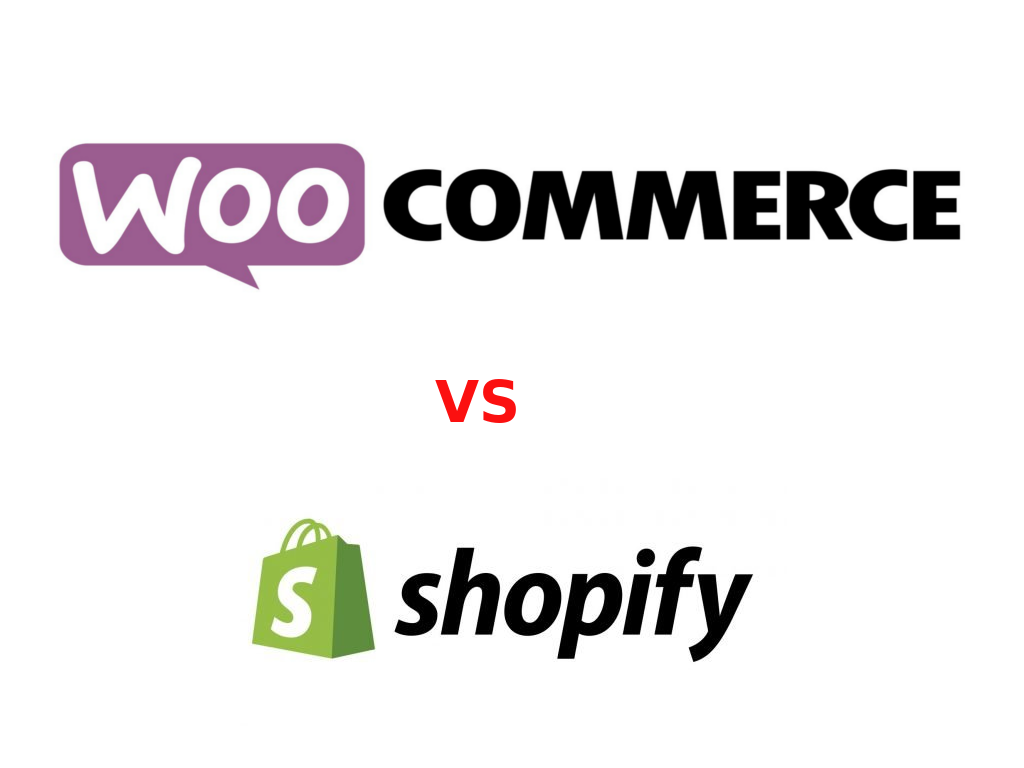 What is WooCommerce?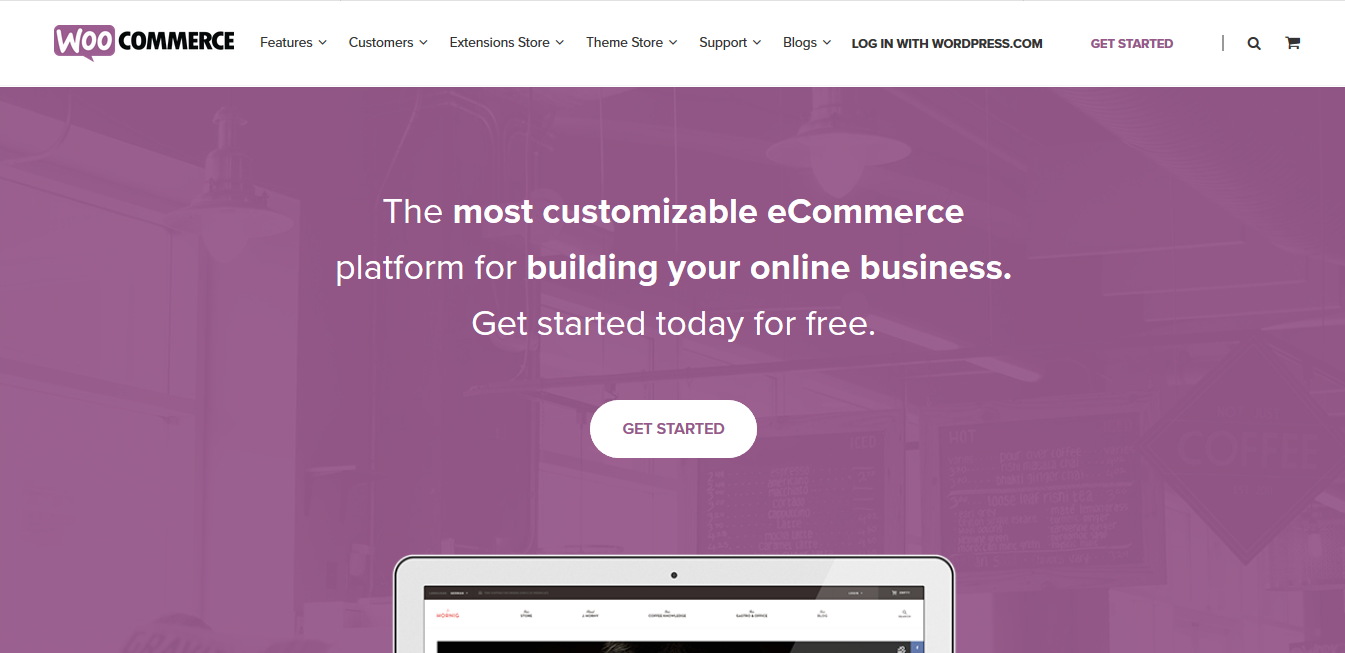 As we told before, WooCommerce is started in the year 2011 by Woothemes. Now, WooCommerce is one of the powerful ecommerce plugin which is an open source eCommerce platform built on top of WordPress. It allows you to create an online store easily, accept payments, manage inventory, and more. It runs on top of WordPress platform, which gives you access to thousands of WordPress plugins and themes to grow your eCommerce business.
WooCommerce now has almost 10 million+ active users worldwide which is 30% of the whole ecommerce market. In the directory of WordPress.org, it has over 567 WooCommerce Themes and in mojo-themes, there are almost 240+ WooCommerce theme available. That makes it over 1800+ themes in total.
What is shopify?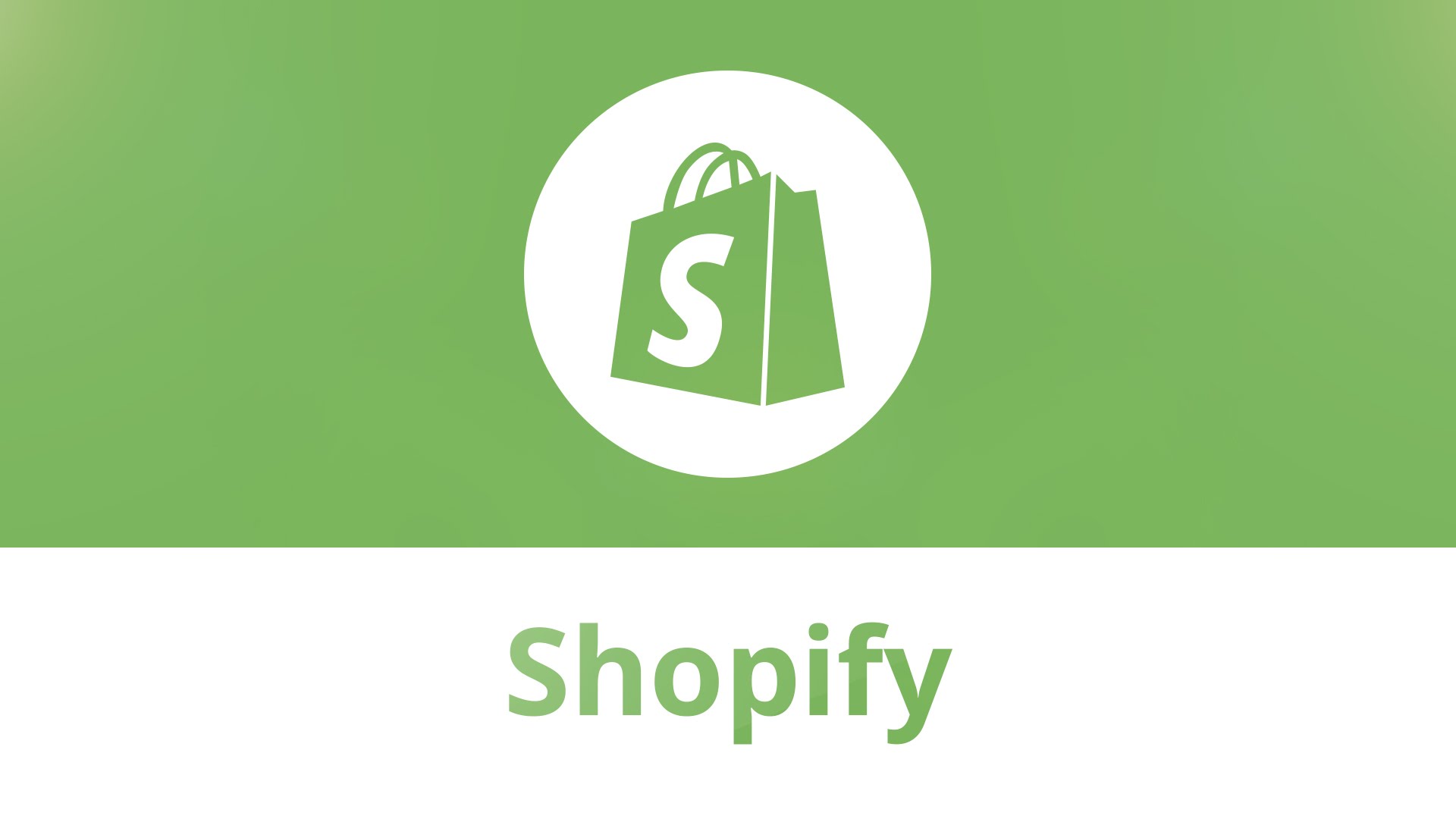 Shopify is an eCommerce platform which has all the ecommerce features that you need. Shopify makes it easy for you to create an online store, accept payments, and manage your inventory all from a single platform without ever worrying about the technical aspects of managing a website such as web hosting, security, caching, etc. It had more than 600,000 merchants using its platform, with total gross merchandise volume exceeding $55 billion. Shopify was founded in 2004 by Tobias Lütke, Daniel Weinand, and Scott Lake after attempting to open Snowdevil, an online store for snowboarding equipment.
Ease of usage for WooCommerce
WooCommerce is a little harder to use compared to Shopify and need a little learning curve but it still not hard to use for beginners. WooCommerce is a WordPress plugin so you have to install WordPress if you wanted or note, even if your host doesn't automatically install WordPress. Just few clicks and WooCommerce will be installed.
WooCommerce comes with a setup wizard that will walk you through initial setup like creating pages, set up payments, choose the currency, set shipping and tax options.
After setting up WooCommerce, you will finds a lot of instructions that help you to complete each part of your ecommerce website.
Ease of usage for Shopify
Shopify is a cloud hosted platform which means you don't need to install, manage, or update any software. You also don't need to worry about technical details security, performance, backups, and compatibility issues.
You just need to sign up then shopify will help you to do everything. You pick a design for your website. After that, they walk you through customization, and then help you add products.
Shopify comes with an intuitive drag and drop interface. Managing your products, sales, and inventory inside Shopify is a breeze.
Shopify is amazing interface and fully useful user guide but on the other hand it limits your control in a lot of sides. You can only use the design and development tools provided by Shopify or addons available in their marketplace.
This point may be annoying to developers and users with technical knowledge but for other users without technical knowledge, they don't need to know about these limits.. For most users, the large selection of extensions and themes available in Shopify, is more than enough to get started and grow your online store.
Payment methods for WooCommerce
By default, WooCommerce supports PayPal and stripe but if you need more payment gateways, you need to get more extensions or addons. Either, you can search for the othe payment companies inside special countries for special payment method for your store.
WooCommerce doesn't take any charges on any activity of your website. It has no interference on your activities too. WooCommerce provides payment methods and give you the choice about using them and how to use them. But on the other hand, you need to have the method that supports your customers' information security.
Payment methods for Shopify
Shopify offers a lot of payment methods that you can use to receive payments from customers. It has its own payments solutions called Shopify Payments (powered by Stripe) as well as all popular third party payment gateways.
The problem is that Shopify charges a lot of special fees on different transactions which will be different on each plan that you registered. As an examples, it charges an extra 2% fees on each transaction made through third party payment gateways. This is on top of the transaction fees charged by the payment gateway. You can reduce the fee to 0.5% by paying $299 per month for Advanced Shopify plan.
Shopify Payments has flat credit card fees, but no other transaction fees. Credit card rates start from 2.9% + 30¢ for basic plan and get lower for other plans.
Integrations and Extensions for WooCommerce
As WooCommerce is one of the popular ecommerce plugins, you have the access to more than 55000 plugins and addons free or paid. You can use addons for analytics, contact forms, memberships, Email marketing, CRM softwares, SEO plugins, and many others. You have a huge collection of third party plugins to empower your work.
Integrations and Extensions for Shopify
Shopify comes with a powerful API and an App Store where you can buy third party addons for your Shopify store. They have hundreds of apps in the store covering every feature you'll want to add to your store.
For lead generation, they have integrations with software like OptinMonster which helps you grow your email list and reduce cart abandonment. Also, they have apps for SEO, product reviews, discounts, countdowns, and more.
Shopify's app store contains both free and paid apps. Free apps are usually created by third party services that have their own pricing, and the app only integrates your store to their APIs. Pricing for paid addons varies and most apps offer monthly subscriptions.
Scalability for WooCommerce
WooCommerce is designed to be powerful ecommerce platform but when it comes to scalability, you will face some challenges in development and cost.
But still there are many other alternatives that can support you until you finish your upgrading like some affordable high performance cache plugins.
Also, there are many other hosts company that can help you to scale and grow your business.
According to development, you will need a developer and for WooCommerce, yo can find as much as you want from a huge community working on it but the difference between WooCommerce and Magento is that the price for this development is cheaper for WooCommerce.
Scalability for Shopify
Shopify is  cloud so its team can work on the technical parts of your store which means you don't ever have to worry about performance, security, and scalability. If your business starts growing, you can simply upgrade your Shopify plans.
Their infrastructure can easily handle your growing business without you having to worry about downtimes, backups, updates, or security. They also offer enterprise services as part of the Shopify Plus plan.
Growth on shopify is without pain but it also costs you a lot. Your expenses will grow, and you'll have to plan accordingly.
In the same time, you don't need to hire developers to upgrade your website like WooCommerce.
WooCommerce Key features
You can use WooCommerce to sell unlimited number of goods physical or digital.
WooCommerce offers a robust extension system, based on the WordPress plugin format.
WooCommerce can handle payment via paypal, credit card, BACS, and cash on delivery. If you want to customize more payment methods, you can install addons to your WooCommerce store.
There are thousands of free themes that can be compatible with WooCommerce.
Shopify Key features
Unlimited product list physical or digital.
Shopify provides the options for blog and store all in one.
It  supports over 100 payment method.
Unlimited file storage.
Automatic fraud analysis.
Manual order creation.
Discount codes.
Blog module.
Free SSL certificate.
Mobile commerce optimization.
Editable HTML and CSS.
Multiple languages.
Adjustable shipping rates and taxes.
Customer profiles.
Drop shipping capabilities.
Friendly with SEO.
Product reviews.
Integrations with social media.
Unlimited traffic to your store.
Daily backups.
Analysis reports.
Fully featured mobile app.
Product importing via CSV files.
WooCommerce pros
Setting up a store is free, aside from your web hosting expenses.
With WooCommerce, you can design Ecommerce website easily in minutes so you can start selling any type of goods.
Ever since Automattic (the team behind WordPress.com blog hosting) acquired them in 2015, WooCommerce has been adding more themes and features that are optimized for an eCommerce WordPress website.
WooCommerce also provides easy-to-follow documentation that walks you through different aspects of building an online store. Even if you need any support, you can upload it on the official forums  to get help.
WooCommerce provides lots of analytic tools to easily measure the sales and analysis according to date brand, statics of customer, calculate your daily and monthly sales, measure no.
It is very secure because it's regular updates undergoes for security purpose.
Lower cost of ownership.
Easy  to start with it.
Shopify pros
Using shopify is easier than WordPress specially for customizing the website.
You don't have to raise your server abilities after increasing the usage because shopify depends on cloud hosting.
You can depend on shopify about security, speed and other technical issues.
Shopify also comes with many different attractive themes to choose, so you can change the look and feel of your storefront to give it that personal touch you crave.
Shopify is highly SEO-optimized. It includes main needed SEO features in all plans.
WooCommerce cons
If you want to customize it, you will need to  hire a developer to make it because it's advanced programming.
WooCommerce is dependent on WordPress only.
It contains too many features so it might be quite difficult to choose for a new user.
Weak database architecture for high order volume and scalability.
Weak product data capabilities for large and complex catalogs.
No enterprise version.
Shopify cons
Shopify isn't free and it has many plans from startups to growing enterprises.
Shopify controls your store/website data.
It makes you pay additional fees if you want to customize payment method that's not supported by them.
Security on WooCommerce and Shopify
The importance of security when it comes to e-commerce platforms can't be overstated. You have to protect the customer information especially the payment information so it's unacceptable to leak this information out. Security in WooCommerce depends totally on you. You have to choose the best way to protect your website by a security plugin on WordPress or by applying a firewall on the server, it's all up to you. But the security in Shopify depends totally  on them. Your website on Shopify cloud and servers so the security i on them. You don't have to interfere in this part. Actually it doesn't allow you to play a role in this part.
Price of WooCommerce
This is a fully open-source platform so anyone can download and set it up on any server they want. But you may need the help from some third party plugins which may be so expensive in some cases. The default themes for WooCommerce isso naive so you may need to buy an ecommerce theme which compatible with WooCommerce and suitable for your work. Aside from that, your web hosting costs will depend entirely on the size of your enterprise and the packages your provider offers.
As we mentioned before, there are a handful of quality web hosts that work well with WooCommerce.
Price of Shopify
Shopify is not open source or free. You have to buy at least the basic plan for 29$/month or shopify* for 79$/month or advanced shopify* for 299$/month. These expenses differ from the fees on transactions and the fees for third parties and other applications that you need to support more features.
Conclusion
Comparing WooCommerce vs Shopify isn't about deciding the best platform. It's more about deciding which is the best for you.
There's no substitute for hands-on testing.
In this guide we've offered the key differences between the two ecommerce services. But whatever you choose, you will be able to build a powerful ecommerce store.
The right choice for you will depend on your technical level of skill, how much customer support you want or need, how much time you have to invest in the day-to-day running
If you're looking for the quickest way to get online, Shopify is the best option for you. It's quite literally a one-stop-shop for your ecommerce needs. Shopify is also right for you if you don't want to be responsible for the technical upkeep of your store.
However, if you have a WordPress site and some coding skill, WooCommerce might be a more suitable option.