WooCommerce and opencart are part of family ecommerce platforms that can help you to start your online store without the hassle of technical knowledge or being expert in web development.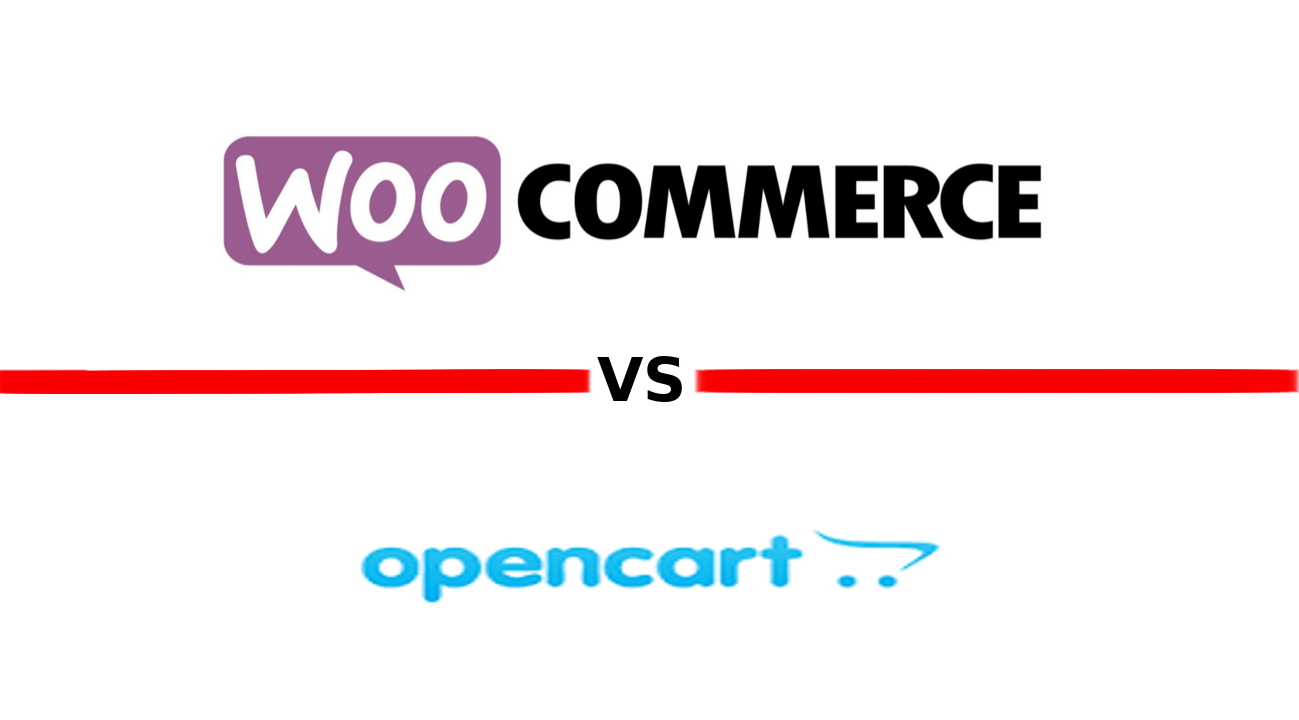 What is WooCommerce?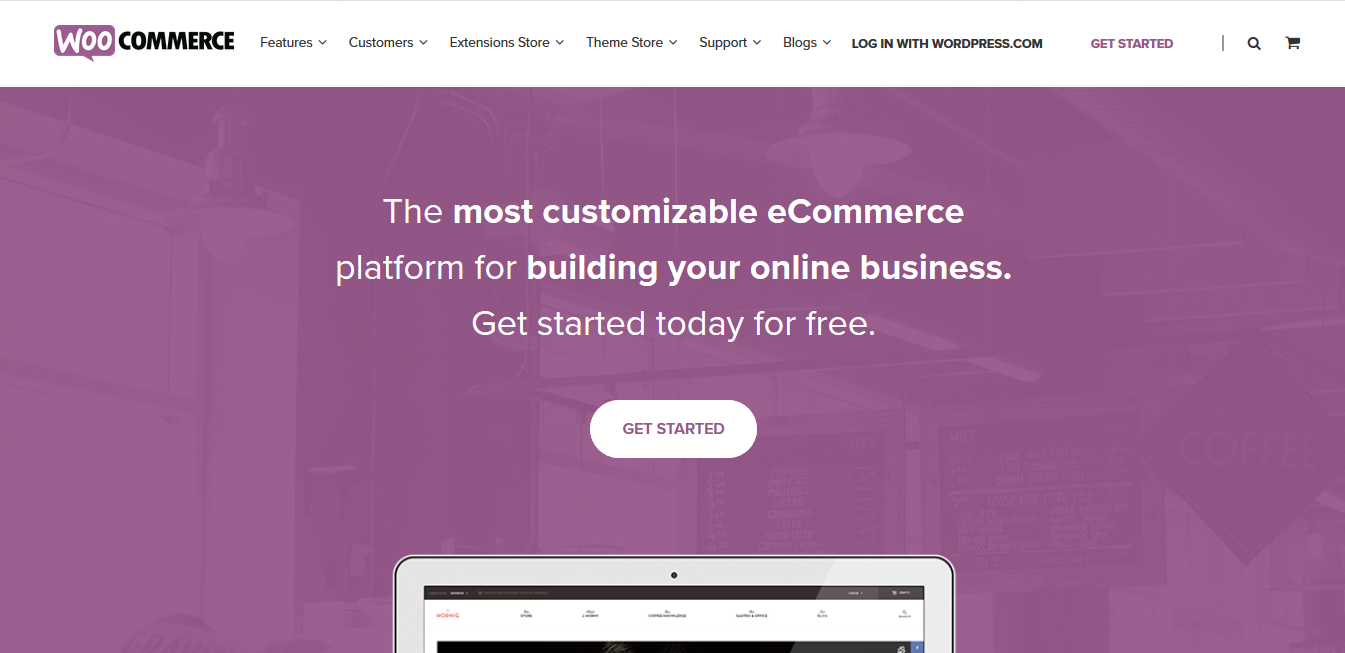 WooCommerce is started in the year 2011 by Woothemes. Now, WooCommerce is one of the powerful ecommerce plugin which is an open source eCommerce platform built on top of WordPress. It allows you to create an online store easily, accept payments, manage inventory, and more. It runs on top of WordPress platform, which gives you access to thousands of WordPress plugins and themes to grow your eCommerce business.
WooCommerce now has almost 10 million+ active users worldwide which is 30% of the whole ecommerce market. In the directory of WordPress.org, it has over 567 WooCommerce Themes and in mojo-themes, there are almost 240+ WooCommerce theme available. That makes it over 1800+ themes in total.
What is Opencart?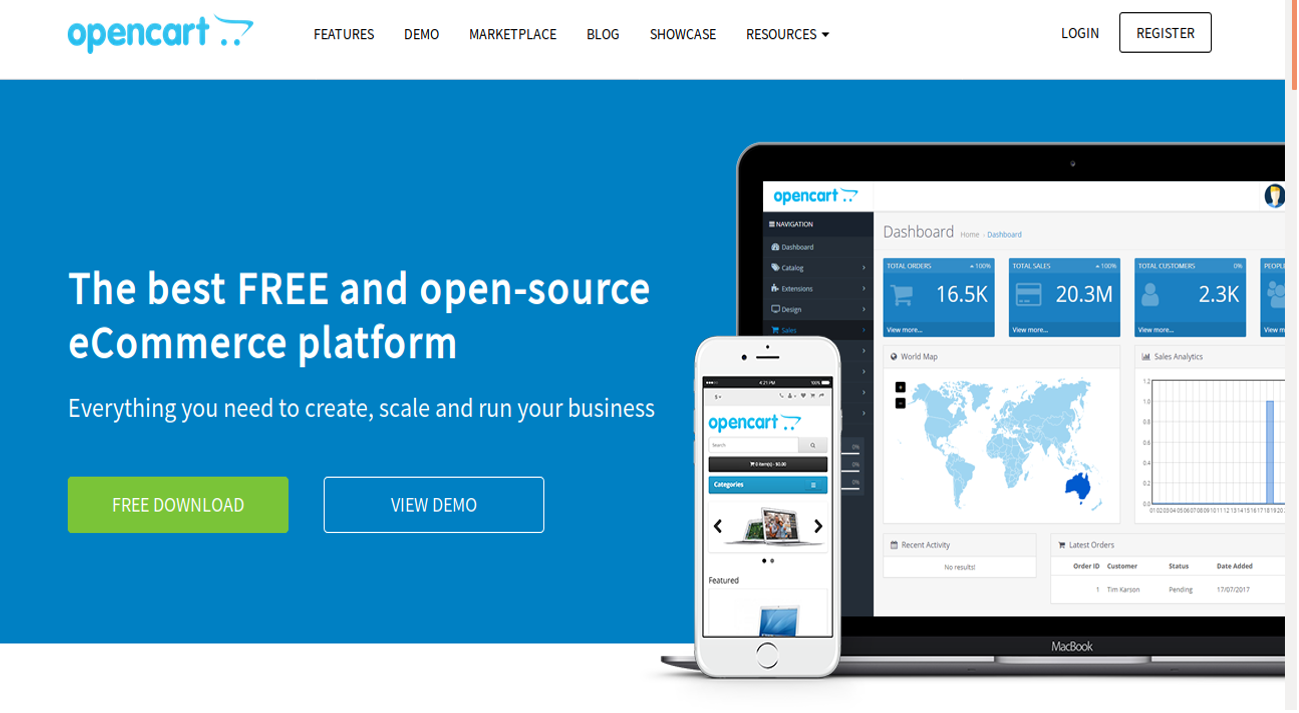 OpenCart is free opensource eCommerce platform based on PHP. Opencart is known for the extensive number of extensions available, and great site speed thanks to AJAX technology. OpenCart Multi Store feature will enable you managing your online shops from a single admin panel.
It was launched in 2008 as an open source platform. It was designed to make it easy to manage an online store for everyone, no matter of how big their store was. The target audience for OpenCart are newcomers since it's a very user-friendly platform. If you have a medium sized store, then OpenCart will suit you well because it is packed with many features. You don't need to have a website prior to installing it like you have to with WooCommerce and it might be enough to cover your basic needs if you don't need to run any sort of a blog.
OpenCart can also manage multiple stores within the same interface. You will find that initial and ongoing costs are affordable in most cases and the out of the box features that come with it might be enough for a very basic store.
Ease of WooCommerce usage
WooCommerce is a WordPress plugin so you have to install WordPress if you wanted or note, even if your host doesn't automatically install WordPress. Just few clicks and WooCommerce will be installed.
WooCommerce comes with a setup wizard that will walk you through initial setup like creating pages, set up payments, choose the currency, set shipping and tax options.
After setting up WooCommerce, you will finds a lot of instructions that help you to complete each part of your ecommerce website.
Despite of the ease of WooCommerce, there is still a bit  learning curve.
Ease of Opencart usage
Opencart is based on simple to start, easy to run. This is the most considerable advantages this eCommerce solution offers. Opencart suggests its users the highly intuitive and well designed interface. Although WooCommerce has a slight learning curve, Opencart is the easiest ecommerce you can deal with. You can install Opencart with two ways manually or by using a single click script installer and this is the easiest way.
But according to customization, OpenCart is harder to customize. The scripts can also run at a slow pace – especially if you have a large store, so it can make a frustrating shopping experience sometimes.
Payment methods in WooCommerce
By default, WooCommerce supports PayPal and stripe but if you need more payment gateways, you need to get more extensions or addons. Either, you can search for the othe payment companies inside special countries for special payment method for your store.
Payment methods in Opencart
There are many payment gateways included in Opencart including PayPal and Stripe. Also you can integrate your customizable payment method but you will need to create an account with these companies to use their transaction processing for OpenCart. The information required for each payment method will be displayed in the Edit section.
Extensions and integrations for WooCommerce
As WooCommerce is one of the popular ecommerce plugins, you have the access to more than 55000 plugins and addons free or paid. You can use addons for analytics, contact forms, memberships, Email marketing, CRM softwares, SEO plugins, and many others. You have a huge collection of third party plugins to empower your work.
Extensions and integrations for Opencart
There are 13,000+ OpenCart extensions available on Opencart's marketplace, both paid and free. You will have to spend some of your resources here once any enhanced additional functions are necessary.  It's still fewer than the extensions for WooCommerce but you can find all functions that you want to support your website.
Scalability on WooCommerce
WooCommerce is designed to be powerful ecommerce platform but when it comes to scalability, you will face some challenges in development and cost.
But still there are many other alternatives that can support you until you finish your upgrading like some affordable high performance cache plugins.
Also, there are many other hosts company that can help you to scale and grow your business.
According to development, you will need a developer and for WooCommerce, yo can find as much as you want from a huge community working on it but the difference between WooCommerce and Magento is that the price for this development is cheaper for WooCommerce.
Scalability on Opencart
Opencart will support you on small and medium scale specially because it's speed. But for large scale business, you need to evaluate this case from the point of view for developers or upgrade the package on Opencart. For buying a bigger package that will be no problem. The problem starts when you decide to use the code to customize something. This will not be a good task.
WooCommerce Key features
You can use WooCommerce to sell unlimited number of goods physical or digital.
WooCommerce offers a robust extension system, based on the WordPress plugin format.
WooCommerce can handle payment via paypal, credit card, BACS, and cash on delivery. If you want to customize more payment methods, you can install addons to your WooCommerce store.
There are thousands of free themes that can be compatible with WooCommerce.
Opencart Key features
All what you need is in one user friendly dashboard.
Set advanced user privileges and separate access for user groups and users.
Multi online store on one dashboard.
Customize the appearance and position of products.
Built-in affiliate system.
Discounts, coupons and special offers.
Back up and restore.
WooCommerce Pros
Setting up a store is free, aside from your web hosting expenses.
With WooCommerce, you can design Ecommerce website easily in minutes so you can start selling any type of goods.
Ever since Automattic (the team behind WordPress.com blog hosting) acquired them in 2015, WooCommerce has been adding more themes and features that are optimized for an eCommerce WordPress website.
WooCommerce also provides easy-to-follow documentation that walks you through different aspects of building an online store. Even if you need any support, you can upload it on the official forums  to get help.
WooCommerce provides lots of analytic tools to easily measure the sales and analysis according to date brand, statics of customer, calculate your daily and monthly sales, measure no.
It is very secure because it's regular updates undergoes for security purpose.
Lower cost of ownership.
Easy  to start with it.
Opencart Pros
Super easy to use and setup.
Support multi languages.
Supporting useful customizable reports.
Provides speed online store.
Good seamless mechanism for order processing.
Responsive interface.
Powerful documentations.
WooCommerce Cons
If you want to customize it, you will need to  hire a developer to make it because it's advanced programming.
WooCommerce is dependent on WordPress only.
It contains too many features so it might be quite difficult to choose for a new user.
Weak database architecture for high order volume and scalability.
Weak product data capabilities for large and complex catalogs.
No enterprise version.
Opencart Cons
Release cycle is random.
Difficult customizations.
There may be conflicts between extensions.
Cost of WooCommerce
This is a fully open-source platform so anyone can download and set it up on any server they want. But you may need the help from some third party plugins which may be so expensive in some cases. The default themes for WooCommerce isso naive so you may need to buy an ecommerce theme which compatible with WooCommerce and suitable for your work. Aside from that, your web hosting costs will depend entirely on the size of your enterprise and the packages your provider offers.
As we mentioned before, there are a handful of quality web hosts that work well with WooCommerce.
Cost of Opencart
Opencart is open source so it's free. But for scaling and large business scale, you need to buy bigger package for 99$/month. This cost can be increase if you need more functions from paid extensions.
Unique point between WooCommerce and Opencart
WooCommerce is ideal for small to medium sized businesses, and can target any customer base with its customizability. Social integration comes easily with plugins and extensions.
OpenCart is flexible for businesses of any size. Its ability to target specific customers lies in its easy, intuitive support of multiple languages and currencies. But its weak point is the difficulty of customization.
Conclusion
If you will use WordPress to support your website, WooCommerce clearly offers more as you are getting WordPress, more plugins, more flexibility, more support, more customization, ideal SEO environment, and better design additionally, you can build a blog as a marketing tool for your website.
If you lack the necessary skills, then setting up Opencart can be expensive. Like we've mentioned, getting add-ons installed and working properly will require extra work and sometimes they can give you a huge headache. Add-ons are not always compatible with each other and you're on your own regarding the design since Opencart doesn't offer any significant design editing tools.