WooCommerce VS Easy digital downloads
If you need to make your e-commerce website to sell anything, you just need to choose between many ecommerce platforms (Scripts / Plugins / Services)  that will help you to sell whatever you need on the internet. Two of the most WordPress as an ecommerce CMS has plugins like WooCommerce and easy digital downloads (EDD). Which one of them you should choose, you need to know the differences between them in this article and choose what suits you.
Woocommerce VS easydigitaldowloads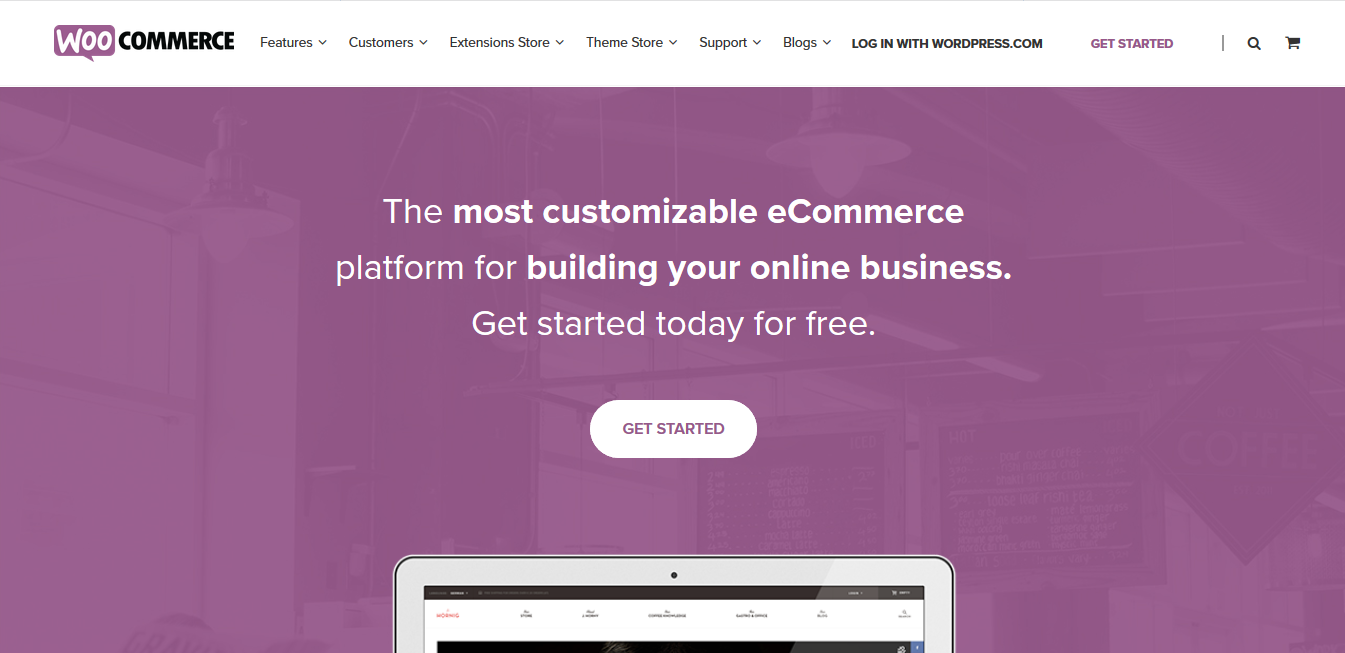 WooCommerce is started in the year 2011 by Woothemes. Now, WooCommerce is one of the powerful ecommerce plugin which is an open source eCommerce platform built on top of WordPress. It allows you to create an online store easily, accept payments, manage inventory, and more. It runs on top of WordPress platform, which gives you access to thousands of WordPress plugins and themes to grow your eCommerce business.
WooCommerce now has almost 10 million+ active users worldwide which is 30% of the whole ecommerce market. In the directory of WordPress.org, it has over 567 WooCommerce Themes and in mojo-themes, there are almost 240+ WooCommerce theme available. That makes it over 1800+ themes in total.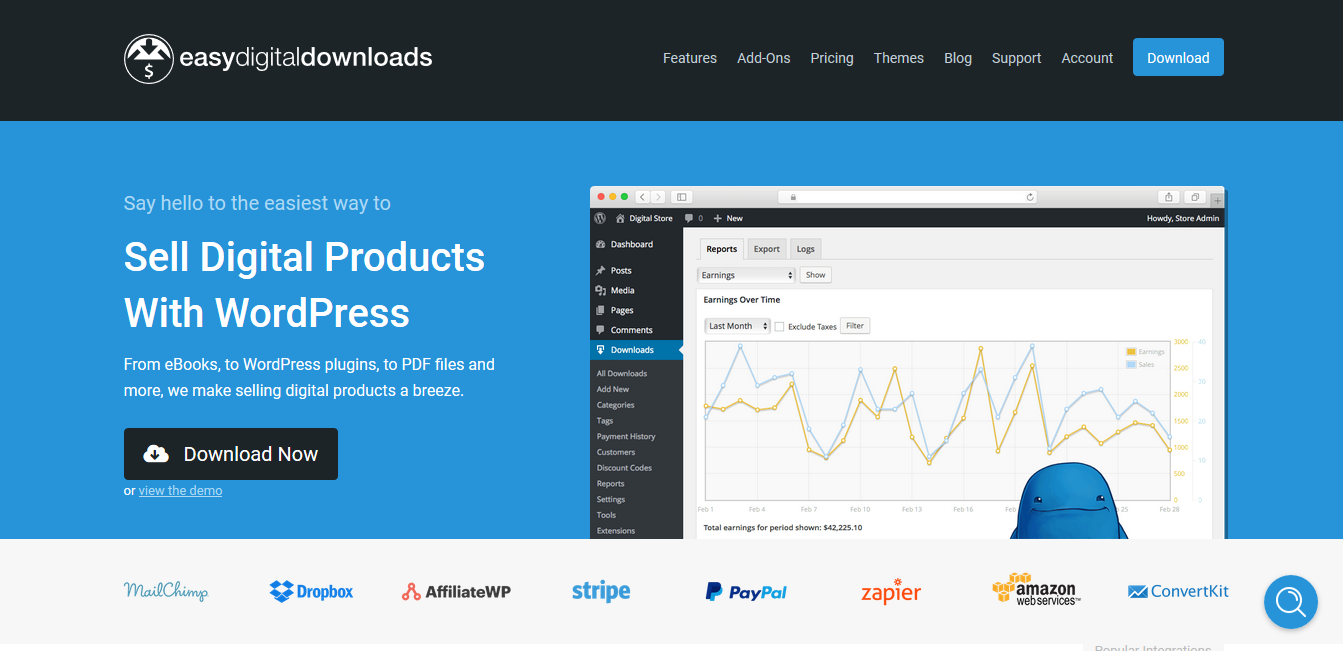 Easy Digital Downloads, often abbreviated as EDD, is a freemium plugin that can turn your WordPress website into an online shop. The core Easy Digital Downloads plugin has more than 13000 active installations respectively, and are freely available from the WordPress Plugin Directory. EDD is still not as popular as WooCommerce, by numbers it take only 0.2% of the ecommerce market share.
Easy Digital Downloads was built to handle digital products, though it does now offer rudimentary support for physical products like WooCommerce. While Sandhills Development, the company behind EDD, isn't as big as Automattic, it's still quite established. Beyond EDD, it also has plugins like Restrict Content Pro and AffiliateWP.
Ease of usage
WooCommerce is a WordPress plugin so you have to install WordPress if you wanted or note, even if your host doesn't automatically install WordPress. Just few clicks and WooCommerce will be installed.
WooCommerce comes with a setup wizard that will walk you through initial setup like creating pages, set up payments, choose the currency, set shipping and tax options.
After setting up WooCommerce, you will finds a lot of instructions that help you to complete each part of your ecommerce website.
Despite of the ease of WooCommerce, there is still a bit  learning curve.
Easy digital downloads is none of the easiest ecommerce WordPress plugins. Easy digital downloads doesn't have a setup wizard, so, once you've activated the plugin, you should visit the settings page to configure your store.
There are many tabs that makes it easy to access everything from one screen, helping to ensure you don't miss any important settings when configuring your store with Easy digital downloads. Once you've worked your way through the settings, you can create your first product listing. At EDD, you can just activate the plugin and configure some settings to start your digital products business.
Payment methods
By default, WooCommerce supports PayPal and stripe but if you need more payment gateways, you need to get more extensions or addons. Either, you can search for the othe payment companies inside special countries for special payment method for your store.
You can use whatever payment gateways on EDD. You can use PayPal by default for free but if you want to use Stripe you need to pay an access charge 89$. You can find a large list of third-party payment gateways for Easy digital downloads, but many of them aren't well-maintained.
Extensions and integrations
As WooCommerce is one of the popular ecommerce plugins, you have the access to more than 55000 plugins and addons free or paid. You can use addons for analytics, contact forms, memberships, Email marketing, CRM softwares, SEO plugins, and many others. You have a huge collection of third party plugins to empower your work.
As WooCommerce as EDD which has its own extensions and addons which provide many needed features for your ecommerce website. These addons may be free or paid ad you want and has many many features from adding more shipping and payment options to improving the product displays and checkout experience, almost every aspect of your ecommerce store can be enhanced with  Easy digital downloads extensions.
Framework Scalability
WooCommerce is designed to be powerful ecommerce platform but when it comes to scalability, you will face some challenges in development and cost.
But still there are many other alternatives that can support you until you finish your upgrading like some affordable high performance cache plugins.
Also, there are many other hosts company that can help you to scale and grow your business.
According to development, you will need a developer and for WooCommerce, yo can find as much as you want from a huge community working on it but the difference between WooCommerce and Magento is that the price for this development is cheaper for WooCommerce.
Unfortunately, EDD isn't suitable for highly scalable websites. If you want to scale  under Easy digital downloads platform, you will face a real scaling issue. But still EDD has many other packages for more professional ecommerce websites which may be useful for scalability.
Key features
Woocommerce
You can use WooCommerce to sell unlimited number of goods physical or digital.
WooCommerce offers a robust extension system, based on the WordPress plugin format.
WooCommerce can handle payment via paypal, credit card, BACS, and cash on delivery. If you want to customize more payment methods, you can install addons to your WooCommerce store.
There are thousands of free themes that can be compatible with WooCommerce.
EDD supports cart system for purchasing multiple downloads at once.
Unlimited product list.
It gives you full control on product prices, discount and promo codes and other price options.
Complete payment history.
WooCommerce Pros
Setting up a store is free, aside from your web hosting expenses.
With WooCommerce, you can design Ecommerce website easily in minutes so you can start selling any type of goods.
Ever since Automattic (the team behind WordPress.com blog hosting) acquired them in 2015, WooCommerce has been adding more themes and features that are optimized for an eCommerce WordPress website.
WooCommerce also provides easy-to-follow documentation that walks you through different aspects of building an online store. Even if you need any support, you can upload it on the official forums  to get help.
WooCommerce provides lots of analytic tools to easily measure the sales and analysis according to date brand, statics of customer, calculate your daily and monthly sales, measure no.
It is very secure because it's regular updates undergoes for security purpose.
Lower cost of ownership.
Easy  to start with it.
Easy digital downloads Pros
Easy Digital Downloads is specialized in selling the digital goods.
It's designed to be a lightweight WordPress plugin that supports all the essential features you'll need to sell digital products without hassle.
You can customize it for all your needs and functionalities of your store easier than WooCommerce.
The Widgets, Shortcodes and Visual end result are a great help for user experience.
WooCommerce Cons
If you want to customize it, you will need to  hire a developer to make it because it's advanced programming.
WooCommerce is dependent on WordPress only.
It contains too many features so it might be quite difficult to choose for a new user.
Weak database architecture for high order volume and scalability.
Weak product data capabilities for large and complex catalogs.
No enterprise version.
Easy digital downloads Cons
It takes more time to set up and to get to work properly.
EDD can by buggy with some themes that you want to use.
It has no tracking system for the shipment.
EDD can't provide product comparison.
Cost of WooCommerce
This is a fully open-source platform so anyone can download and set it up on any server they want. But you may need the help from some third party plugins which may be so expensive in some cases. The default themes for WooCommerce isso naive so you may need to buy an ecommerce theme which compatible with WooCommerce and suitable for your work. Aside from that, your web hosting costs will depend entirely on the size of your enterprise and the packages your provider offers.
As we mentioned before, there are a handful of quality web hosts that work well with WooCommerce.
Cost of Easy digital downloads
You can download EDD freely and use it. But for more features, you need to use addons and extensions which may be free or paid. Either you can buy paid packages from Easy digital downloads which starts from 99$/year up to 499$/year.
Performance between WooCommerce and EDD
One very important aspect to keep in mind is performance. eCommerce WordPress sites are very demanding and generate a lot of cache-bypassing dynamic page loads. They need a lot of functions  like membership sites, for which we have an entire post dedicated to the do's and don'ts in regards to hosting.
Because Easy Digital Downloads is more focused in its approach, it generally has better out-of-the-box performance.
Security between WooCommerce and EDD
The importance of security when it comes to e-commerce platforms can't be overstated. You have to protect the customer information especially the payment information so it's unacceptable to leak this information out..
Similarly to performance, your online store's security is in large part up to you. Both WooCommerce and EDD enable you to implement several advanced security measures but mostly through extensions and manual tweaks.
Nevertheless, if you take security seriously and you have some experience with web development and WooCommerce is the winner in this case.
Conclusion
When it comes to which of these plugins you should choose, if you're going to be selling physical products, then WooCommerce is the obvious choice.
Even if you'll be selling digital downloads from your store, WooCommerce could still be a good option — there's support for selling files, and if you ever want to expand into physical products, it won't be a problem. Easy Digital Downloads does have an add-on for selling physical products, but the functionality is basic compared with that of WooCommerce.
If you simply want to sell digital products, or you're looking for a more efficient way to offer downloadable files from your WordPress website, Easy Digital Downloads is well worth considering. The more minimal approach of Easy Digital Downloads makes it easy to use.
However, if you want to create a professional ecommerce store, WooCommerce and its ecosystem of extensions, themes, services, and developers will provide you with more options. Just be sure to explore the costs of any extras your store may need to see whether Easy Digital Downloads, WooCommerce or another ecommerce WordPress plugin matches your budget.
Related posts