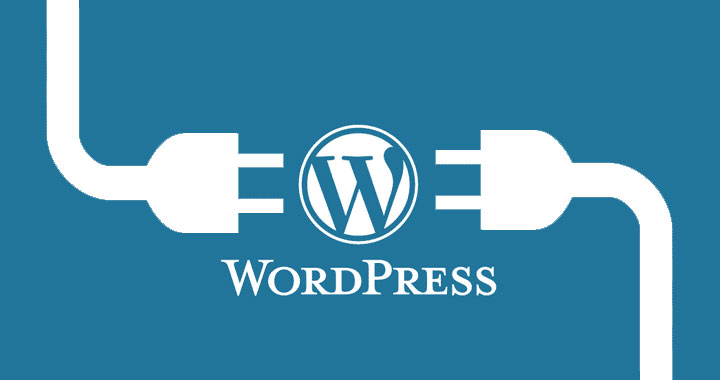 The best WordPress plugins for your website
WordPress Plugin are pre-prepared application which can be used to execute a specific purpose on your website. They are easy to install and use. There are many many applications or plugins or additions which can help you change a lot of things on your website like security, content organization, traffic and social media and community. We will talk about a huge number of plugins for different purposes with determining the essential ones that you must use.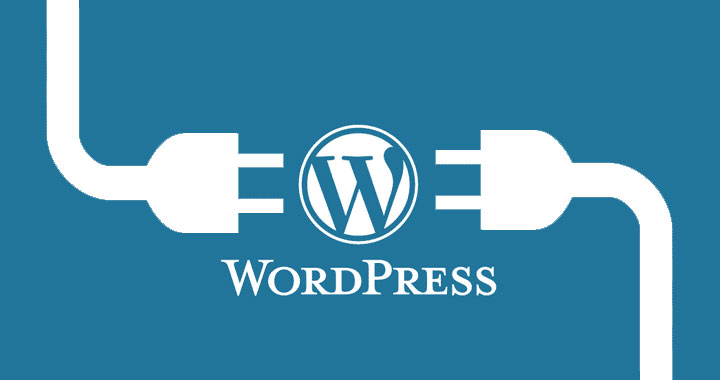 Best WordPress plugins for traffic generation and analysis
1.WordPress SEO "Yoast"

SEO is essential for your website to make it visible for search engine and make good indexing for it to attract more people. So WP101 provides a good tool called "Yoast" which can help you improve your content according to SEO terms. It helps you to maximize leverage from keywords. There are many tutorials that can help you use "Yoast" to improve your SEO. The amazing news is that "Yoast" is free. There are more features for controlling the content and suggesting links for premium version which you can buy with 89$.

You can use this plugin to improve your SEO by creating XML sitemaps which enables search engines like google and bing to index your site better. You can make it easier and more efficiently. Also, XML sitemaps can support various languages as long it supported by WordPress. It's free and created by Arne Brachhold.

the information is the power. You need to know some important analysis about your website so you can know how to improve it. "Google Analyticator" can do this for you. You can add it as a plugin easily on your WordPress website with some widget to show all the analysis you need. It has a huge number of useful features like supporting many languages. It Includes a widget that can be used to display visitor stat information on the front-end. It supports download link tracking and speed tracking too. You can use it to make some localization features for the visitors of your website. And many other features. The amazing news that it's free and created by SumoMe. So you can pay for more features during growth.

If your website for a company with many products, article website, image or videos, you will need to make the visitor reach to the content in easy way. You can add a search function to your website so you can use "Relevanssi" WordPress plugin. "Relevanssi" replaces the standard WordPress search with a better search engine, with lots of features and configurable options. You'll get better results and better presentation of results. It has many features which are ordering the data by relevance not the date, finding the document which is matching to the search keyword and search comments, tags, categories and custom fields. But unfortunately, "Relevanssi" is working on big databases only with many megabytes do if you have limited memory on your host, it will be a problem. There is a free version and premium edition with 99$ or 299$.

If your content on the website needs tables to express about things, you can use WordPress plugin TablePress. TablePress can enable you to create and manage beautiful tables in your content. Table data can be edited in a speadsheet-like interface, so no coding is necessary. Tables can contain any type of data, even formulas that will be evaluated. An additional JavaScript library adds features like sorting, pagination, filtering, and more for site visitors. Tables can be imported and exported from/to Excel, CSV, HTML, and JSON files. Also, it's free and created by Tobias Bäthge.

After writing your post the website, you will need readers to share it on social media to  spread it around the world. So you need the social media buttons to be supported on the website to make it easy for readers. "Frizzly" is free WordPress plugin created by Abhishek Kumar.  You can add it on your WordPress website to add social media buttons. Readers can share the post on twitter, facebook, linkedin and others after you use "Frizzly". By using "Frizzly", you can choose where to add the social media buttons and also, choose which social media website that you want to add.

It's a WordPress plugin that make you handle social media buttons on your website easily. with animated buttons and "Send To Devices" feature. you can use facebook, twitter, google+, and other many social media networks. It's free and created by inout.

you can use easy facebook like box to add the box for easy like on your page on facebook without the need to make the visitors go to the facebook and search for it, just click on like box and consider that number of your fans had been increased. You can choose the URL of the page, width and height of the box, and the position of it with chosen cover photo. You can add it for free which created by shehryar.
Best WordPress plugins for subscribers and community building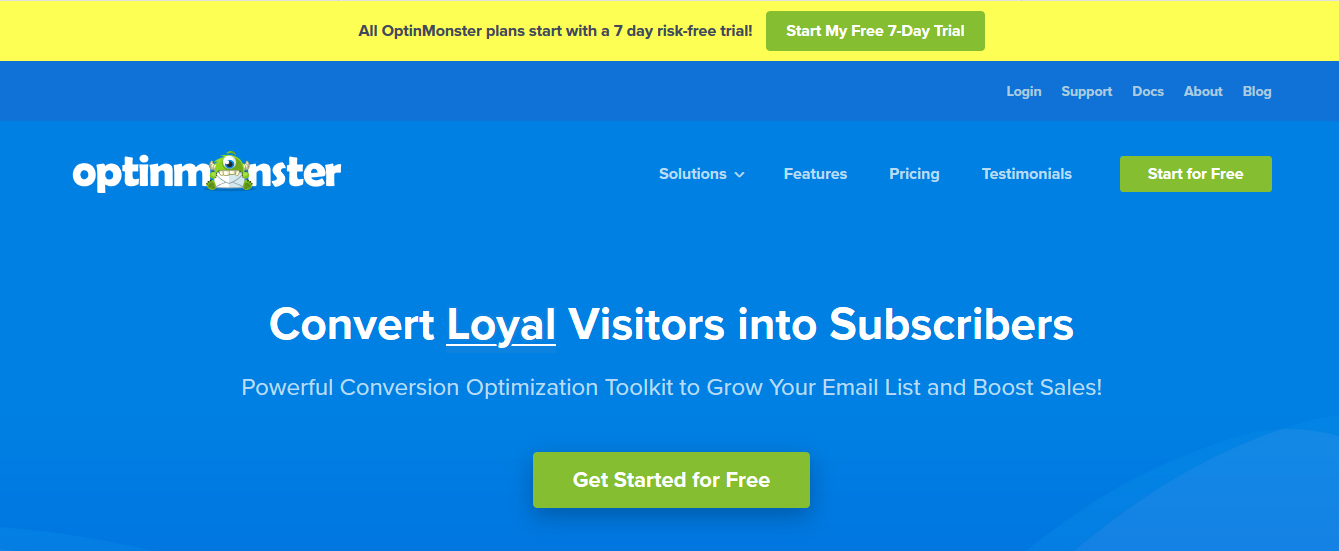 A lot of visitors for your website may just watch it and never come back. But you need them to know the updates about your website so you can use their email as a communication way. "OptinMonster" is a WordPress plugin which can make this purpose. "OptinMonster" can help you collect the emails for the visitors and communicate with them by it. You can use "OptinMonster" for free for 7 days as a trial then you can decide your plan according to 4 different plans from 14$ to 79$/month.

It's important thing that you need to make a communication way between you and other visitors for the website using the page "contact us". Page of contact us can have many shapes like the map and contact information or using a contact form. You can use "WPforms" as a WordPress plugin to make the contact form what you need on your website. You can use it easily, just drag and drop your component for the form and activate it to be ready to  use. "WPforms" save more forms for all other purpose with professional look. You can use it free with limited features or buy it with minimum price 79$/year or with discount.
This plugin is very useful for handling events on your WordPress website. If you have a client that making a website which creates a lot of events or a club as an example you will need this plugin to handle this event and add it on the calendar of the users so you can save a lot of time. It has many features so you can rapidly create the event, save venues and organizers, event list view,, event search, google maps, hooks & filters galore and caching support and so many other features that you will need to organize an event on the internet. It's free and created by Modern Tribe, Inc.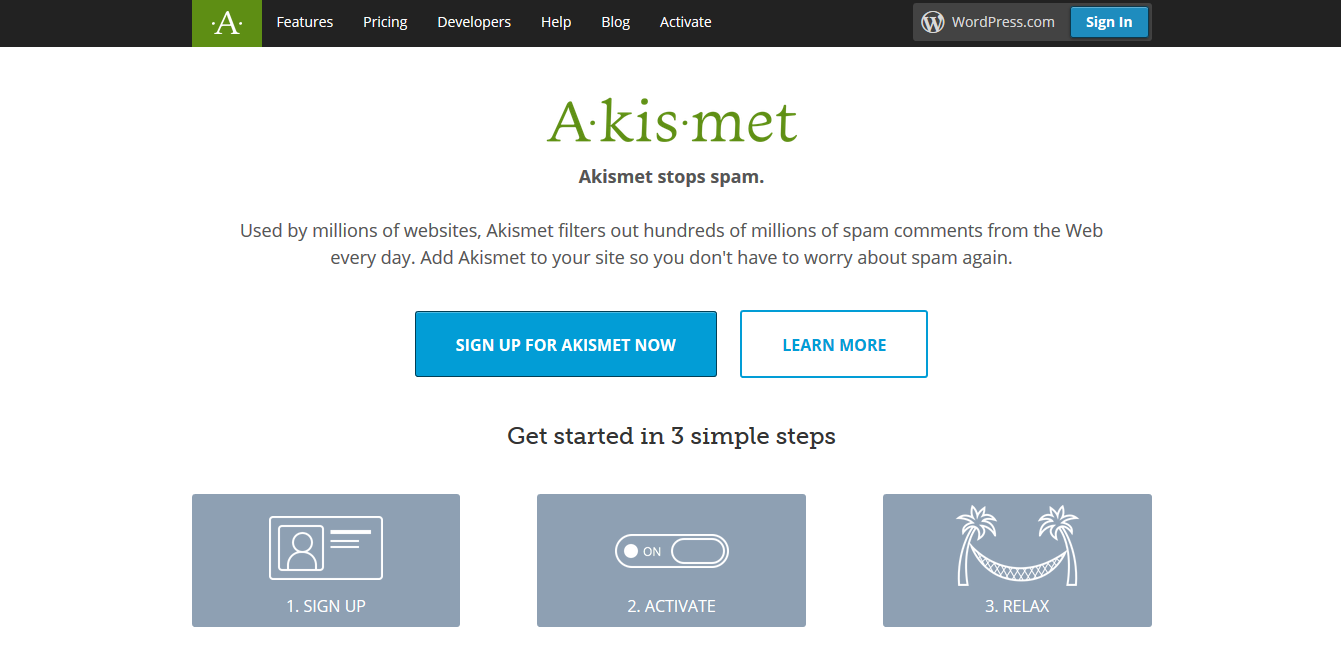 Despite of the setting of comments on WordPress, you need plugin like "Akismet" to handle comments and spam one. The comments go through the "Akismet" website to decide which one can be published and which one is a spam. All comments will have a history for users to view that shows which comments were flagged or cleared by "Akismet". In addition, those comments that were marked as spam or unmarked by a moderator will be highlighted in the history. You can have it for 5$ per month or more for enterprises or you can customize it for your personal use.

If you want to encourage visitors to comment on your posts, you can reward them on commenting. "CommentLuv" is a WordPress plugin that can help you bring more traffic and comments for your website. "CommentLuv" can filter and add useful keyword and links on the comment to improve your SEO. Also, it can reward your commenters by sharing their preferred link or their posts link s a start of partnership. It's supporting various languages too. And the good news is that it's free with premium edition with some extra features.

Contact Form 7 is a contact plugin that can manage multiple contact forms, plus you can customize the form and the mail contents flexibly with simple markup. The form, made by Contact Form 7, supports Ajax-powered submitting, CAPTCHA, Akismet spam filtering and many other features. You can make forms with various languages supported by WordPress. You can make many forms with man contact purposes too with database and tracking users by stealth. It's free and created by Takayuki Miyoshi.

Antispam Bee is one of important WordPress plugins to control comments and filter the spam. Antispam Bee makes it without captchas and without sending personal information to third party services. It is free of charge, ad-free and 100% GDPR compliant. With Antispam Bee, you have full control on the comments on your website like you can block specific commenters from specific language of countries, delete comments with impolite expressions, notify admins by email about incoming spam, and other feature to delete spams completely. the good news is that Antispam Bee is free and created by pluginkollektiv and supported by WordPress.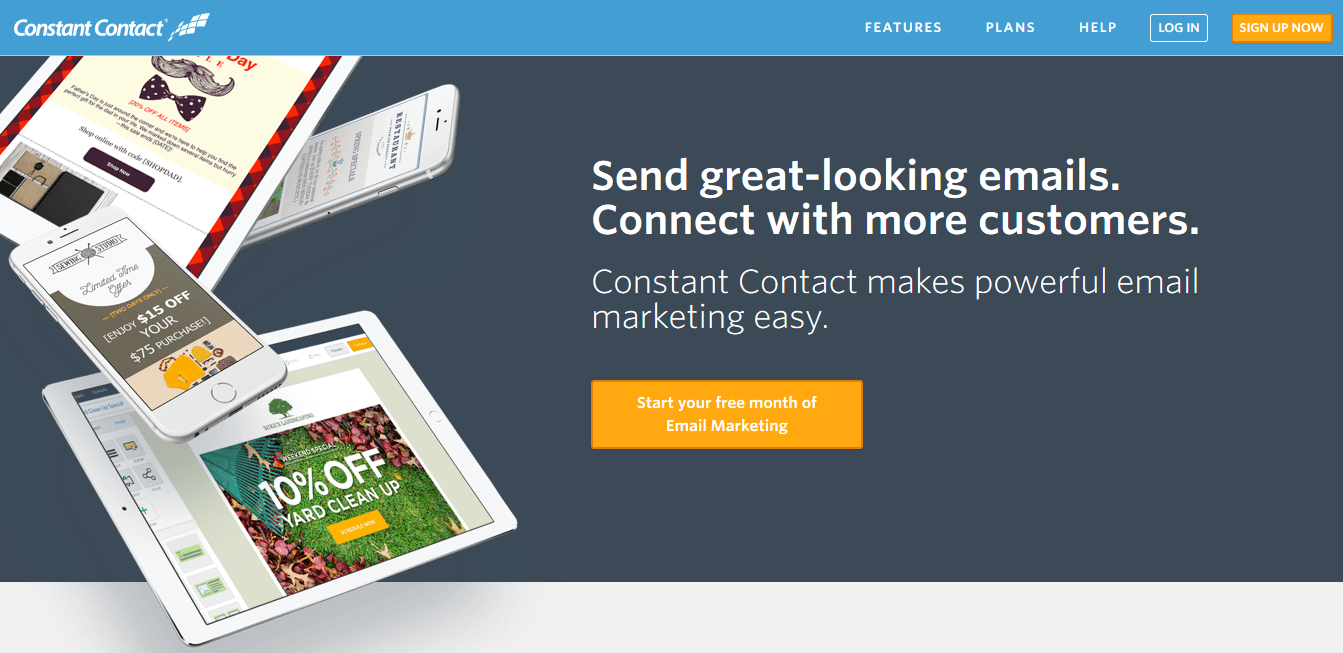 It's a WordPress plugin that enables you to market your website via email. You can prepare an email list to deal with the subscribers. It's easy to deal with and setup. It's not free and you have to pay 20$ or 40$ according to the features you need.
Best WordPress plugins for security and maintenance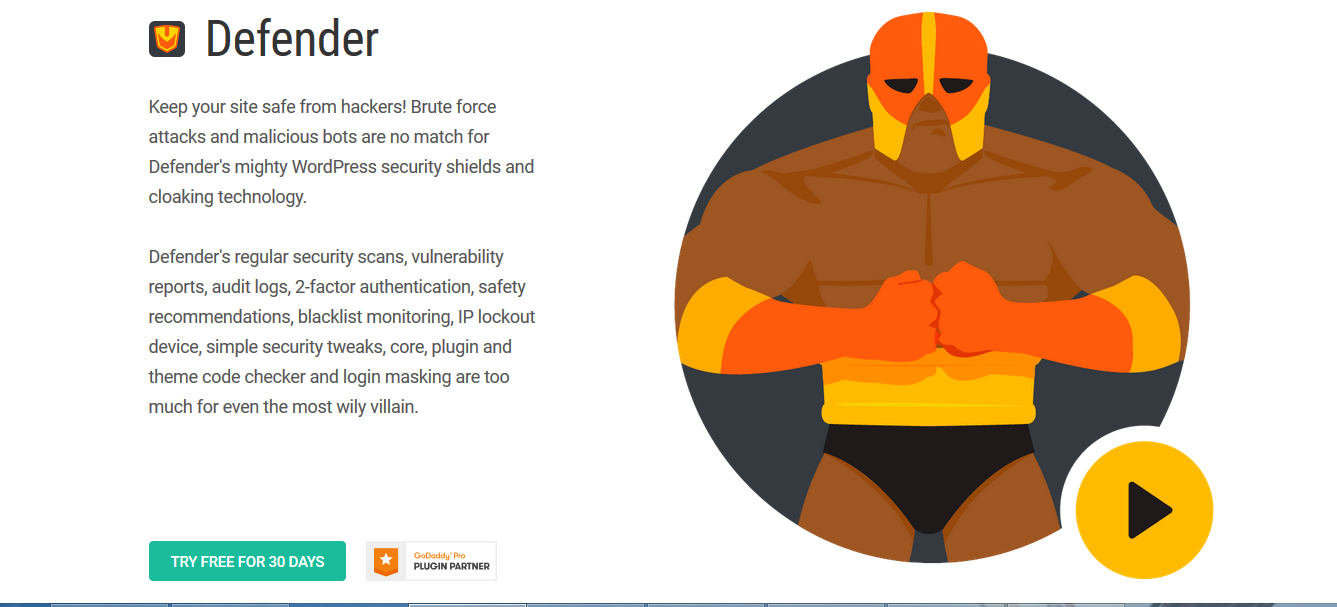 When you launch your website and you become one on the trend, you have to be afraid of the attacks of hackers. Especially, WordPress is free and open source platform which hackers can work on it to attack the users. Defender plugin can make your website safe against brute force attacks and malicious bots. Defender's regular security scans, vulnerability reports, audit logs, 2-factor authentication, safety recommendations, blacklist monitoring, IP lockout device, simple security tweaks, core, plugin and theme code checker and login masking are too much for even the most wily villain. You can try it for free for 30 days then you can buy  it for 49$/month.
2. iThemes Security (formerly Better WP Security)
It considered as the number one WordPress security plugin. iThemes Security gives you over 30+ ways to secure and protect your WordPress site. Most WordPress admins don't know they're vulnerable, but iThemes Security works to lock down WordPress, fix common holes, stop automated attacks and strengthen user credentials. With advanced features for experienced users, our WordPress security plugin can help harden WordPress. Also, It can backup your website without failure. iThemes Security supports Two-Factor Authentication – Use a mobile app such as Google Authenticator or Authy to generate a code or have a generated code emailed to you. It scan your website automatically according to schedule to discover malwares. You can use it to add Google reCAPTCHA to protect your website against spams. And more features according to password, privilege and multiple websites. All these feature for security and backup are free.

It's one of WordPress plugins that can make backup for your website for emergency situations. Duplicator can help you to migrate or clone your website to other domain if you need that. It help you in migrating between hosts too with easy steps and without failure or messy SQL database. There is a simple version for backup and it's free and there is professional version for all unlimited features up to 369$.

Redirection is one of the most popular WordPress plugins to handle redirections. In your website, You have to reduce errors as much as possible. By Redirections,  you can handle more than 301 redirections and track 404 errors. Redirection is designed to be used on sites with a few redirects to sites with thousands of redirects.
It can handle conditional redirects at login status, browser, referrer, cookies, HTTP and custom filters. You can use it to know the errors and track it to fix any bugs in your website to improve its performance. Redirection enables you import from group of plugins simple 301 redirects, SEO Redirection, safe redirect manager, and WordPress old slug redirects. It's free and created by John Godley.

Wordfence is security plugin for WordPress websites. it's constantly updated by defending against new threads. WordFence Firewall stops you from getting hacked. It scans your website continuously and alert about any suspicious events. you can buy it with 99$ or more for more than one license.
Best WordPress plugins for mobile and speed booster

You need to raise your loading speed for your website because it's improve your SEO. So you have to install W3 Total cache to boost your loading speed. W3 Total Cache has created by Frederick Townes and supported by WordPress. It has a huge recommendations from developers all over the world AT&T, stevesouders.com, mattcutts.com, mashable.com, smashingmagazine.com, makeuseof.com, webdesignerdepot.com, css-tricks.com and others. And you can install  it for free. It makes cache for pages, posts, database, fragments in memory or on disk and search result to make it easier and faster to call them.

It's one of WordPress plugins that can boost the speed of your website and save the bandwidth. This plugin replaces all your post images, post thumbnails, gravatar images and content iframes with a placeholder and loads the content as it gets close to enter the browser window when the visitor scrolls the page. Since it works with iframes, it also covers embedded videos from YouTube, Vimeo etc. It's free and created by Bjørn Johansen, Aron Tornberg, angrycreative.
Best WordPress plugins for team management

If you have a team of editors on your WordPress website and have a difficulties to manage your team, you can use Edit Flow as a communication plugin inside your website to talk with your team and manage the content. It provides a group of features that you can use like calendar for timing the content, editorial comments, notifications, story budget, and user groups. It's free and created by Daniel Bachhuber, Scott Bressler, Mohammad Jangda, Automattic, and others.

You can use Setka Workflow to track your content production from start to finish, choose the best ideas, plan articles, keep track of budgets, and analyze results. Setka Workflow has been developed specifically for media and content teams of all sizes. you can use it freely with limited features so you have to pay 390$ for professional team and customized price for enterprises.
General plugins for general purposes
1.Redirection plugins
It's an essential type of plugin which avoid the crash  errors with the visitors in elegant way by redirecting the 404  error to your homepage. For example, if you have deleted an old post or someone has typed in a wrong URL of your blog then the visitor will be automatically redirected to your WordPress homepage.
2.Antispam
You will need a plugin which organize the comments on posts to delete impolite comments and spam which of course, doesn't make your blog user friendly or the best place for interactive connection with the visitors.
You will need the visitors to share the posts on social media so you need the buttons of social media like facebook, twitter, and linkedin to be in a good place and good shape for the visitors to use. There are plugins in social media type which make this purpose for you for all types of social media that you know or you don't know.
4.Scroll triggered box
If you plan to send newsletters for the visitors, you will need a plugin to arrange something like that. It will make it easy for the visitors to register in the newsletter, can handle your mail list, and appears in a good shape in the chosen part in your website to encourage the visitors to register in it.
5.facebook like box
It's a plugin that make it easy for the visitors to like your page and increase it's fans without the need to search for it on facebook.
6.Author Bio Box
You can introduce your writer to the visitor by adding bio box so you can use a plugin to arrange and execute this purpose.
Essential plugins for all WordPress websites
This list will have a group of awesome plugins which are essential for all purposes of your website. Each one of them has a group of features not one or two to make multi-functional applications.
This free plugin,supported by WordPress, has features in marketing, content generation, boosting performance and security.
Jetpack has features for design services. It supports hundreds of themes for all kinds of websites and provides a customization tool for them too. Jetpack can optimize images and videos on your website to make it lighter without affecting the resolution and the speed of the website. The amazing feature for designing is that can make the website suitable for mobiles and smartphones in easy way.
Jetpack provides group of marketing tool too which related to website analysis, SEO, social media scheduling, advertising and online payment.
You can depend on it in security issues. Jetpack provides tools for filtering, spam detection, real time backup, malware scanning, code scanning, and automated threat resolution.
According to the price, you can choose from many plans which start with free plan with limited features up to 29$/month to enjoy with all features.
3.WordPress SEO "Yoast"

If you want to build a part for ecommerce in your website, you have to use WooCommerce. It makes ecommerce website work smoothly and efficiently. You can setup it easily to build ecommerce website in no time. You can use WooCommerce to handle sales, shipment, and payment. It's supported by Automattic and you can use it freely.