How to use special characters in WordPress?
There are some special symbols which isn't in the alphabet characters that we may need to write inside any post. These special charaters like trademark ™, copyright ©, registered ®. You can't find these symbols on the keyboard so you need another way to write them inside the post. Fortunately, you can use some way in WordPress to write them.
You need first to know about the visual and text editors in WordPress.
Text editor
The Text editor have some basic buttons in the bar along the top which quickly insert commonly used HTML elements into the content. Text editor is more useful for users who are comfortable with HTML because most formatting is done manually by writing HTML directly into the editor. One bit of formatting the text editor will perform, however, is converting line breaks into paragraphs. This means that every time you start a new line, you are beginning a new paragraph just like the visual editor.
Visual Editor
Visual Editor is the WordPress post edit screen. You can use it to write the post without any technical knowledge about web programming. Just like any other text editor we use.
The visual editor is a WYSIWG editor. WYSIWIG stands for "what you see is what you get" which means that however the content shows up on your display is exactly the way it will be when it is published.
Why using special characters?
You may need special characters when they have a place in the text. For example, if you are making a website to explain some math, you're going to need mathematical symbols in WordPress. They can save you a lot of space and make your website look very professional.
You may use special characters for business-related things. For example, you may want to add the trademark symbol, ™, but that is not on a keyboard.
You can find a very wide range of special characters to help improve your websites writing. Remember to always make sure you are using these characters correctly because they can have legal problems as trademarks and copyrighted topics are protected by laws.
But don't overuse it because it may give the visitors unprofessional impression about your website.
Adding special character using new post window
You can use the button in the visual editor so it will open a new window to choose whatever symbol you want. You can see that the registered symbol has been written in the writing area.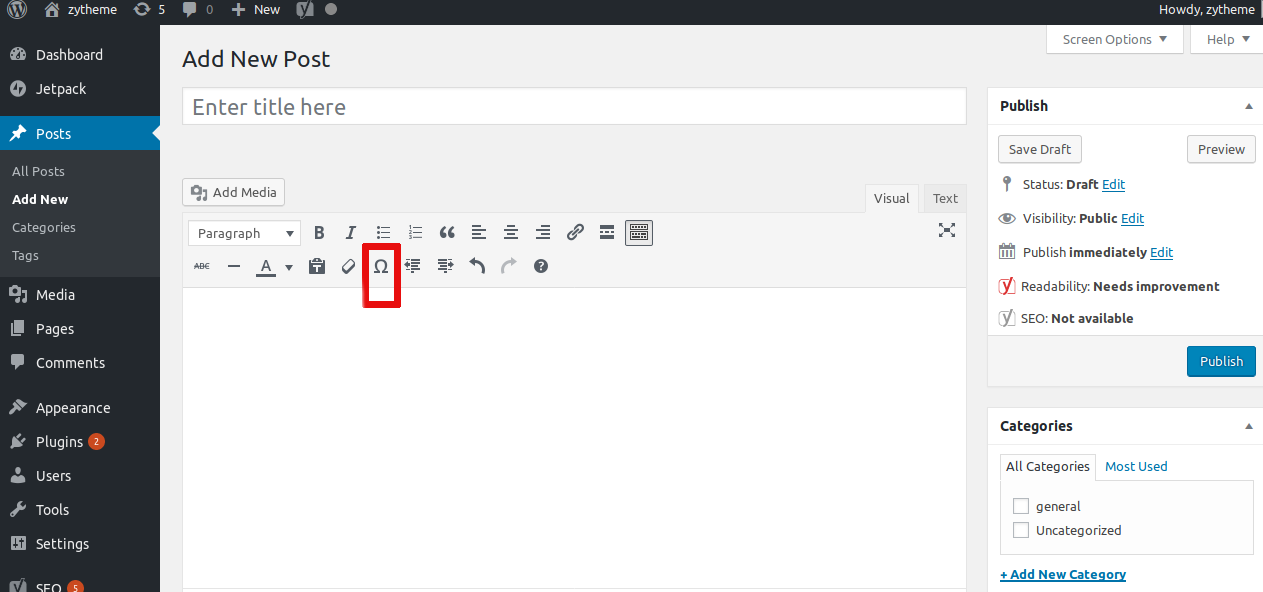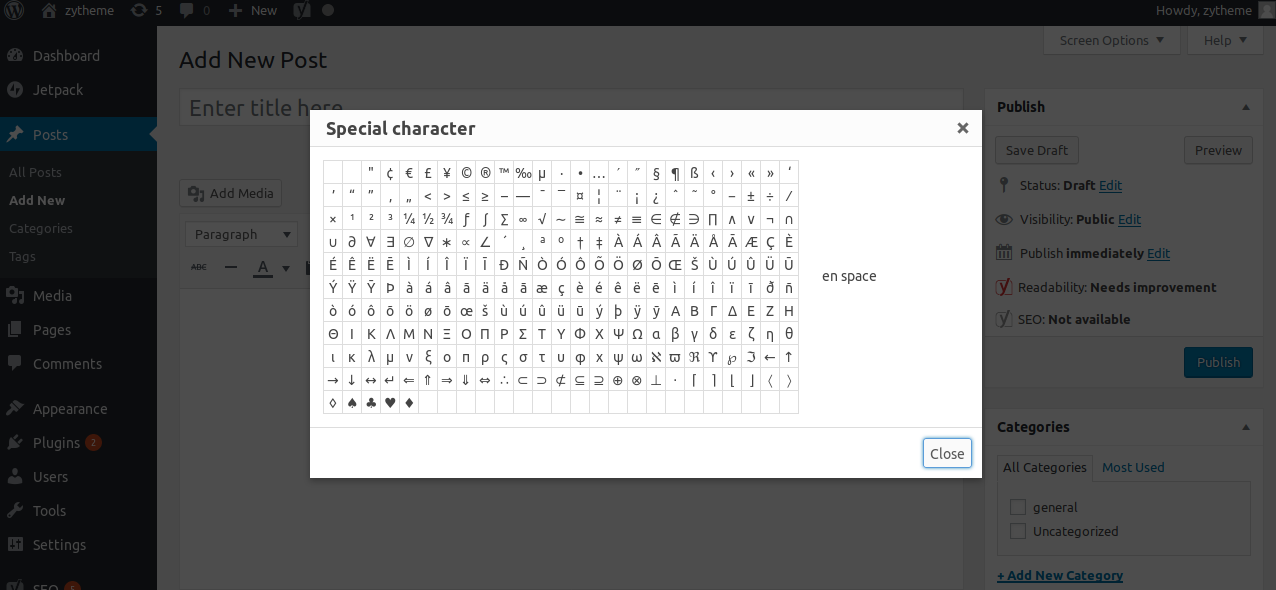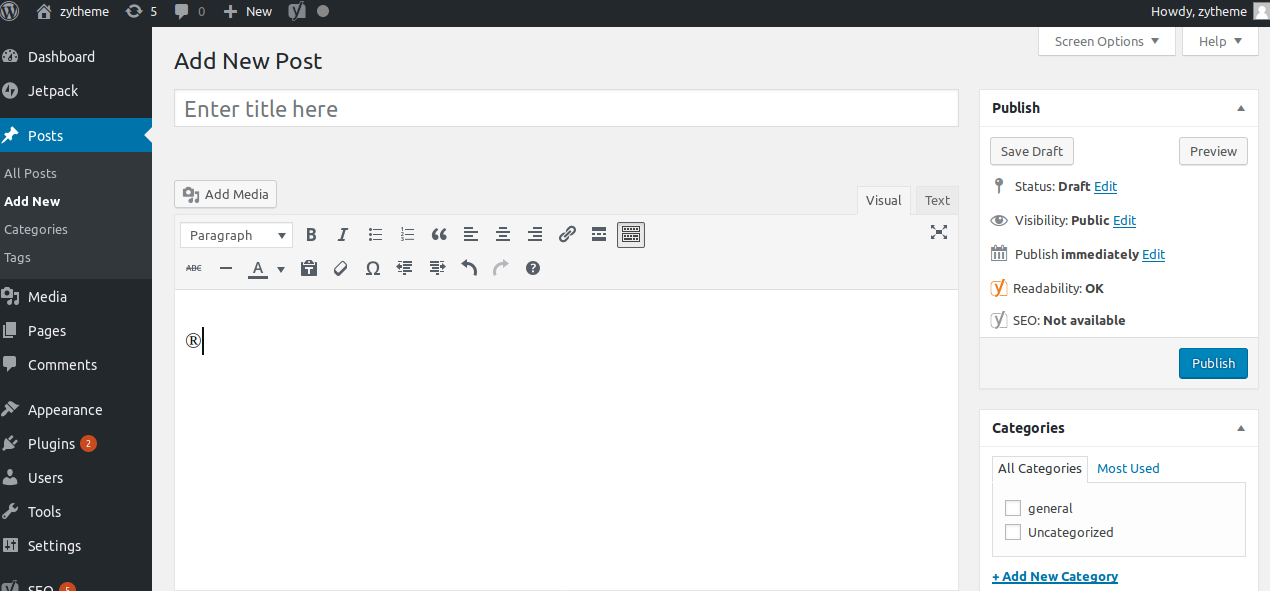 Adding special characters using unicode HTML entities
You can add new symbols using the text editor in the WordPress. But using the unicode of HTML. You can find the most common special characters unicode on W3.org because you can't remember them all.