How to take screenshot for WordPress blog?
Images are important part to illustrate your content, making it beautiful, and surly for SEO. One of the methods to make your images and don't violate copyrights is taking screenshot for what you want on your computer or mobile. You may know how to take screenshot on your laptop but believe me there are methods more than that you don't know.
Screenshot using cloudapp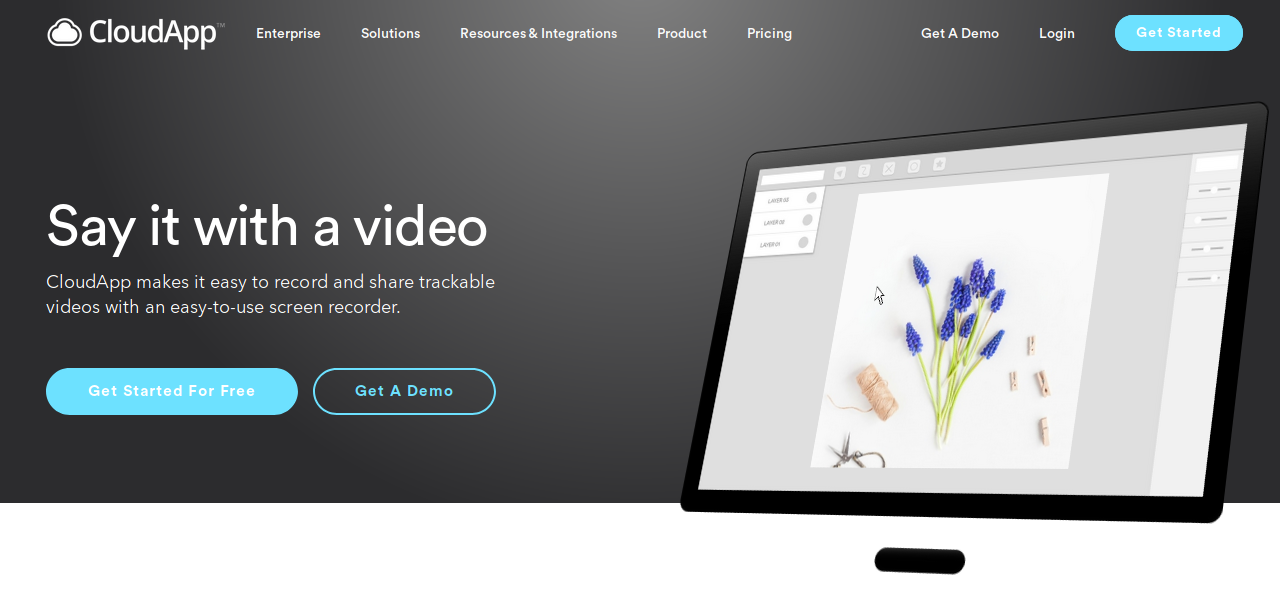 cloudapp is a popular screen capture app. You can use it to get a screenshot for whatever you want and modify them. CloudApp automatically saves the link of a screen capture in the clipboard which means you can manage all your screenshots and share them on any platform including WordPress. It can work properly on different operating systems mac, and windows. It can be integrated with many other third party apps like slack, asana, trello, and others.
After downloading and installing  cloudapp, you can use keyboard shortcuts to take screenshot. On windows, "Alt + Shift + 5" and on mac "Command + Shift + 5".
One of the most beautiful features in this app that it allows you to get the size of the image what you want and limit the content inside the image from the screen.
Also, you can record what you are doing on the screen to create a video with clear steps. And you can use it to create GIF images by recording what's happening on the screen if you don't to make a video. It can handle images from the webcam and give you the ability to share the images or store them on cloud.
Screenshot on mac
There are many options to take screenshots on mac:
Press 'Shift + Command + 3' and it'll capture your screen.
If you want to capture a selected portion, then press "Shift + Command + 4". The pointer will appear to click and drag to take a screenshot of the selected area.
If you want to take a screenshot of a specific window, then press "Shift + Command + 4" and also press the spacebar on your keyboard. You'll see that the pointer will change into a camera icon. Just drag the camera icon on a window to highlight and capture it.
By default, all the screenshots will be saved on your desktop with the capturing time & date as filename and .png as file extension.
Screenshot on windows
To take  screenshots on windows, you have to find the button with label "PRTSC". you may use it by itself, "CTRL+PRTSC", or "FN+PRTSC". All these combinations will vary from keyboard to other. After pressing any of the combination, the image will be taken as a copy and you can paste in the the painter or any other image creator application to handle and save it.
Screenshot on linux
You can use the option of screenshots in linux in the list of prepared applications if you want to browse all the options for the screenshot on linux. according to keyboard shortcuts, it can be varied or controlled from the tweaks.
Screenshot on Chromebook
By pressing "Ctrl + Switch Window", you can take a screenshot for your full screen. However "Ctrl + Shift + switch window" makes you take a selected screenshot from the screen to change the shape of the pointer to cross. Just drag by clicking the right button of the mouse and leave it at your limit. You have to know that the images are stored in downloads.
Screenshot on iPhone
On smartphone, you can take screenshots easily without the need to any complications or any other apps. For each version of the iPhone, you need to know about this trick from their forums. Because, each phone has it's buttons and ability.
Screenshot on android
There are many different phone manufacturers that sell smartphones with Android OS (such as Samsung Galaxy, Motorola, Google Pixel, etc). However most new devices follow the same universal process to take a screenshot. On your Android phone, you need to open the screen that you want to capture. Next, press the "Power + Volume Down" buttons together. You can use the option of screenshots in the part of notifications and options from the top of the phone too. After using anyone of these procedure, the image will be stored in the gallery.
Fireshot
This is addon offered from google on chrome that can take FULL webpage screenshots. Capture, edit and save them to PDF/JPEG/GIF/PNG, upload, print, send to OneNote, clipboard or email. You can capture screenshot and convert the output to PDF, JPEG, PNG files, print, or copy to clipboard. You can download this addon freely and add it to google chrome to use it on any webpage you want and get it with any output format.
Droblr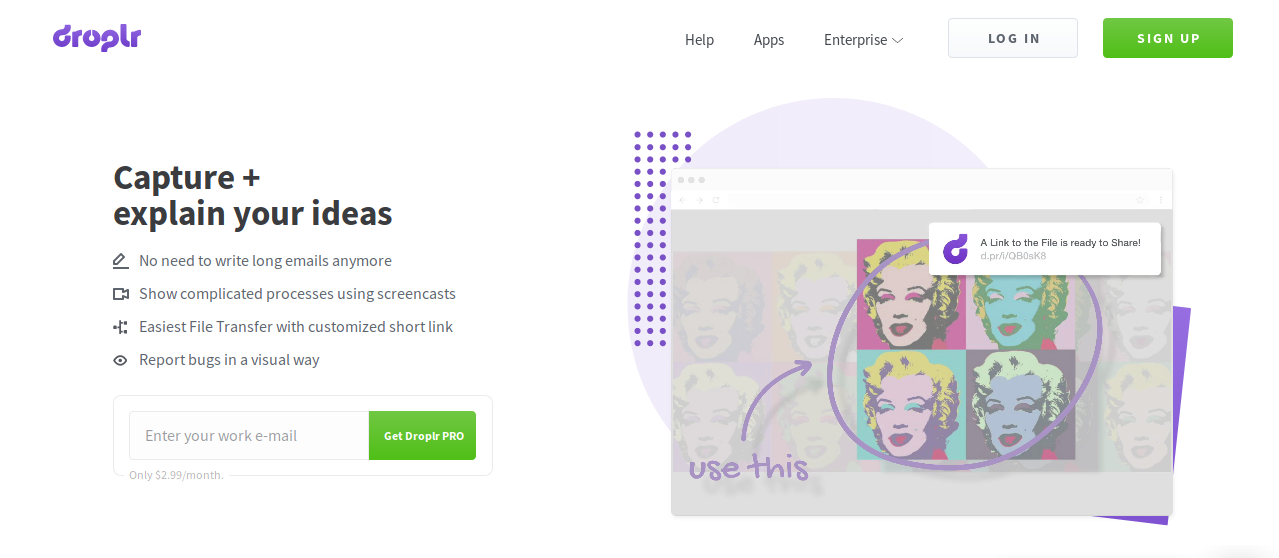 This is an application that used for sharing files with built-in shreenshot annotation on Mac. You can also type text notes right into Droplr, and you can share links. Using Droblr is very easy and simple. Droplr allows you to set keyboard shortcuts so you can interact with it without taking your hands off the keyboard, but you can also drag and drop files on top of the menu bar icon for fast uploading. You can use CMD+SHIFT+3 or CMD+SHIFT+4 to take screenshots on Droblr. Droplr is dramatically faster than taking a screenshot, editing it in something like Preview, and then uploading it to Dropbox.