How to rename the uncategorized category in WordPress?
You may start in WordPress website with uncategorized category. This is the default category on WordPress. If you are a beginner, you may ask the frequent question about this category and how to change its name. In this article, we will learn you how to rename this category.
Default category in WordPress
Categories and tags are the two default taxonomies that come with every new WordPress install. All your posts must be filed under certain at least one category.
So if you forget to assign a category to your post, then it is automatically filed under your default category. And on a new WordPress install, the "uncategorized" category is the default one.
As the uncategorized category is the default in WordPress, you can't delete it. But if you make another default manually, you can delete it or others.
Renaming uncategorized category in WordPress
1.You can go to the part of "Categories" under the menu of "Posts"
2.You can see all the categories arranged in the left side of the screen. If you hover the mouse over the any category, there are many buttons will appear under it "Edit", "Quick Edit", and "View".
3.Press on "Edit" to open the page and edit all options for the uncategorized category.
Changing default category in WordPress
You can change the default category in WordPress. Just be sure that there is a category which can be default like "General" one.
1.Go to "Categories" in the menu of "Posts" and create new "General" category to make it default.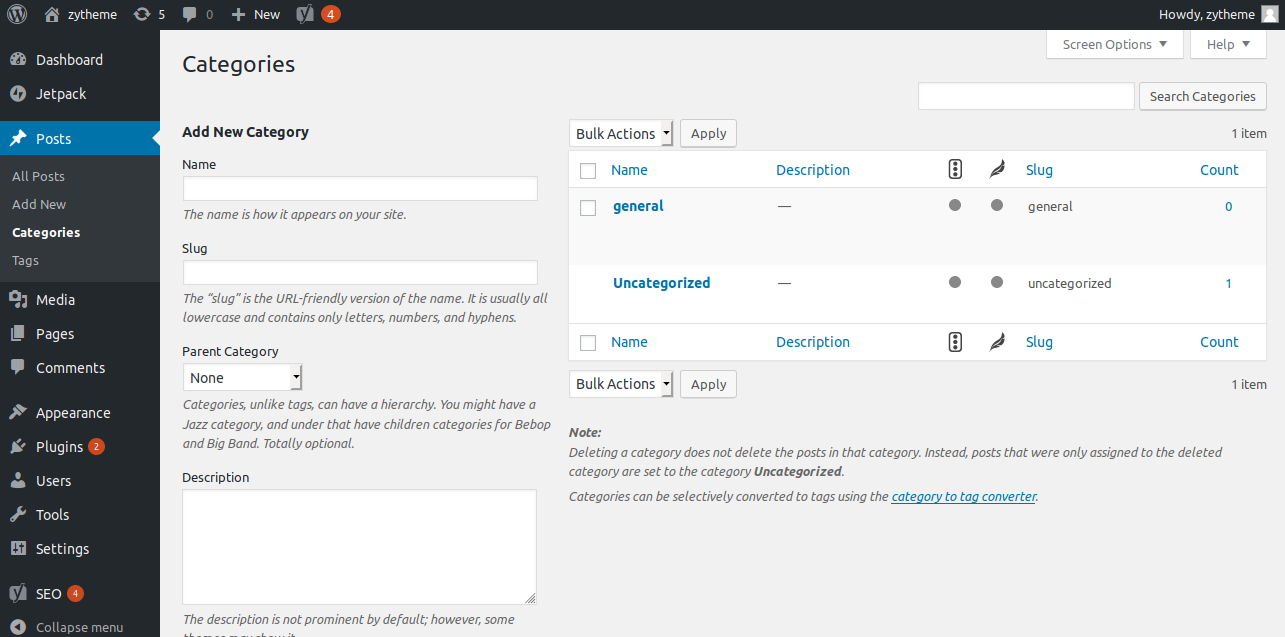 2.Go to "Writing" in the menu "Setting".
3.You can see in the first line "Default Post Category" and the drop down menu to change it. So you can choose whatever category you want to make it default.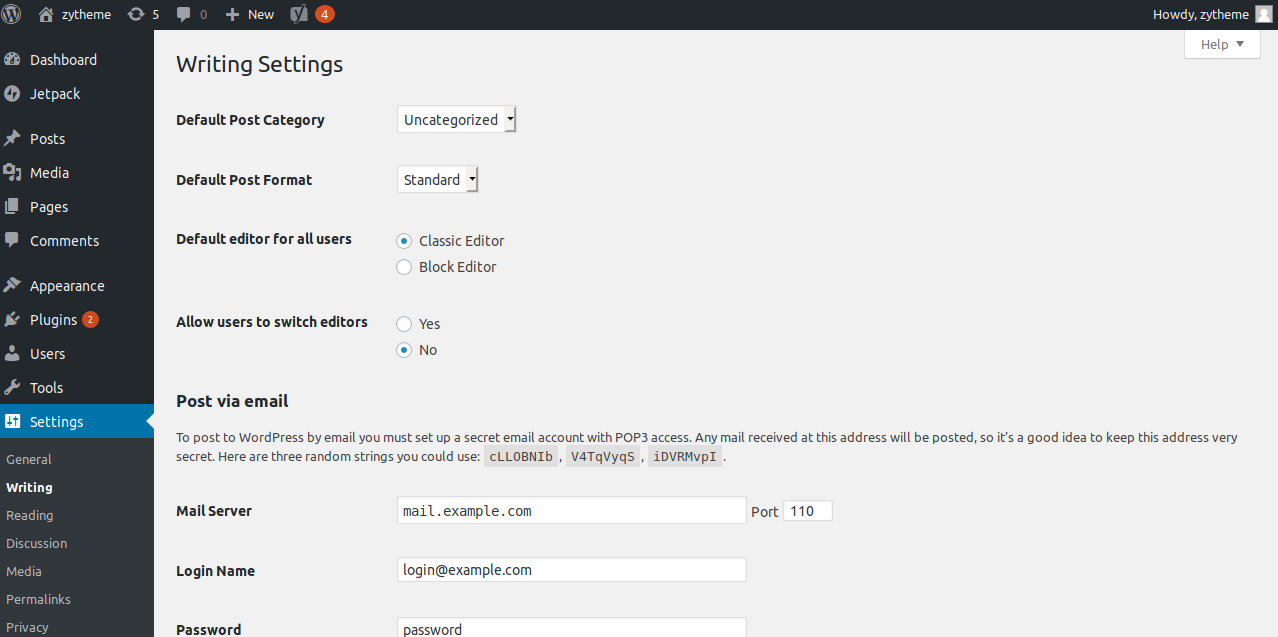 4.After all the previous, don't forget to press save in the end of the page to execute the changes.
All the previous steps has changed the default category from uncategorized to "General" as an example but this procedure hasn't moved the posts under uncategorized to the new one. So you need to move them manually too.
Or you can delete the "Uncategorized" category. So all posts will automatically will be moved to the new default one.
Redirecting old uncategorized URL
If your website was working when you changed the categories, you need to be aware about redirecting the links to avoid the error 404.
Simply, you can use one of the redirection plugins and change URLs and categories. And don't forget to save the changes to execute them.
We hope that this article answer your questions about the uncategorized category. You can also browse our article about categories and subcategories.