How to improve WordPress admin dashboard
Your admin  board is the most important part in your WordPress website. You can use it to explore the data of your website, control plugins, and control the website itself. But if it was messy and you can't understand its information, you will be in a big problem. This article will help you the get the best experience from your admin dashboard.
1.Change the color to what you like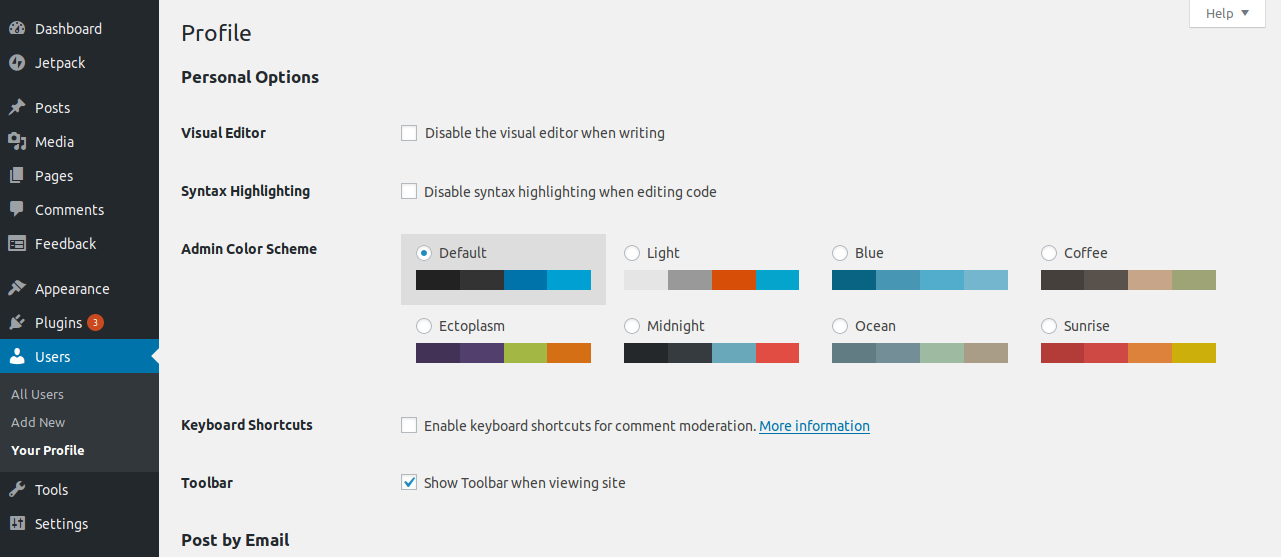 You can change the color of the WordPress theme inside the dashboard to group of themes. You can go and stop on user part in the sidebar then choose the part of user profile from the poped up menu. In the first part of the page, you can see the color part for the admin scheme. So you can choose from 8 different color themes.
2. Create our admin color theme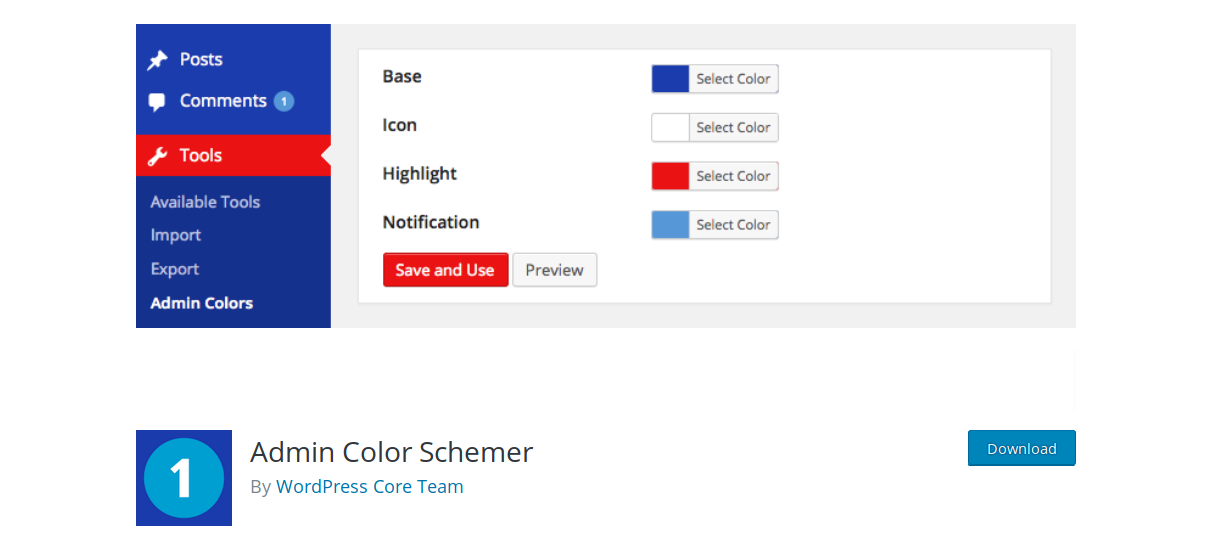 If you don't like any color theme, you can create a custom one for you. You can go to the part of "Admin Color" in the menu of "Tools". You can choose colors and create your own custom admin color schemes to use.
3. Hide un-necessary items

You can hide the items in sidebar according to the user role. If you build sites for clients, then you can hide menu items where you feel that clients could break the site. For multi-author sites, you may want to hide menus that users don't need.
You need first to install and activate a plugin called "adminimize". After that you can go to "Setting -> adminimize" which enables you to configure the plugin.
4. Limit Dashboard Access in WordPress
By default, all your users on your WordPress site can access the admin area. However, they can only do as much as their user role allows them to do, but it may be an unnecessary to give users access to admin area if they have nothing to do there.
To achieve that, you need to install and activate "Remove Dashboard Access" plugin then go to "Setting -> Dashboard Access" to configure the plugin.

At the footer of the Admin area, you will see that the website is powered by WordPress. If you want to  change this sentence to the name of your brand, you can write this code in your theme's functions.php file or a site-specific plugin.
6. Features image column

Featured images can make it easy to know about the article and search for it. But by default this feature isn't supported on WordPress. So you have to install and activate "Featured Image Column" plugin. The plugin will create a column for for the featured images inside the list of your posts.
7. Help section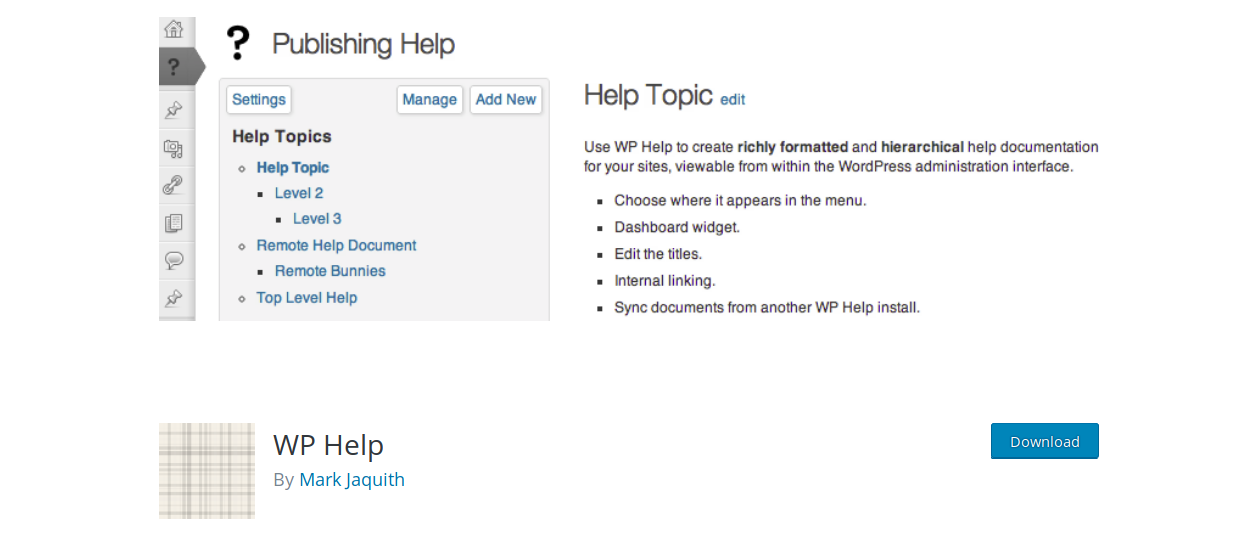 During your journey in the website, you will face questions and problems that you have solved them and you want to record them in addition to the frequent question toe make it easy after that on you and your team. You can create help section to add all you want in it. First, you need to install and activate "WP Help" plugin Upon activation, you can configure the plugin to create your own customized help/resource center. After that you will find the help section in the admin dashboard.
The plugin allows you to customize the default WordPress menu as you want. You can re-arrange or create a new custom menu for the admin dashboard. You can re-ranging the menu not only make the options visible but also improves your productivity to good heights.
You can also choose add menu icons, edit menu titles or set access rights. Messed up the menu? And, what to return to the default? You can also do it with the help of the one-click restore button. All of the above can be done with the simple drag and drop button.
9. Adminer WordPress plugin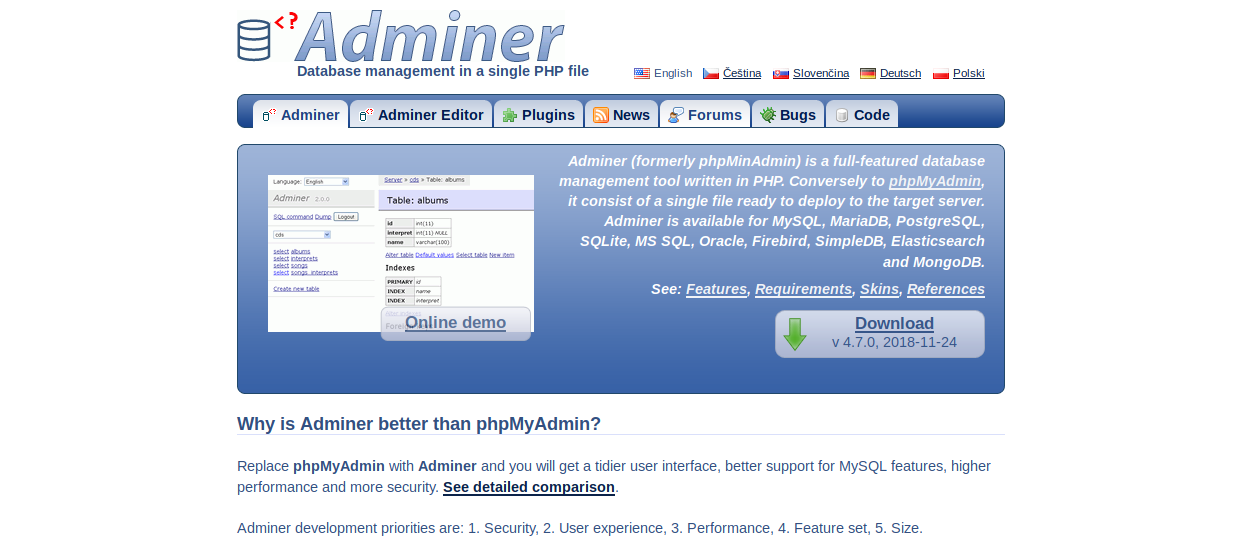 WordPress depends on MYSQL database to help it in many functions and it may need a good technical knowledge to deal with it directly or to add a function to it. So Adminer WordPress plugin can help you can quickly add an entirely functional database handling section with the option to run SQL queries. You can also perform many optimizations using the plugin. The plugin is very popular. And, why should it be? It simplifies the interaction with database considerably.
10. White Label CMS

White Label CMS is another WordPress dashboard admin plugin that lets you customize it according to the needs of the client. With this plugin, you can easily customize the admin panel menu by choosing one of the three presets available to customize it according to your needs. The three presets available are Blog, website or custom.
11. Download Monitor WordPress Plugin

Download monitor WordPress Admin plugin is what you should use if you are serving digital downloads through your website. You will need this plugin to monitor the download activities through the admin dashboard.
It can be used easily because its optimized interface.The interface showcases attention to detail. With this plugin, you can add mirror links to downloads, restrict and control access to the digital downloads and help focus on delivering digital downloads flawlessly.
12. Dashboard notes

Imagine that while you are working on the website, there are more than one idea get in your mind. Ideas have wings. If you don't write or store them in one way or another, you will not get them back again. So Dashboard notes plugin gives you the ability to write ideas on like sticky notes and it will appear on the admin dashboard. The current WordPress version does have a draft option to save your thoughts, but they don't stick around. With Dashboard notes, your notes stay put on the dashboard for an easy glance at the future. Creating a note is easy. All you need to do is go to "Appearance -> Widgets" and add new dashboard notes.