How to deal with trackbacks and pingbacks in WordPress
Once you've been blogging for a short while, you will more than likely start receiving notifications about pingbacks and trackbacks. While they both can serve a genuine purpose, they can also cause problems in terms of misleading your readers, maliciously or deceptively adding irrelevant links to your blog posts, and even negatively affecting your site's position in the search engines. In this article, we will provide more information about tracks and pingtracks and their problems.
What are pingbacks?
A pingback is a type of comment that's created when you link to another blog post where pingbacks are enabled. When someone mention your blog in his other blog, this automatically sends a pingback to you and both of you have pingback enabled blogs.
To create a pingback, just link to another blog post. If that post has pingbacks enabled, the blog owner will see a pingback appear in their comments section that they can approve.
What are Trackbacks?
It's like the one who send you a poke all the time on facebook. Trackbacks are a way to notify about your blog mention in other blog systems. If you link to a WordPress blog they'll be notified automatically using pingbacks, no other action necessary.
Think of trackbacks as the equivalent of acknowledgements and references at the end of an academic paper or chapter in a text book.
To send a trackback, add the trackback URI from the other blog post to the send trackbacks module in your blog post before you publish it. A trackback URI from a WordPress blog will end with /trackback/.
Positives and negatives
On the positive side, your website will get mentioned on other websites which is great for your search engine rankings. It's always great to increase your traffic because someone else mentioned your website to the world.
It's great for the reason of increasing interaction on your site and it can encourage a healthy debate about opinions you've expressed on your blog. It's handy too because you'll know of any website linking to your content and potentially profiting off of some of the things you wrote together with other content they've used to create theirs.
The downside to trackbacks and pingbacks would be generation a huge  number of spam. You'll see other people pushing their own websites by using your website to make benefit of your traffic. They do this by adding their site's URL to other websites and it's their attempt to push their site for search engine optimization. People add links and have good intentions but it becomes spam central because they are submitting URLs to thousands of sites.
It may be a waste of time to clean all this spam. So you have to use antispam plugin to help you avoid these conditions.
Do I need them?
If you activated trackbacks or pingbacks by sending your like to other websites, it may be worth keeping. During this period, you need to test the actions of followers and you traffic. If you can achieve better results on the traffic and ranking on SEO, you have to keep them and make the most benefit. But you have to spend some time to filter spams. Unless that, you need to disable them.
How to enable or disable trackbacks and pingbacks
simply login to the admin dashboard. Then go to Settings -> Discussion. You can see the part "Allow link notifications from other blogs (pingbacks and trackbacks) on new articles" in the "Default article settings".
It's checked by default but you can uncheck it to disable trackback or pingbacks.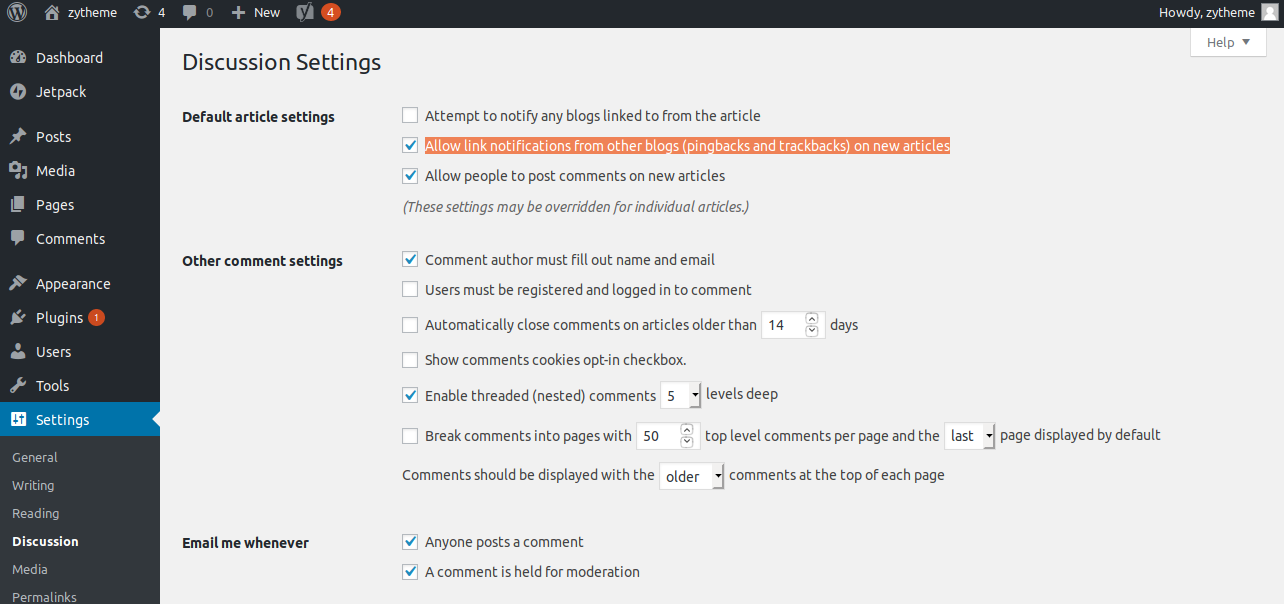 How to send pingbacks and trackbacks
Depending on your WordPress theme, a published trackback will show the blog post title, a snippet of content and a link back to the corresponding blog post, which triggered the trackback.  Unlike trackbacks, pingbacks only include a link to the article, rather than a snippet and the title.
But to send trackbacks, you have to send them manually when publishing a post. Pingbacks, however, are sent automatically when a post is published that contains a link to another post. Also pingbacks, unlike trackbacks, can be triggered when interlinking articles on the same site, and not just from external sites.

To initiate a trackback, simply enter the URL of the post you are referring to in the Send Trackbacks metabox on the Add New/Edit Post page. If you cannot see it, go to Screen Options and select 'Send Trackbacks'.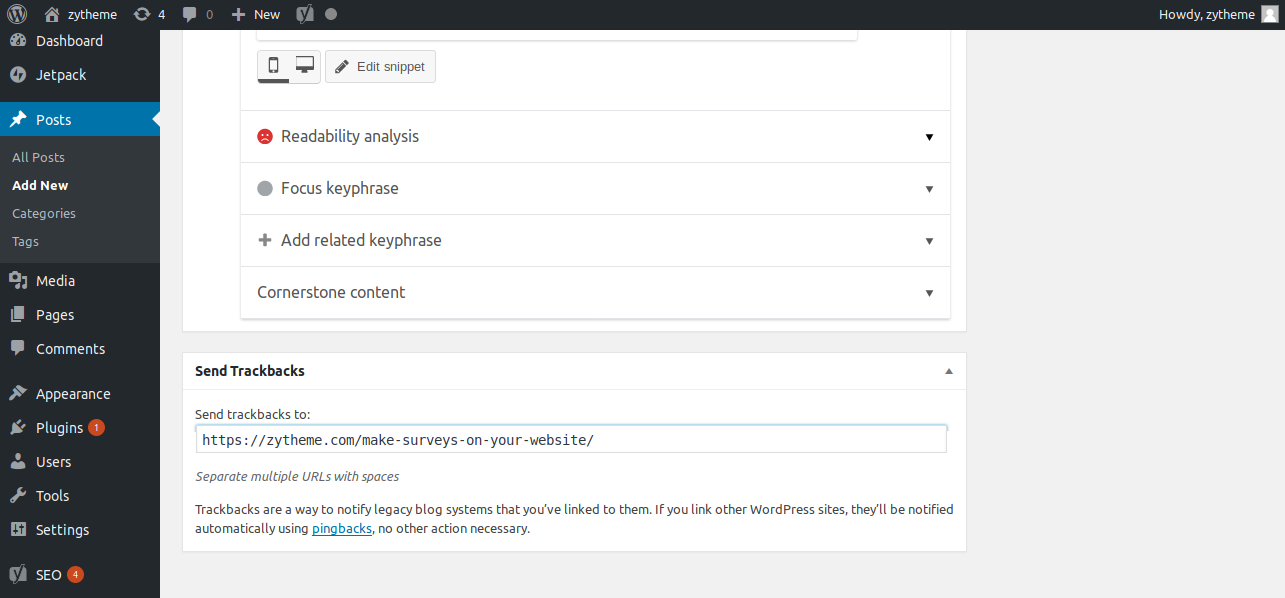 Please, share with us your experiment about trackbacks and pingbacks.