Categories make the website more organized and easy to browse by visitors. So creating or dividing the website for categories is essential for your website. WordPress supports creating categories and using it inside the website. So if you are a beginner in using WordPress, this article will be useful in creating categories.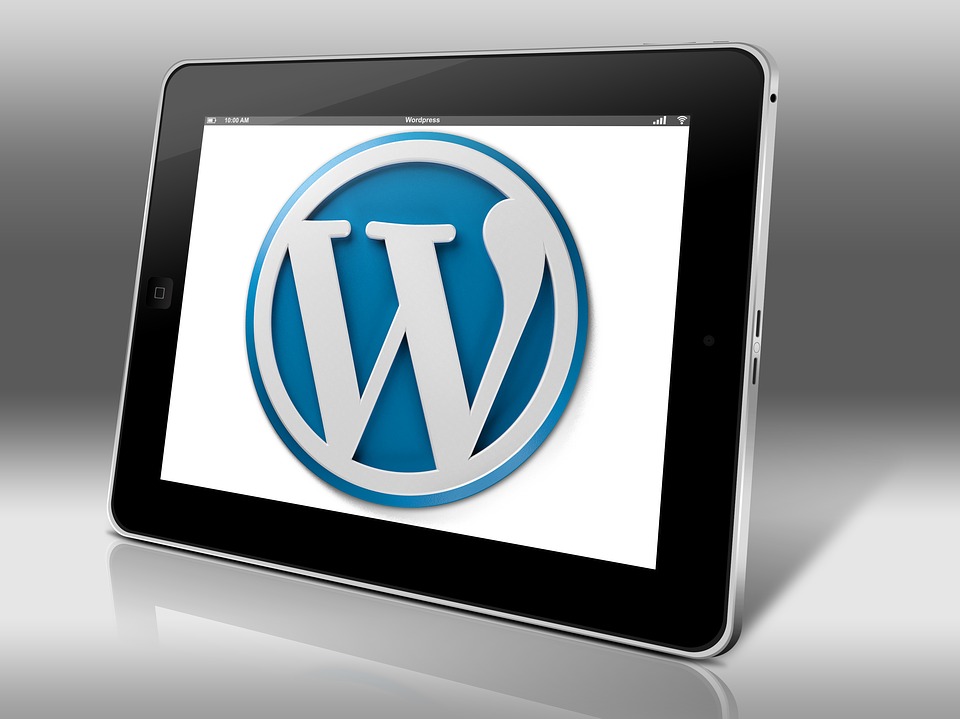 How to create WordPress categories?
1.Go to the dashboard and step over the part of "posts" in the sidebar.
2.A menu will be extracted so you can press on "categories".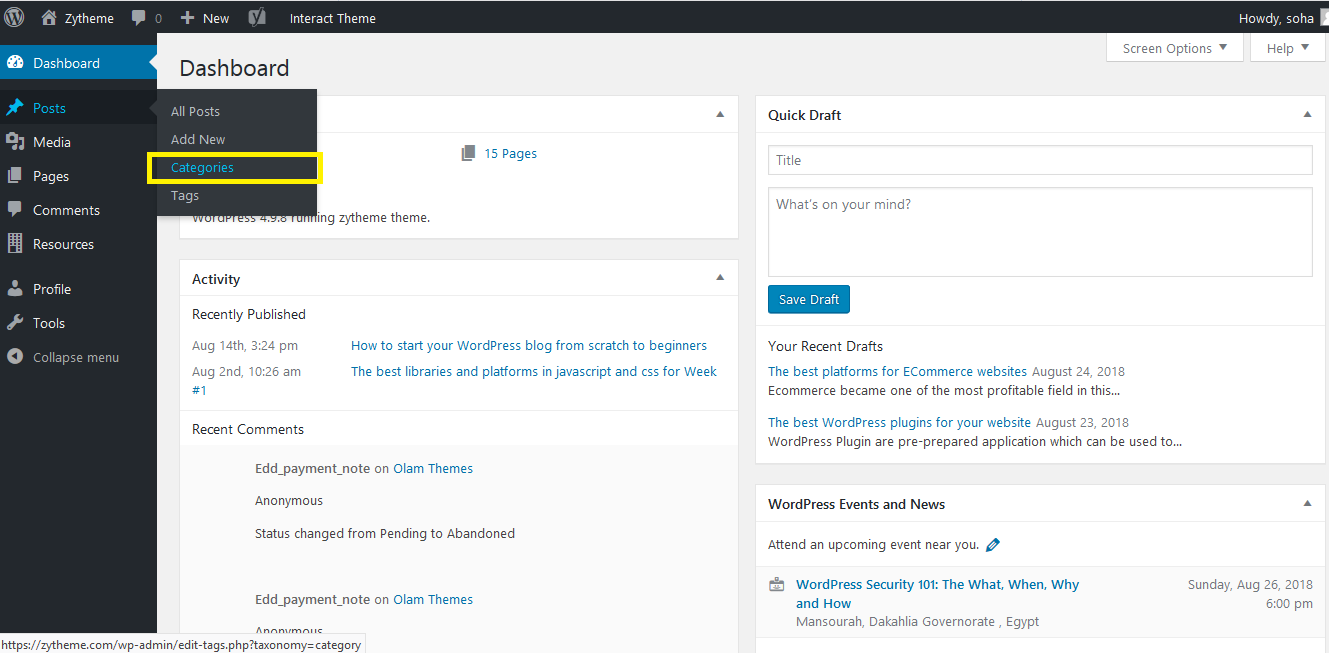 3.The new loaded page is divided two parts. On the left part, you can browse between the existing categories right now on your website. The right part has group of fields that needed to be filled.
4.To create new category, you need to fill the fields in the right part:
you have to input its name which can be as an example "learn all about WordPress".
Then input the "slug". The slug is a shortage of the name to make the website compatible with search engines like "learn-WordPress". You can add numbers, dashes and make as short as possible because it's the name that will be put in the link.
Choosing the parent will be decided according to what you need. If you need to make main category, you have to leave it as "None". If you need to make it a sub-category from other main one, You will need to choose the main category which will be under it.
5.Adding a description about the content of the category.
6.In the final step, Press on the button in the end of the page "Add new category".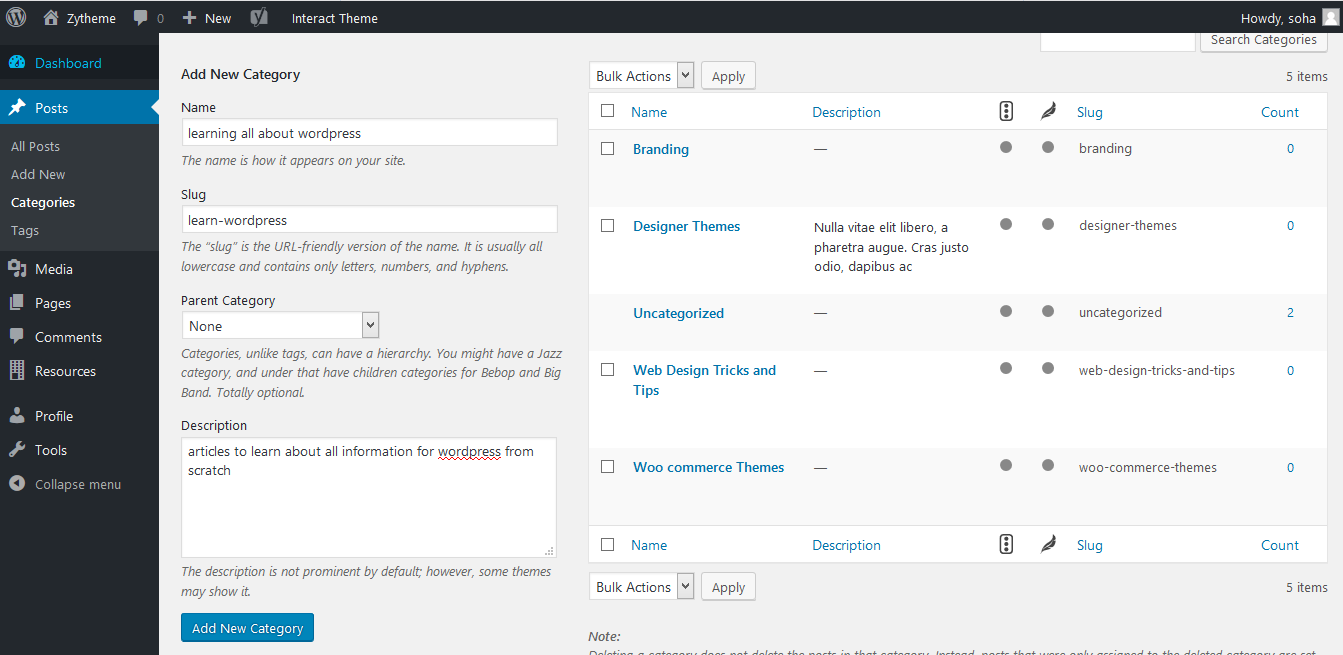 How to edit existing category?
1.Go to the dashboard and step over the part of "posts" in the sidebar.
2.A menu will be extracted so you can press on "categories".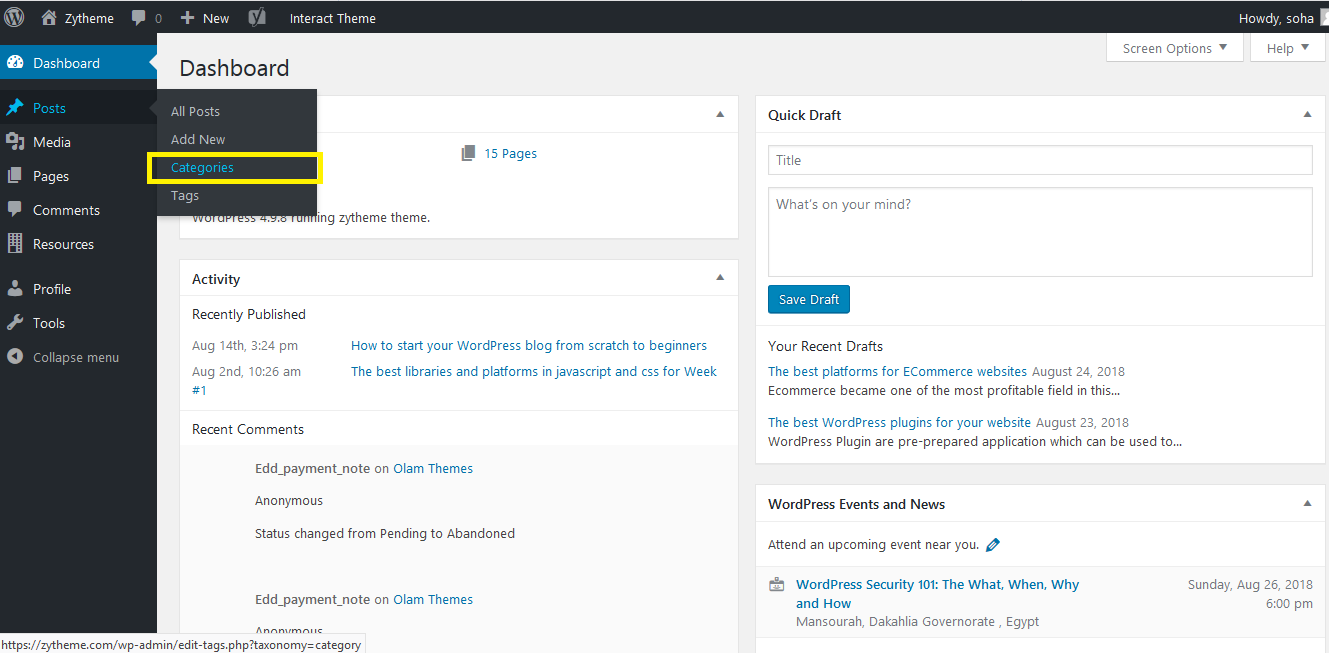 3.If you need to edit a category, you will find all categories in the website in the right part of the loaded page.
4.If you stop with the mouse on the category, a menu will appear under them:
"Edit" makes you edit all details about the category like you creating from the start with keeping the articles in it.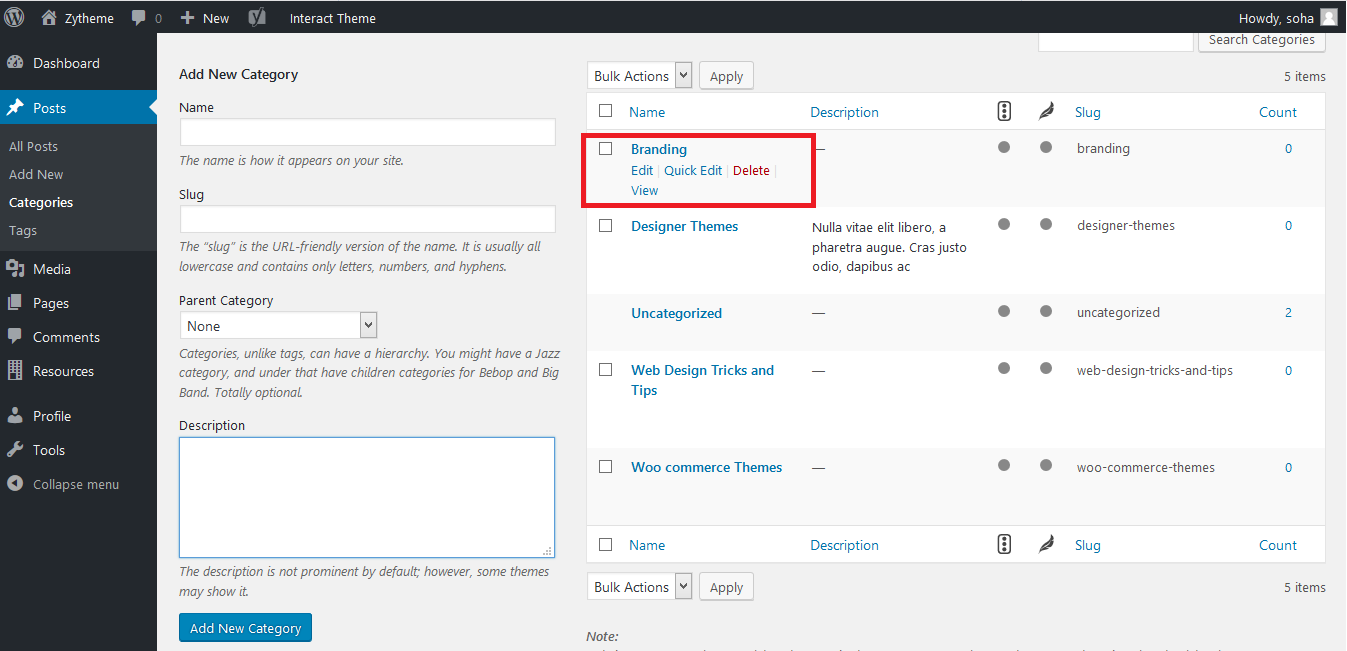 "Quick Edit" gives you the accessibility to change the name or the slug in the same page.
"Delete" is used if you want to delete the category. And all articles inside it will be moved to the category of "uncategorized".
"View" will move you to the category on the website on the launch.
5.Edit what you need then press update in the end of the page.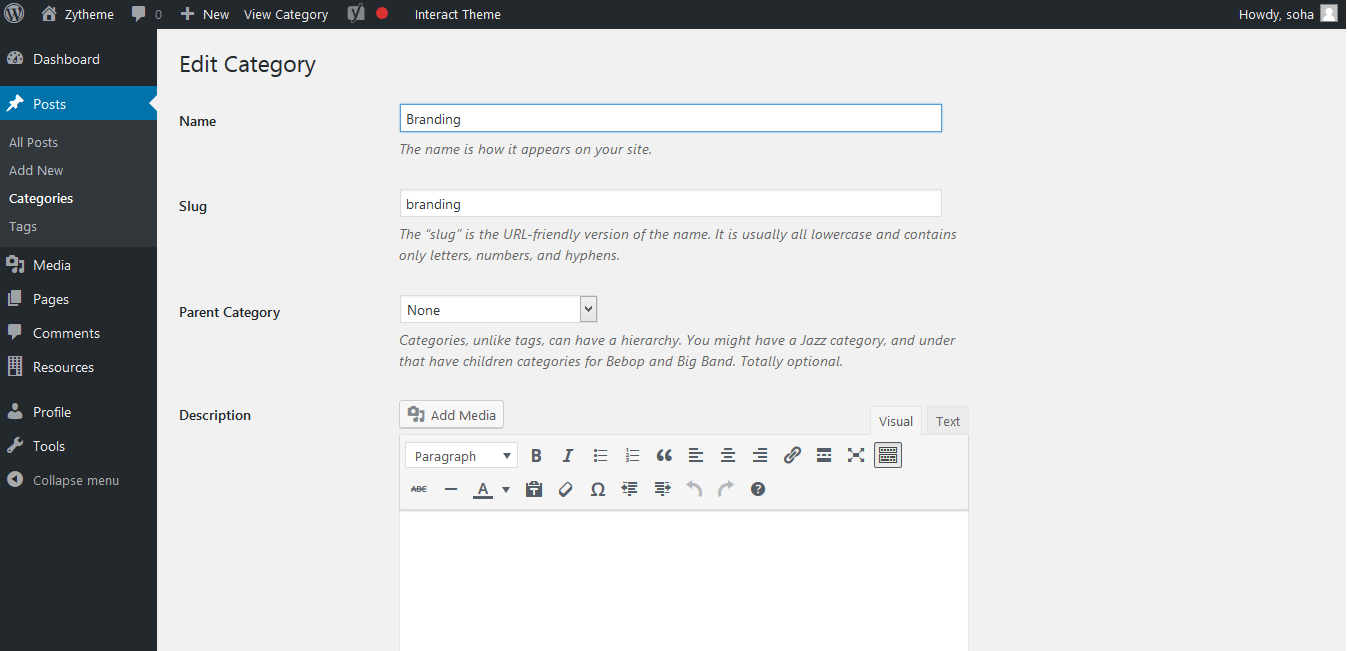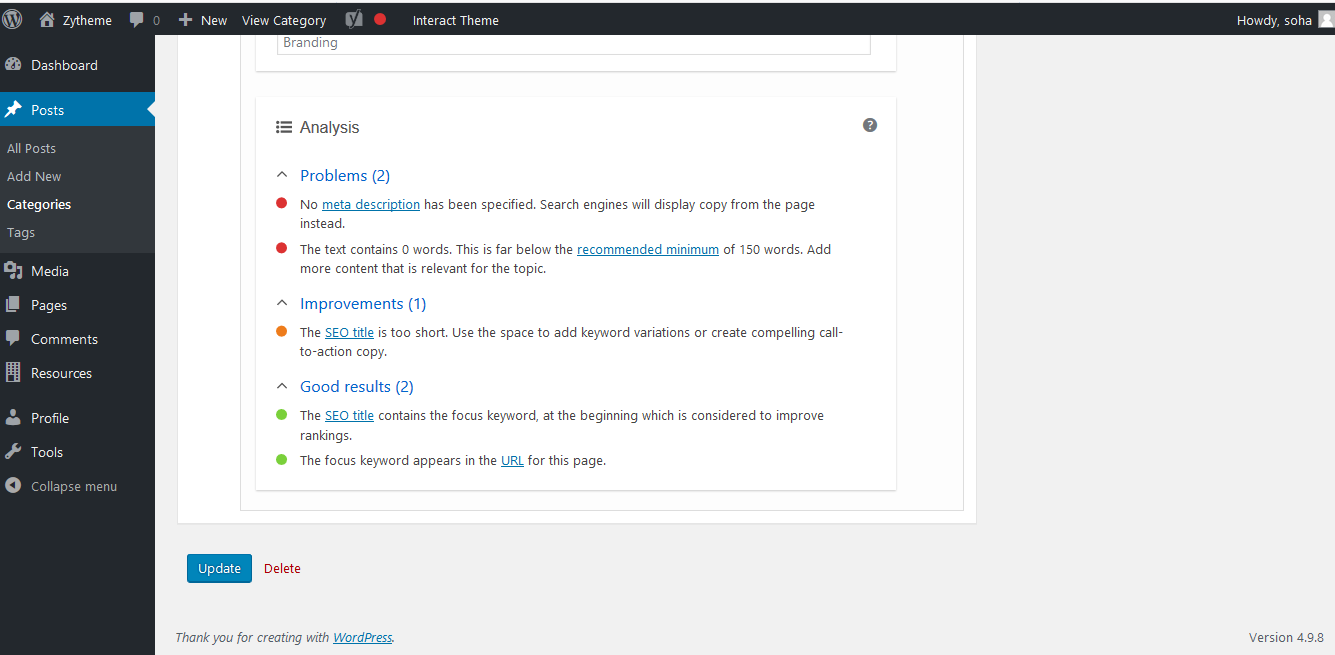 How to assign post to existing category?
you can write whatever you need inside the post. Then when you scroll the page quite down from the top, you can see part for categories on your right hand like in the image. So you can use whatever you want.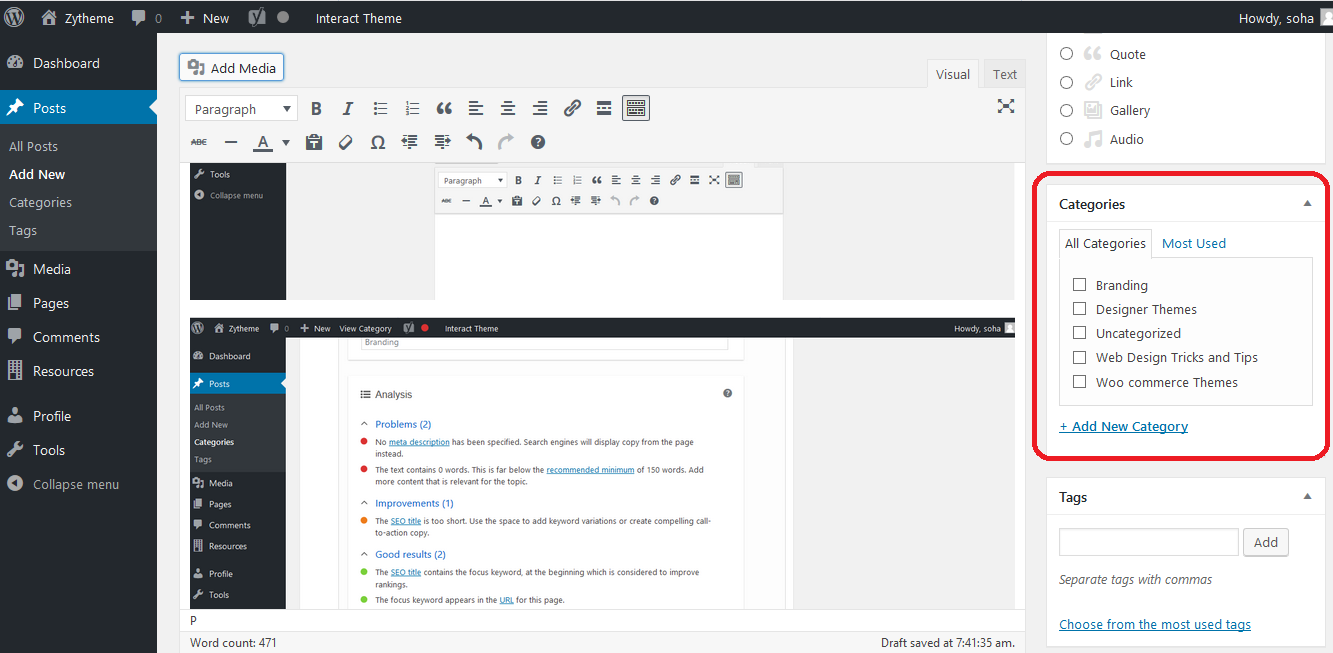 Choose what category and science you save the post it will be on it.