How to add categories and subcategories on WordPress?
You need to make your website more organized and improve the user experience to your visitors to make them come back again and decrease bounce rate. Part of this process is dividing your website content to categories to make it easy on your visitor to find what he needs. In this article, we will help you to make category and subcatgory on WordPress.
Adding Categories in WordPress
1.Inside writing new post
When you are writing new post, there is part next to the writing part called "Categories". This part is there to choose which parent or subcategory that you want. Just add the new name and choose if you want it a parent or as sub from the scroll down menu below the name.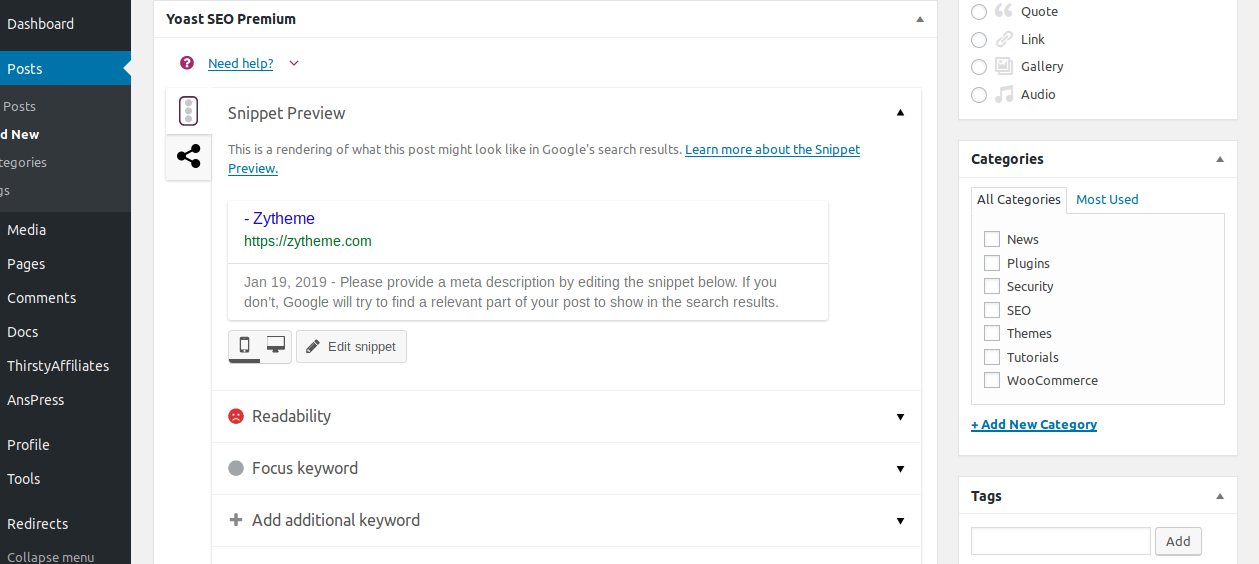 Under "Posts" menu, you can find "Categories". When you press on it, a new page will be opened like in the image below. So write the name and choose parent category if you want to make sub category or leave it as None if you want it as parent category.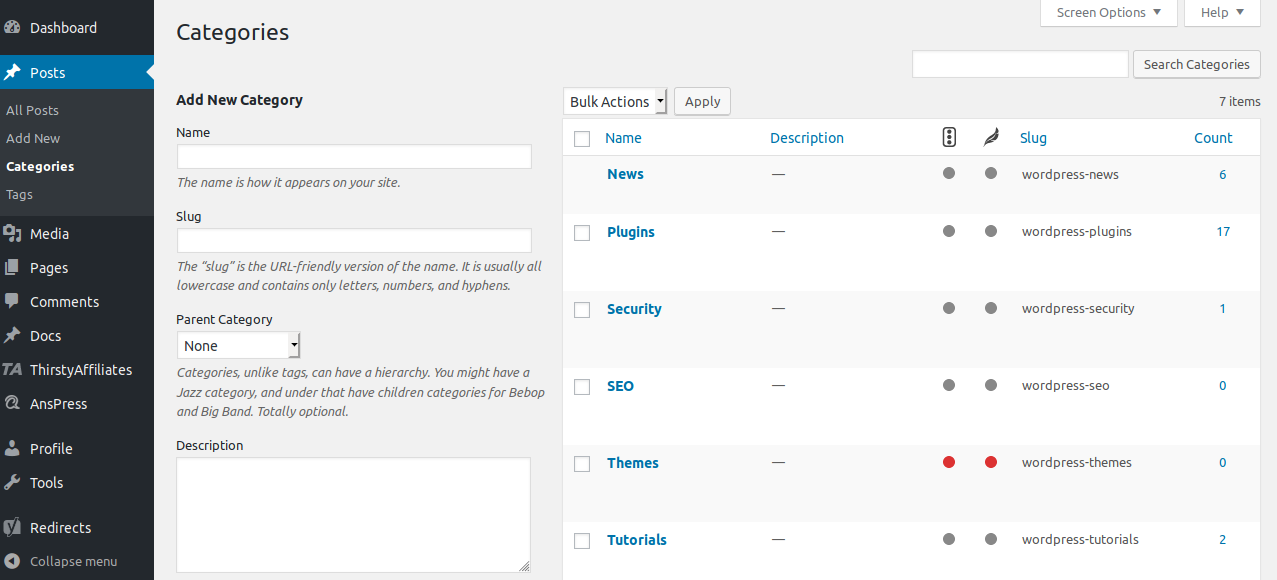 3.Changing old categories
You can hover the mouse over any of the old category that you want to change in the "Categories" menu to "Edit" or "Quick edit". You can change the name, description, slug, or even the level about parent or child.
Categories and the impact on SEO
They are very helpful in good structure websites which is good for SEO from a lot of views.
They improve user experience so people can browse your website in comfortable, understandable way.
They increase sitelinks which is a huge advantage for SEO. They increase your brand's reputation, improve user trust, increase click through rate CTR, and shorten the conversion funnel.
Strong site structure gives your site an unbreakable SEO foundation that will provide you with vast amounts of organic search.