Change the Admin Color Scheme in WordPress
In your WordPress site, you can change the Admin Color Scheme. This will make you feel better if you spend a lot of time in the admin area.
All what you need to do to follow next steps to Change the Admin Color Scheme :
step 1 – go to admin dashboard.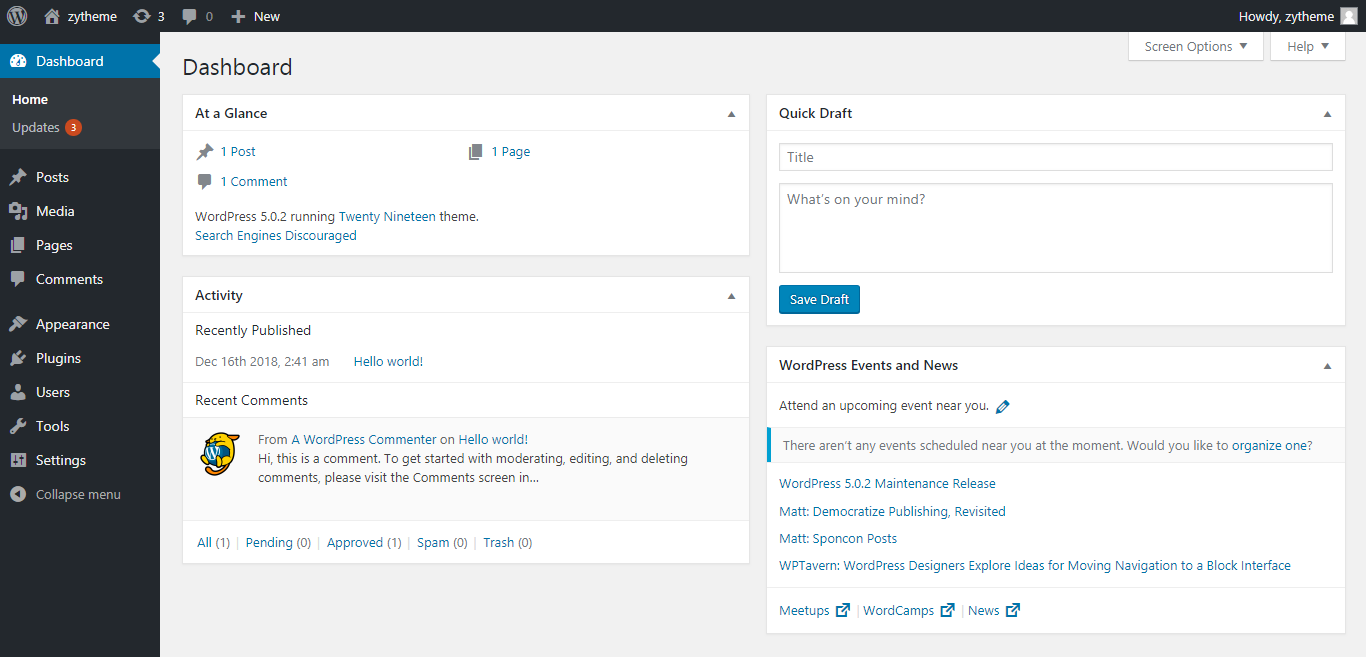 dashboard is the first screen you see when you log into the administration area of your blog. The instructions from this guide are referring to the WP Admin dashboard. You can get to this dashboard by adding /wp-admin to the end of your site's url for example (e.g.: example.wordpress.com/wp-admin)
step 2 – choosing the profile.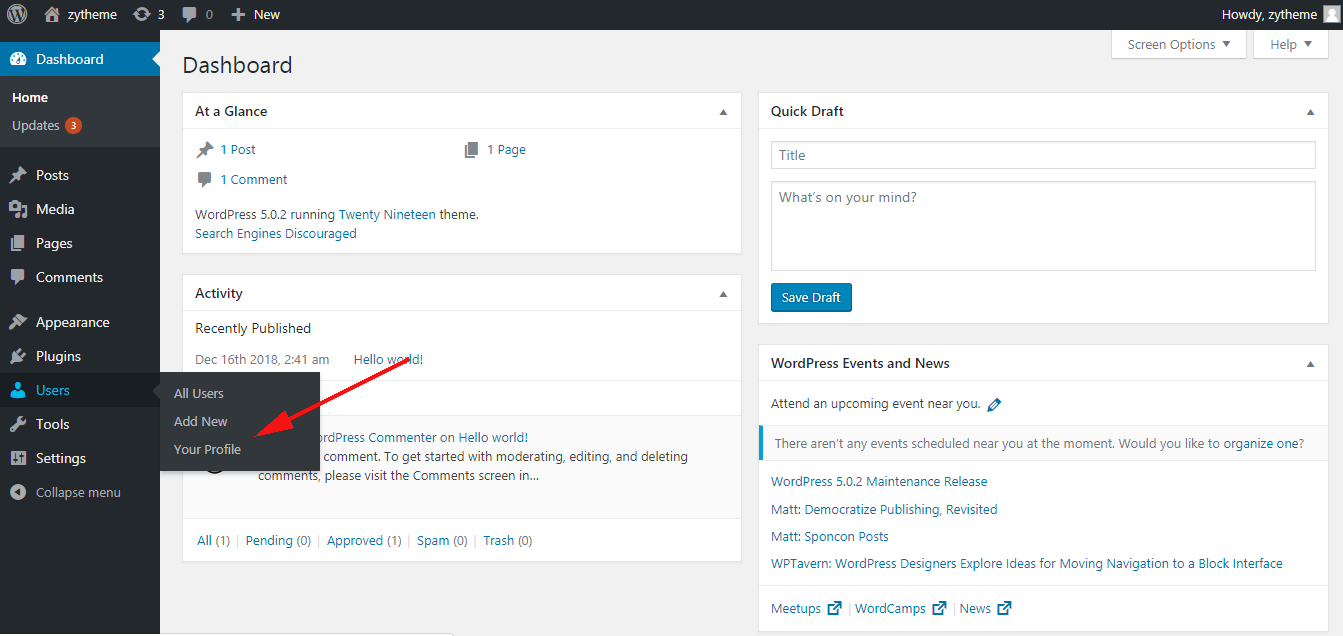 you can choose your profile by go to users menu. the menu will appear choose all users or your profile to go to your own profile.
step 3 – change the color.
On the top of that page you will see a list of eight different color schemes. Click on the radio button next to each one of them and your admin back end will refresh in the new set of colors.
get more colors
1- Admin Color Scheme plugin :
if you want to get mote colors for your profile you need to install and activate this plugin and this will add to you more 8 colors you can choose between them.
2- grey admin color schemes plugin :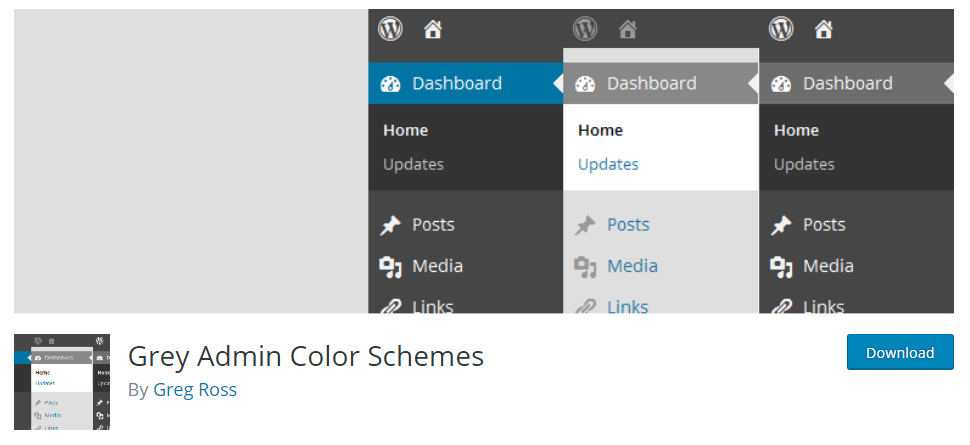 this will add to you extra 4 colors this colors are classic grey, modern grey, post modern grey and a touch of blue.
3- W2O Football Fans Admin Color Schemes plugin :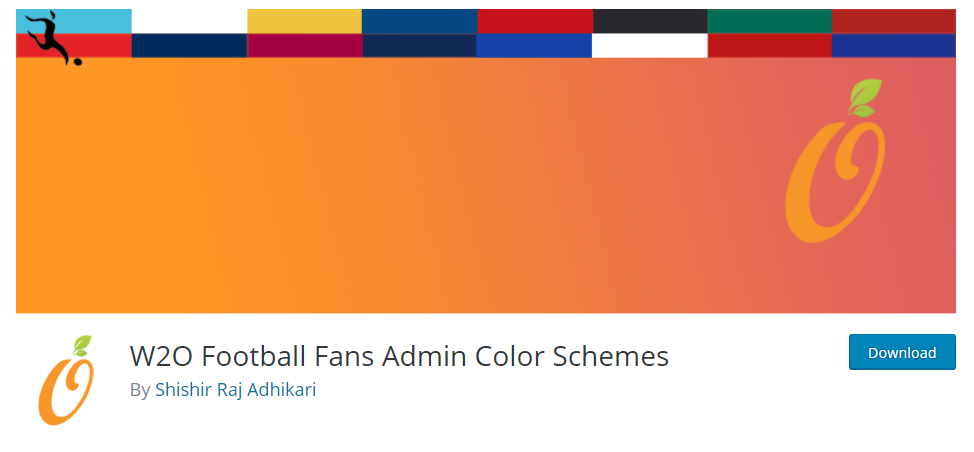 It offers admin color schemes for soccer fans, so you can set the color scheme of your favorite (if it's in the list) soccer team. It contains color schemes for 27 teams (12 clubs and 15 countries).
That's it, you don't even need to press the Save button at the bottom of the page because your settings automatically update when you select a different scheme!