Beginner guide: How to check WordPress security updates?
Website security is one of the most important issues that you will face with WordPress or without. You have to make your website secure as possible as you can to make it trust for your visitors and avoid extortion or losing data. WordPress team is working on updating WordPress version continuously to improve the performance and avoid any security weaknesses. This article will help you to check for WordPress security updates.
Why checking WordPress security updates?
In fact, last year there was an incident where over 1.5 million WordPress websites were infected following a vulnerability disclosure. And in this case, nearly all of the attacks happened due to negligence as many WordPress users disabled automated security updates that would have patched this vulnerability before hackers got word of it. So if you want to know why you should update your WordPress continuously. This is for two reasons. First, these WordPress security updates patch any vulnerability that has been discovered on WordPress and fixes them before the CMS is compromised by hackers. And second, you may have your security updates disabled which means you have to do it manually. Anyway, you need your website to be protected from all new threats and malware attacks.
How to check WordPress security updates?
You can see in the sidebar of your dashboard that WordPress has designed a specific page for all new updates.

The page of WordPress updates will be divided to groups which is defining each field of updates alone. Updating for the version of WordPress, updating for plugins, updating for themes with the last time that you checked manually about updates and a button if you want to check again. There will be an important sentence in the top of the page that the WordPress security update will be installed automatically with the latest version of WordPress.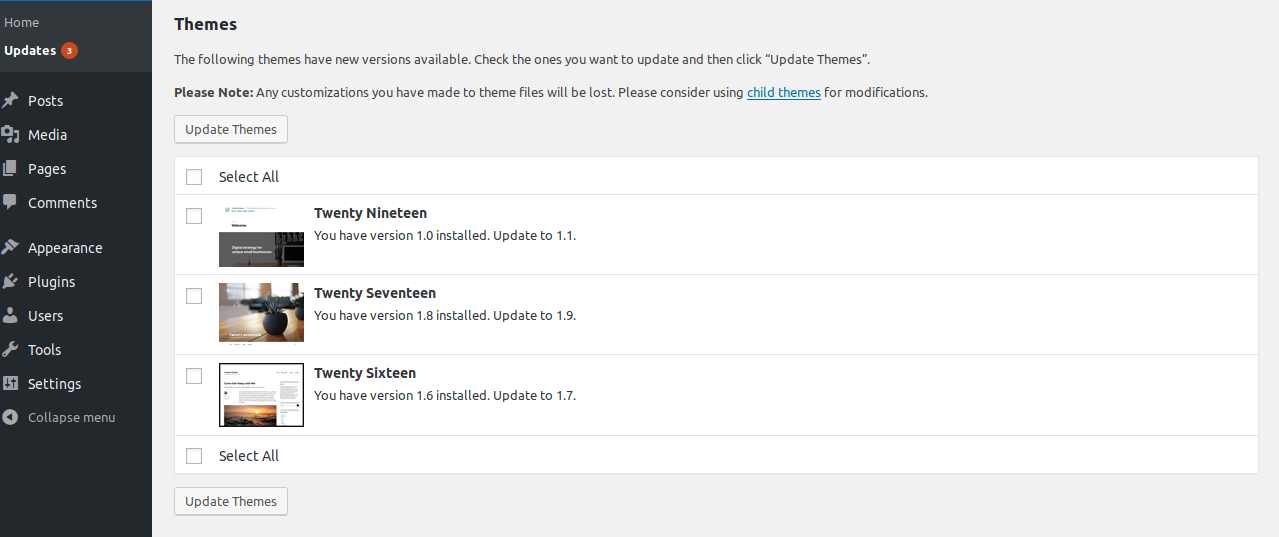 If you have plugins that should be updated, you need to update them to make them more secured too.
Note:
Before executing any updates, you need to make a backup for the whole website to avoid losing any data and if something wrong has happened, upload it again.